A refined design with heart rate monitoring and motivation for the young ones to achieve their daily steps target. Discover the amazing all-in-one device, a combination of phone, music player, camera, clock, GPS tracker, and fitness tracker. One of the coolest on-the-move entertainment that the kids ever had.
1.3 inch TFT round screen with Capacitive touch
Language Supports: English, Chinese (Simplified), Chinese (Traditional), Japanese, Korean, Svenska, Norsk, Suomi, Dansk
2MP front camera
Battery Capability: 580 mAh
Operational Talk Mode Time: 6 hours
USB Charging: 5V, 1A
Storage: 8GB
Product Weight: 53g
NANO SIM card
Positioning: Wi-Fi, GPS, A-GPS
Wireless Connectivity: GSM, WCDMA, WiFi, GPS
App Supports iOS 10.0 & Android 5.0 above
Customizable Watch Face With Fun Animated Wallpaper
Preset with a selection of new animated wallpaper. You can also customize your own watch face with your selfie or photos sent from others in the chat room.
---
Heart Rate Monitoring With High Heart Rate Alert
PPG (Photoplethysmography) Heart Rate Monitoring is added into the new R1s. Parents can set the high heart rate alert in the application remotely and once the R1s detected kid is running it will auto-detect the heart rate and will alert the user to slow down if exceeded the beats per minute set up by parents.
---
Improved Water Resistance With Rating IPX8
It has improved to IPX8 water resistance rating from the previous version of R1. The improvement sustains stronger and longer water resistance. Tested in the lab certified with 1 meter water depth for an hour.
* Not advisable for shower & swimming
---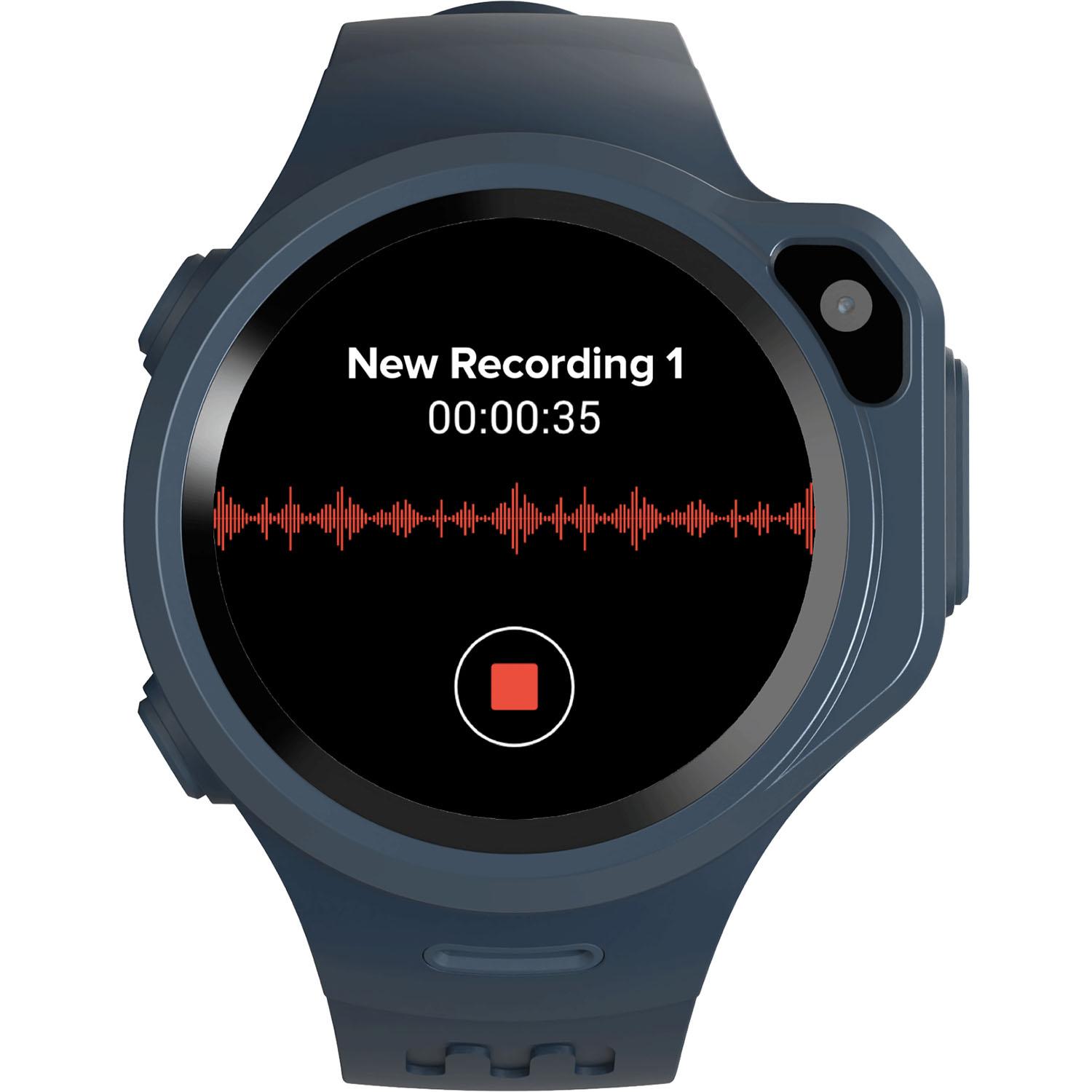 Record Your Own Personalised Reminder Voice
A new way to set up the reminder or alarm ringtone, train the kids to remind themselves by adding the voice message as the alarm or reminder. Parents can also set up the wake up call or alarm by their own customised recorded voice message~
---
Chat With Parent and Friends Using Emoji and Multiple Preset Texts
You can scroll to the right and choose from a list of handy and common phrases that the kids like, kids can now have a speedy reply without using the voice message.
---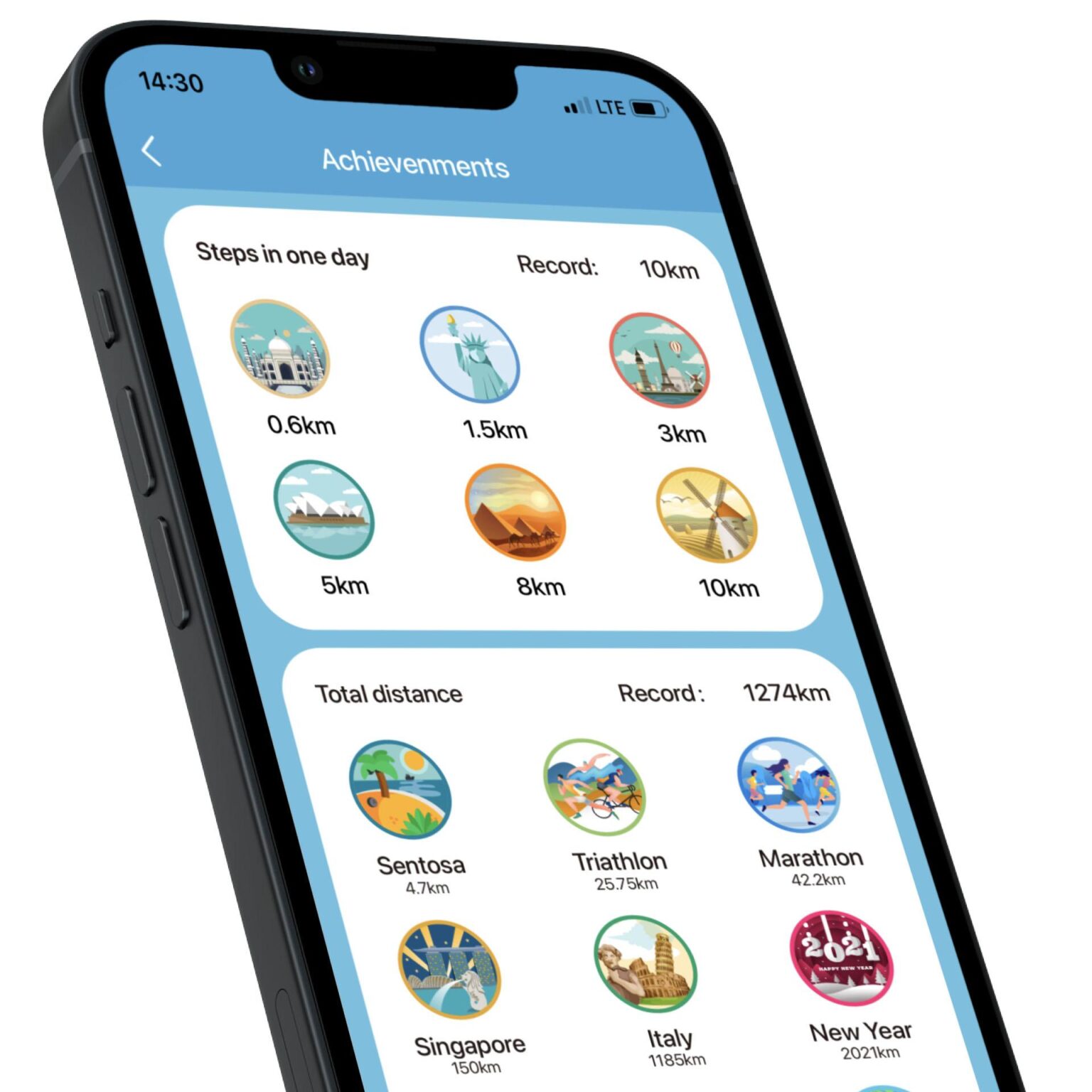 Collect Badges Motivate Kids to Move~
The activity tracker shows your achievement and encourages the young one to achieve their daily target. Rewards with unique badges. Be active and have fun~
---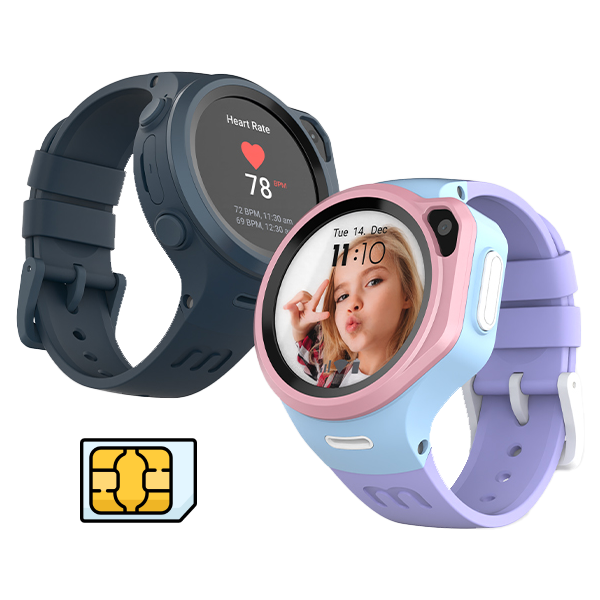 Unlimited Data Plan With First 6 Months Free
myFirst Fone R1s comes with the pre-installed SIM during purchase. You may choose to sign up myFirst FreeSIM to activate the SIM card and enjoy FREE 6 months subscription.
myFirst FreeSIM is a data SIM without phone number. Singapore users can choose to subscribe to the Stay Connected – Bring Your Own myFirst Fone plan to use a SIM card with a phone number.
---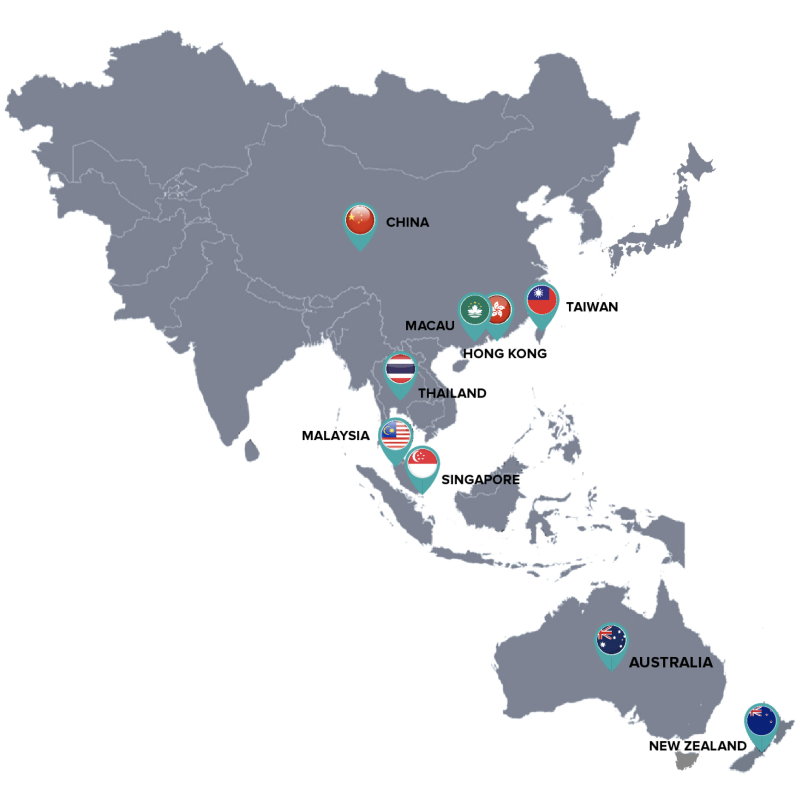 No Additional Charge Needed for Data Roaming
List of countries can use the myFirst FreeSIM with data roaming free: Singapore, Malaysia, Thailand, Australia, New Zealand, Hong Kong, Macau, Taiwan and Mainland China.
---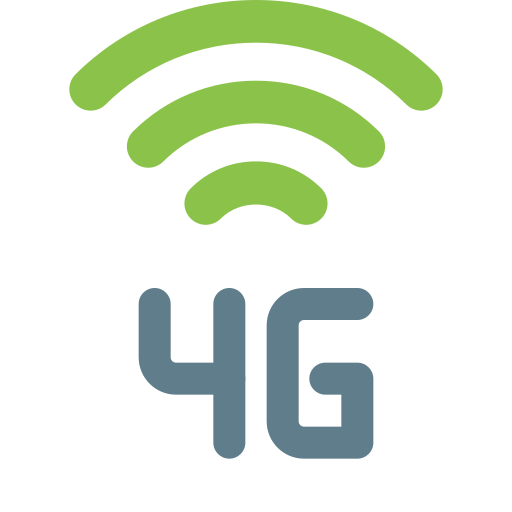 4G LTE
It's the best time for all the kids to enter the 4G world. With 4G LTE, myFirst Fone R1s empowers your kids with the freedom of cellular. Experience faster and smoother performance for all of their favourite fitness, health and productivity features on this smart watch for kids.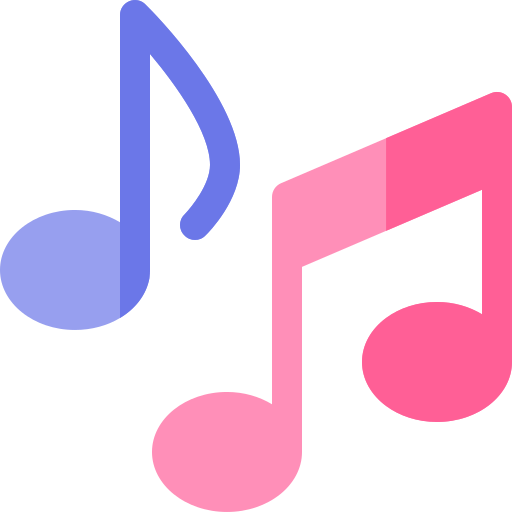 1500 Songs On Your Wrist
Fone R1s comes with an MP3 player and built-in loudspeaker that provides up to 10 hours playback time which is great for music or listening to audiobooks. Feel the joy of having 1500 songs on your wrist!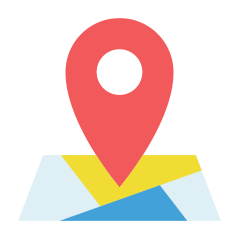 Precise Location
Getting lost has never been this fun! myFirst Fone R1s uses advanced GPS, WiFi and GSM to help parents accurately and conveniently track their kids.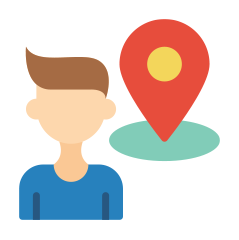 Geo-Fencing
Keep your child within 200m from the boundaries of your holiday home. Preset safety zones for your kids by highlighting geo-locations in the iOS or Android app.
Real-Time Communication
Get live updates from those closest to you. Using cellular networks, both the R1s and smartphone can converse in real-time through either voice or video calls.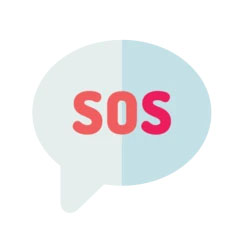 One-Touch SOS
Send distress signals through an integrated SOS button. Once activated, parents will receive an emergency location alert with a 30s live recording of surrounding sounds.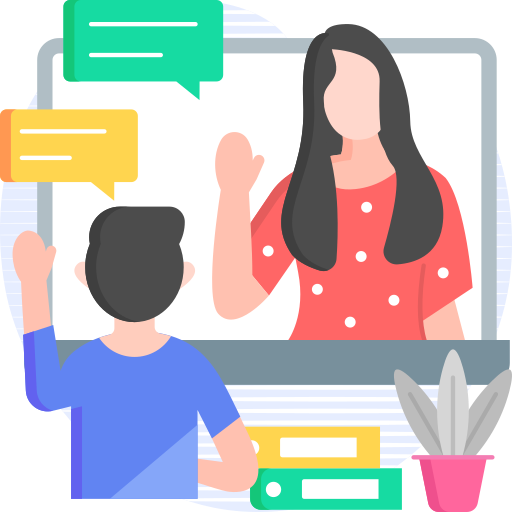 Class Mode
With flexible customization on class mode, R1s can be silenced at a specified day or time to minimize distractions. All calls and message alerts will be silent upon activation and only SOS function can be used. A great feature to let kids stay focused on their school work or study.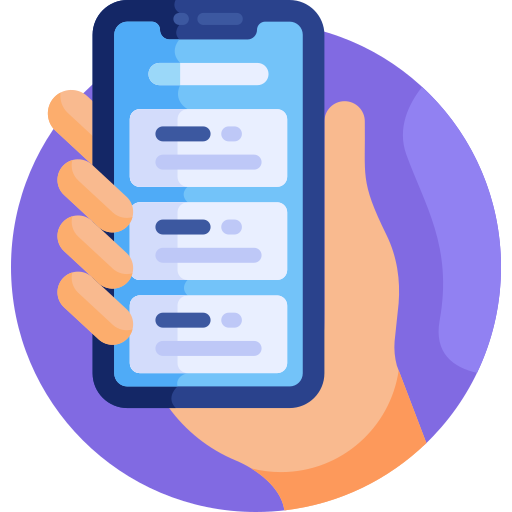 iOS & Android Compatible
myFirst Fone mobile app is compatible with iOS and Android devices. The myFirstFone app allows parents to remotely access information on their kid's watch phone with full parental control.
What SIM do I use for myFirst Fone R1s?
myFirst Fone R1s needs a Nano SIM card that comes withTalk Time and Data. Caller ID is also needed for some countries.

myFirst Fone R1s would not be able to function properly on a Data-only SIM card or Shared SIM card (SIM card with the same number across multiple devices).

* For Malaysia user, The watch is compatible with local major telco network SIM such as Maxis, Digi, Celcom (recommended)

Important notes:
1. myFirst Fone R1s supports Prepaid/Postpaid Mobile Smartphone SIMs.
2. Smartwatch, Traveler, IoT, or any other special SIMs are NOT recommended

Is myFirst Fone R1s compatible with 5G SIM?
All our myFirst Fone series are compatible with 5G SIM cards, but they are not 5G devices. Therefore, it won't be using the 5G network when a 5G SIM card is inserted. The watch will use the 4G network on myFirst Fone S3, myFirst Fone R1s and myFirst Fone R1.

Can I bring myFirst Fone R1s for swimming?
myFirst Fone R1s/ R1 is protected from sweat, drips of water, rain and can be briefly submerged into the water to a depth of up to 1 meter, however the device should be removed before swimming or taking a shower. IPX7 & IPX8 rating for the watch does mean which can be submerged up to 1 meter in water for 30 minutes, however we do not recommend the watch usage during shower/swimming as there is water movement whereby immersion of the watch into water does not involve water movement.