At 2.8mm, WING is currently the slimmest phone stand in the world. Made of premium stainless steel, key reason it stay durable and pocket friendly. Comes with two slots for SIM and ejector pin.
Slimmest Phone Stand with SIM and Pin Slots
Free your hands with our slim, elegant, and wireless charging-friendly phone stand. Adventure inspired SIM and pin slots.
---
Adventure inspired; mobility enhanced
Maco Wing comes with two slots that can fit either nano SIM card, micro SD card or SIM ejector pin. These items are essential for travelling overseas but tend to be forgotten when it matters the most.
---
Optimum angle, every time
The top plate and hinge are designed to provide optimum landscape viewing angle of 60 degree inclination. No more sore neck from Netflix bingeing! It is equally useful in portrait mode for your video call with loved ones, stay connected has never been easier.
---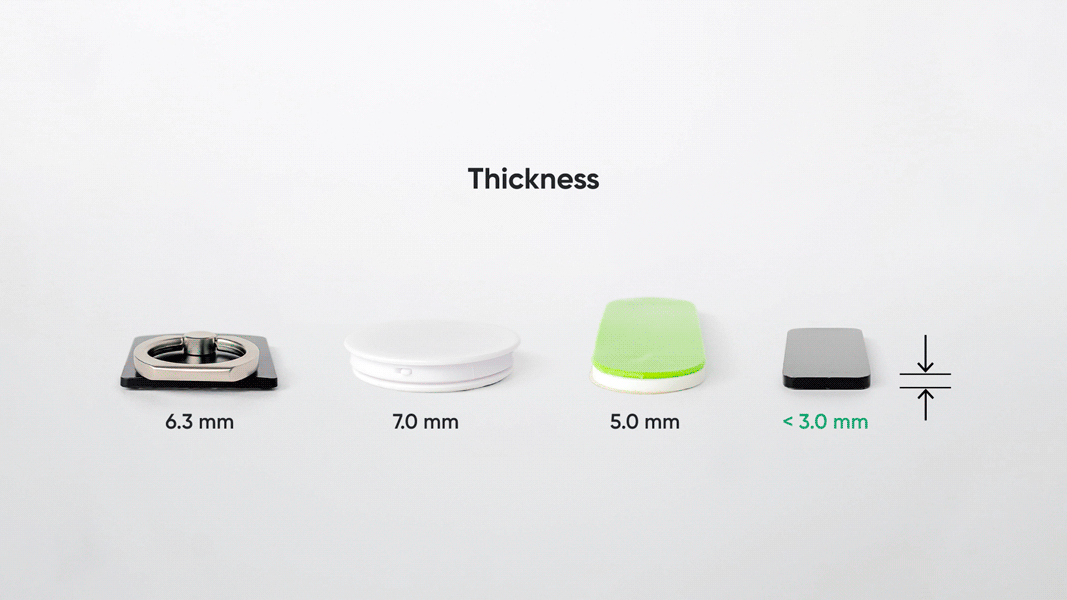 Higher durability with half the size
We trimmed the overall phone stand thickness from a typical 6 - 7mm down to less than 3mm. That's 50% slimmer than most of the stand!
---
Wireless charging / MagSafe: ON
Wireless charging has become increasing common in the latest phone models, with rumours of iPhone moving to fully wireless charging in coming generations, we wanted the design to be future-proof. So it is important to have a minimalist design that clear the wireless charging footprint.
---
Magnetic holder
Compatible with majority of magnetic holder in the market due to its ferrictic stainless steel properties.
---