Shelter 30-66L Backpack
---
Expand. Adapt. Explore.
Expand the backpack main body from 30L to 54L and up to 66L with the full ecosystem to adapt to your travels.
The HoverBack™ Backpanel is meticulously crafted with premium thermoformed foam with exceptional scapular and lumbar support. Despite its advanced features, this backpack remains remarkably lightweight, ensuring effortless travel.
What makes it truly stand out is its commitment to sustainability—it's made entirely from 100% recycled polyester and 57% recycled nylon, reflecting our dedication to environmental responsibility. Discover the perfect balance between high performance, comfort, and eco-consciousness in one sleek package.
Includes: 1 x Shelter Backpack, 1 x Cocoon Rainfly
This product is unisize. It's not as tall as our other backpacks and is more focused on hiking, so torso length adjustment is not needed. We can achieve accurate and comfortable fitment due to the hip belt, sternum straps, offload and shoulder straps and adjustable buckles.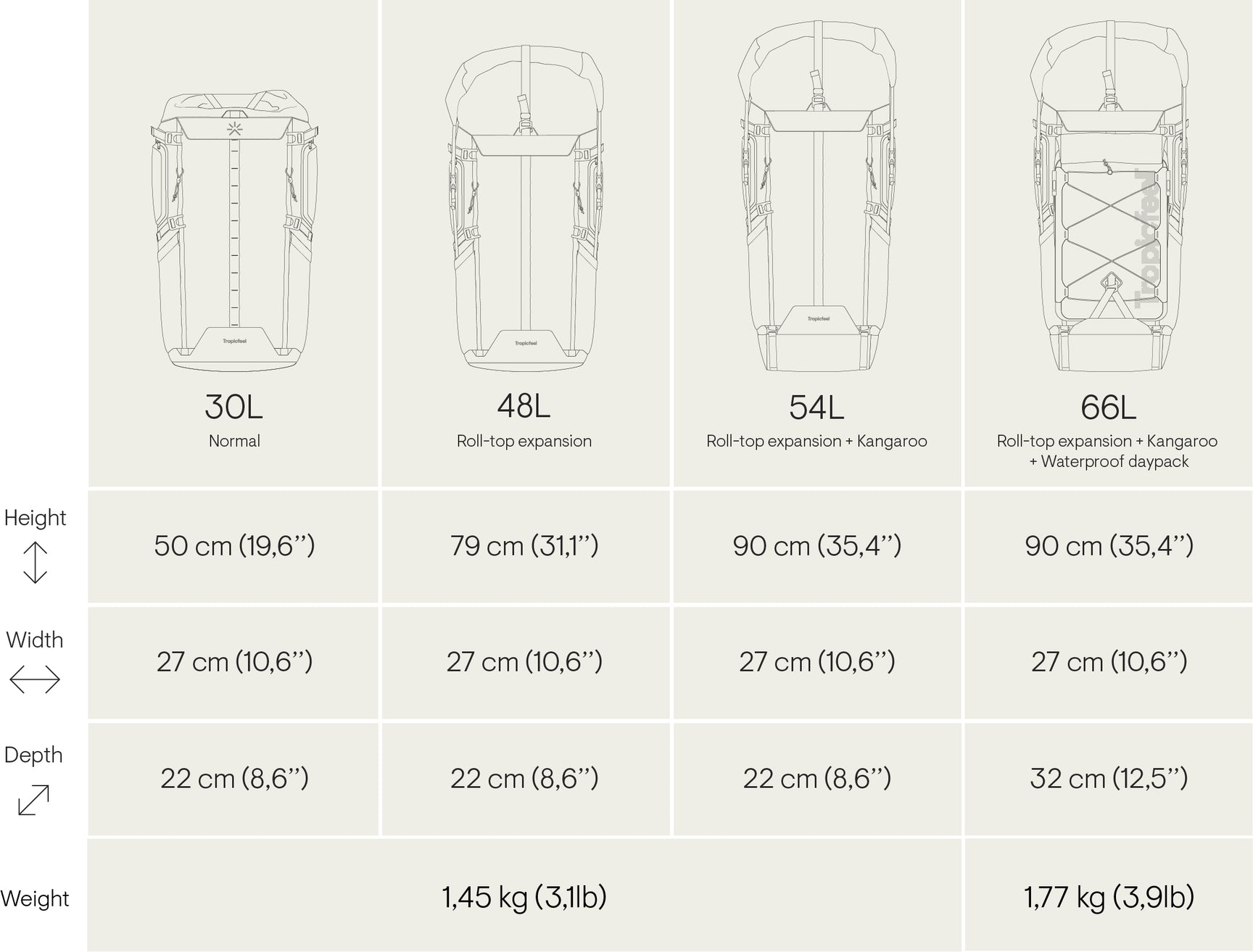 Ready to grow
---
It's all in the detail
Roll-top Opening
Roll up or down and clip to the sides or at the top for endless configurations.
Cocoon Rainfly
Unpack and cover the backpack for increased waterproof protection and easy check-ins.
Clamshell Opening
180 (degree) opening to get easy access to the main body of the backpack.
Kangaroo Pocket
Unzip the bottom of the backpack, unfold the pocket and get 6L of extra expansion while traveling.
Removable Hip Belt
Fully padded and ready-curved to ensure the perfect fit even with a 66L load.
Shoulder Straps
Wide shoulder straps with an offload system designed for multiple configurations to ensure optimal comfort.
---
No adventure is too big, or small
---
A backpacker's daydream
From front pouch to a 12L daily backpack.
---
How it works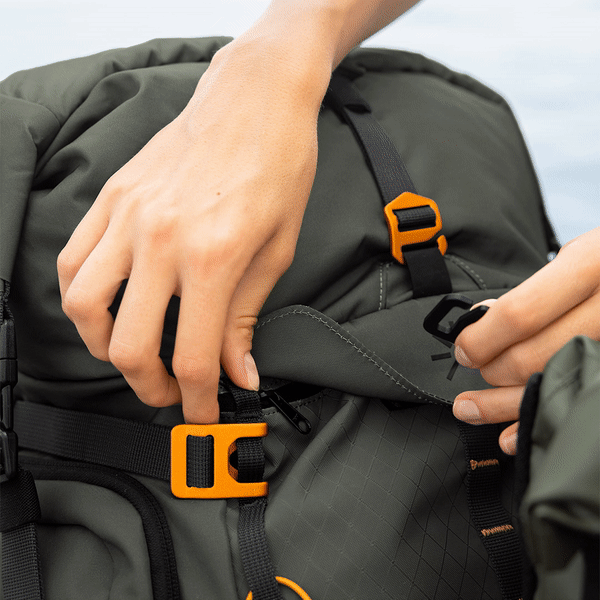 1. Hook
Detach the hooks at the top and bottom of the daypack and Shelter 30-66L Backpack.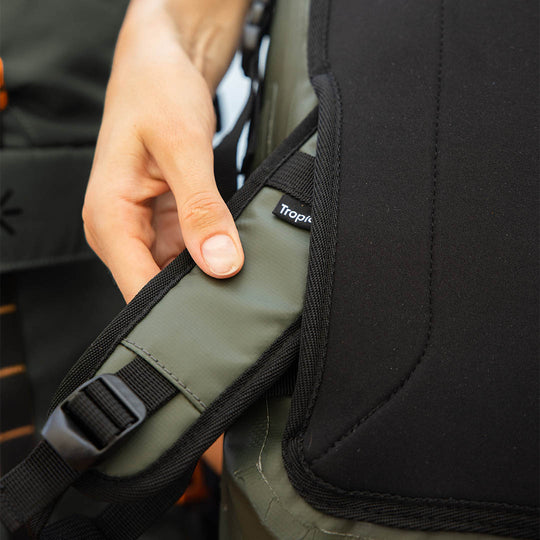 2. Strap
Pull out straps from the pocket behind the thermoformed back panel of the daypack.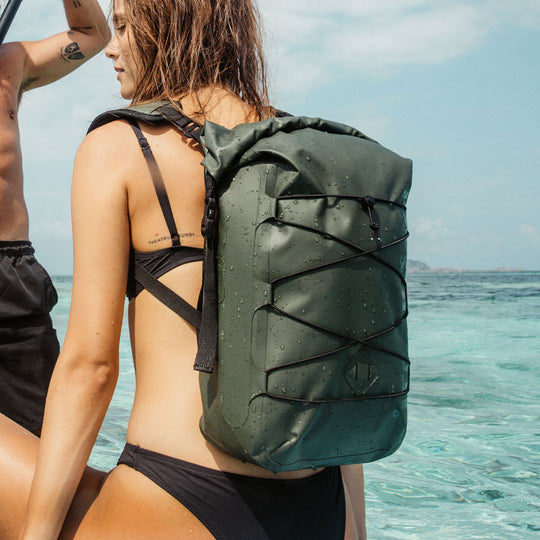 3. Adventure
Use it for your everyday wet or dry adventures & commutes.
---
Tropicfeel Wardrobe (Sold Separately Here)
Pack more, pack better
A wardrobe system that lets you pack up to 20% more for superior organization.
---
Whatever it is, there's a place for it.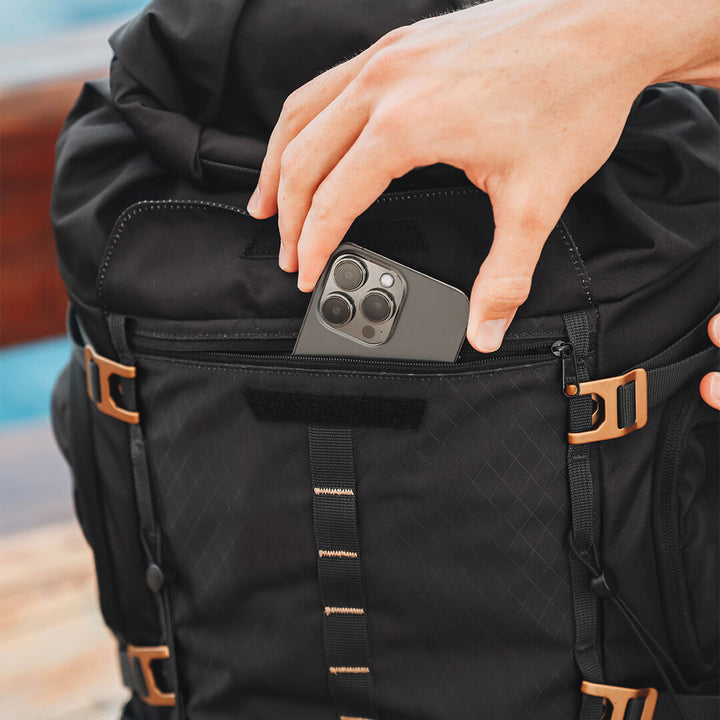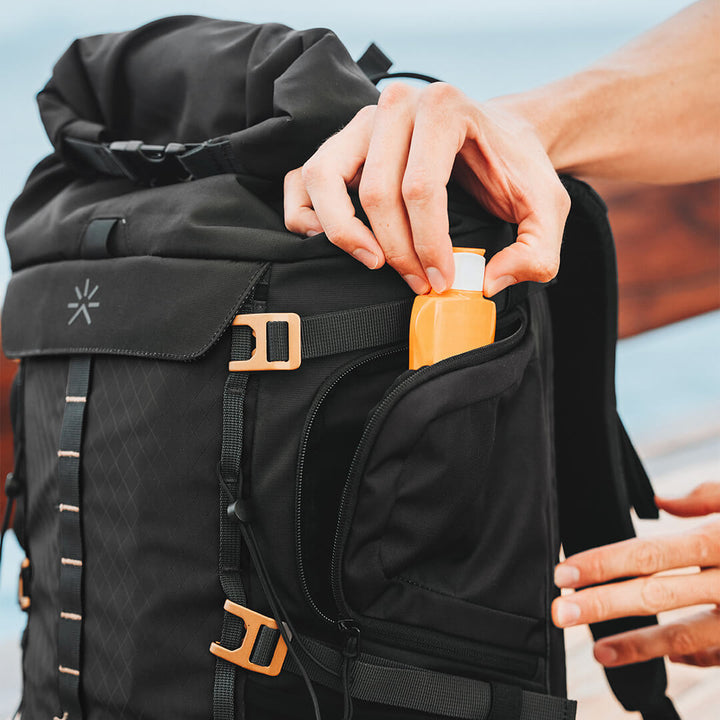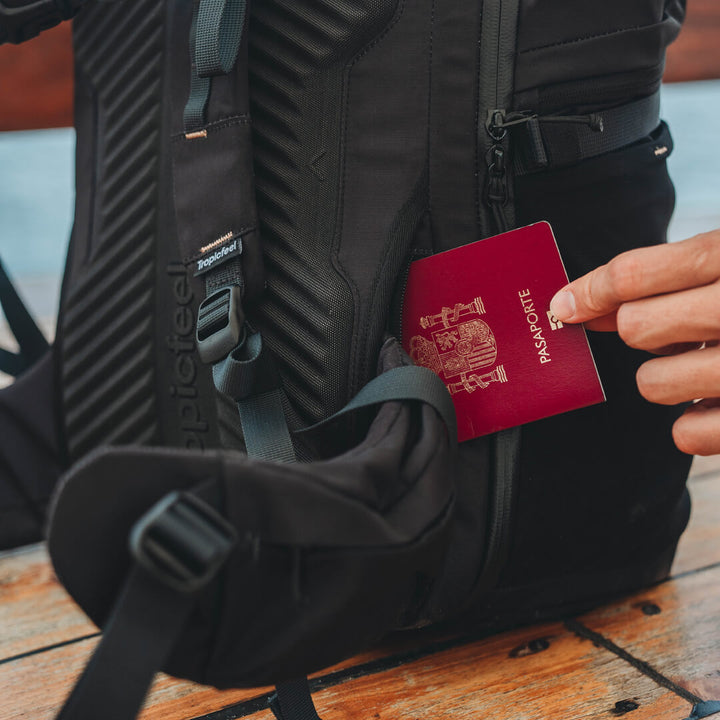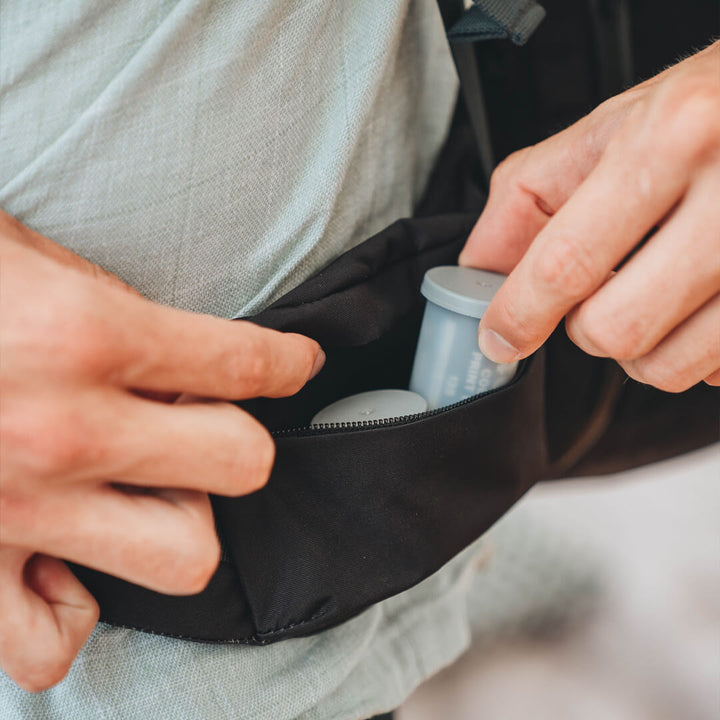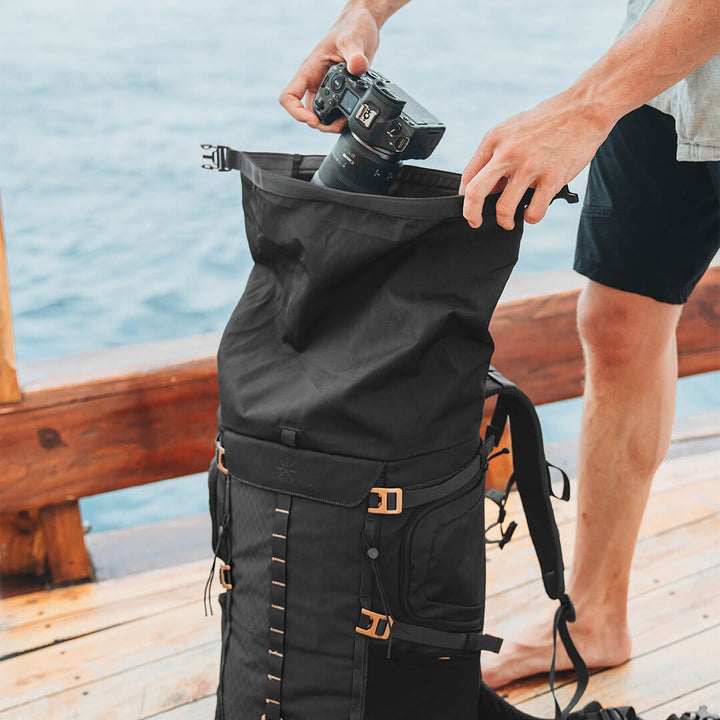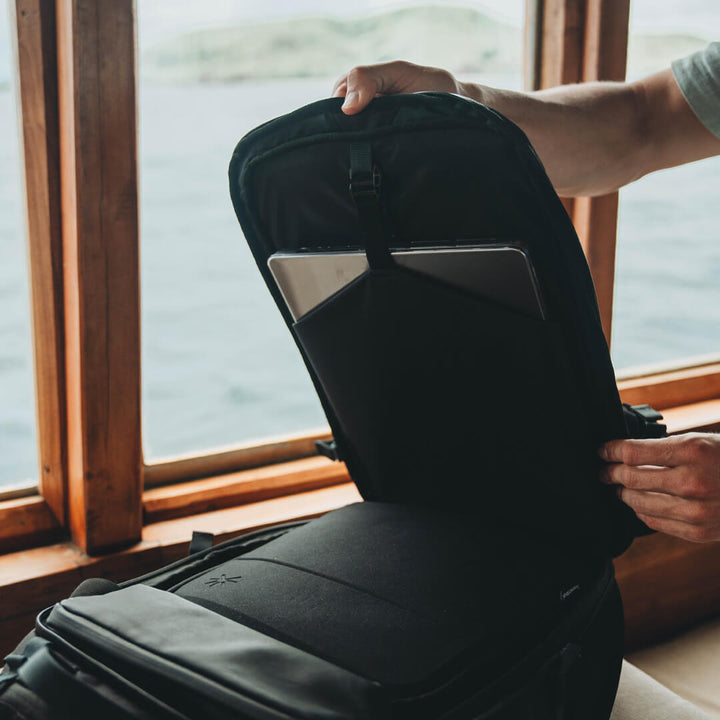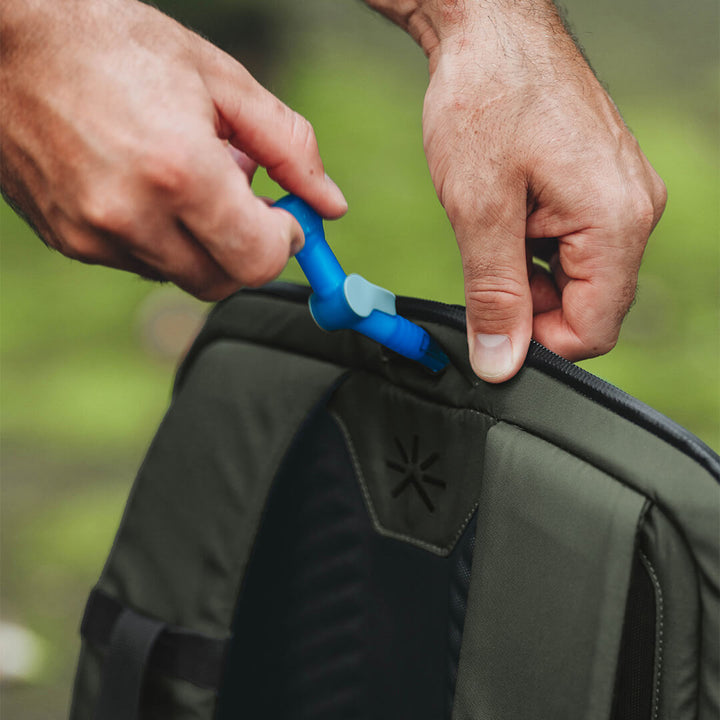 ---
ProTravel™ Tested
Tested against the unexpected by Tropicfeel's traveler community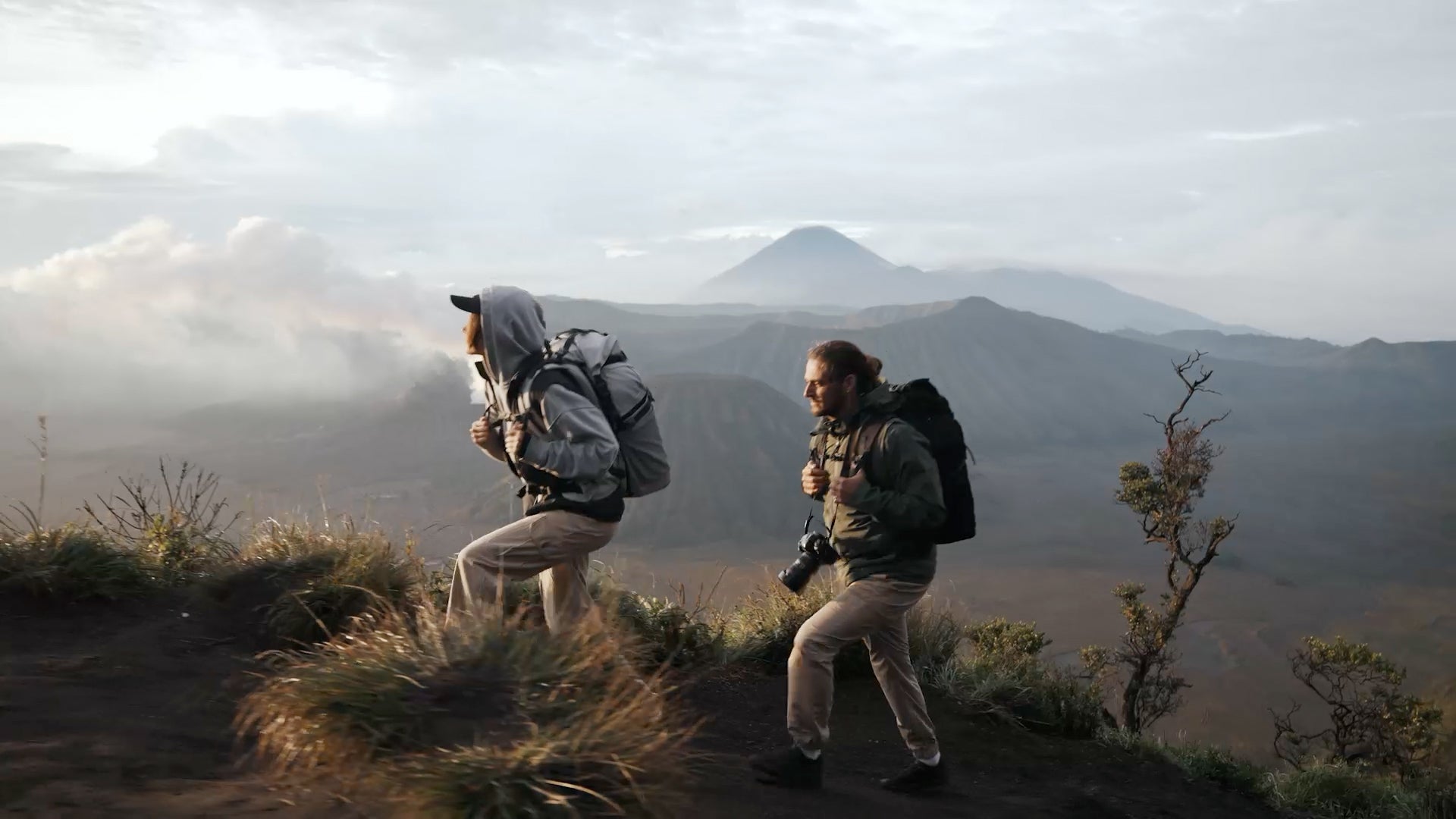 Comfort on the move
Ergonomically engineered so you feel comfortable no matter the load.
---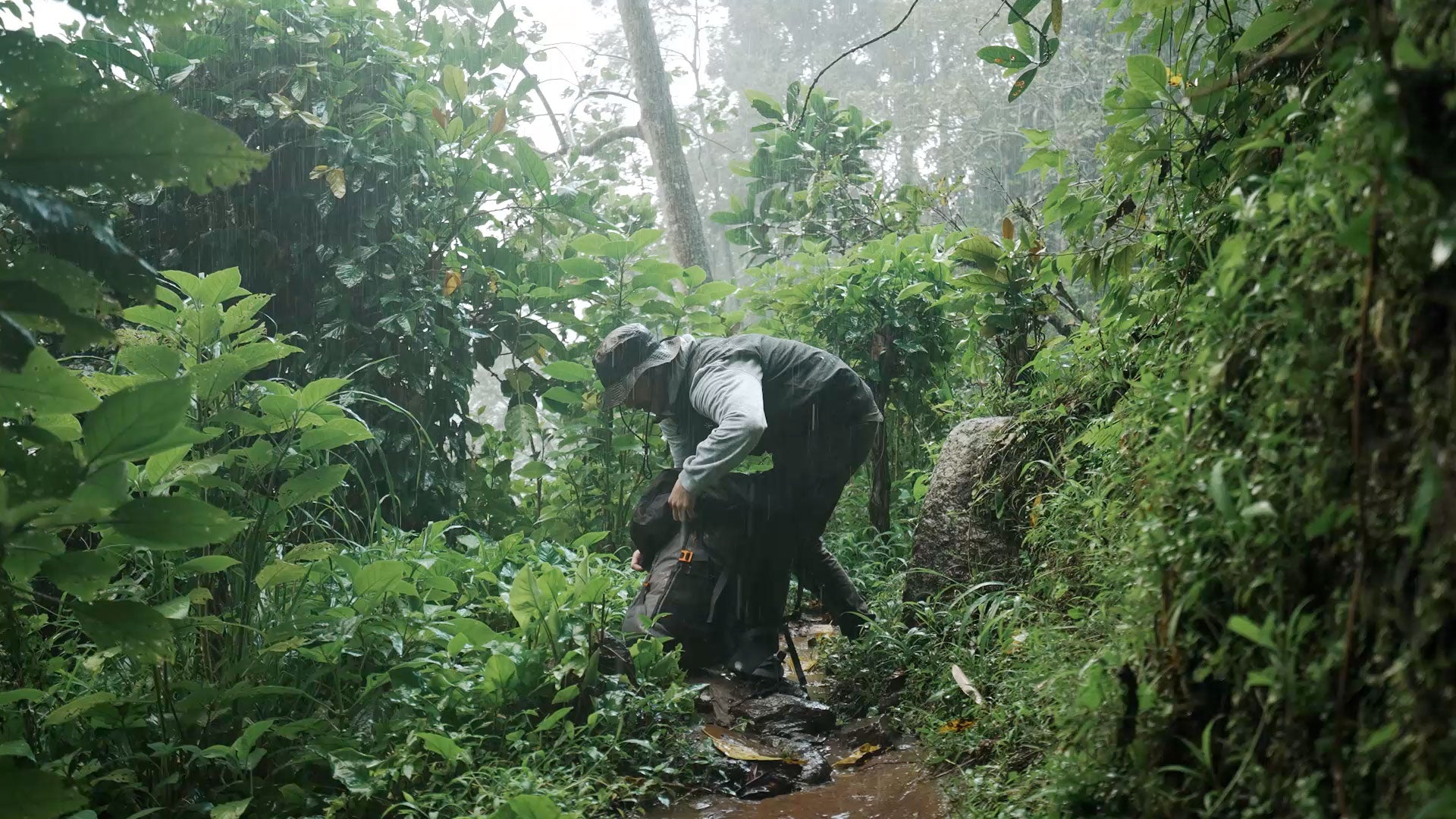 Wet outside, dry inside
Weatherproof materials along with the Cocoon Rainfly ensure your belongings are protected against the elements.
---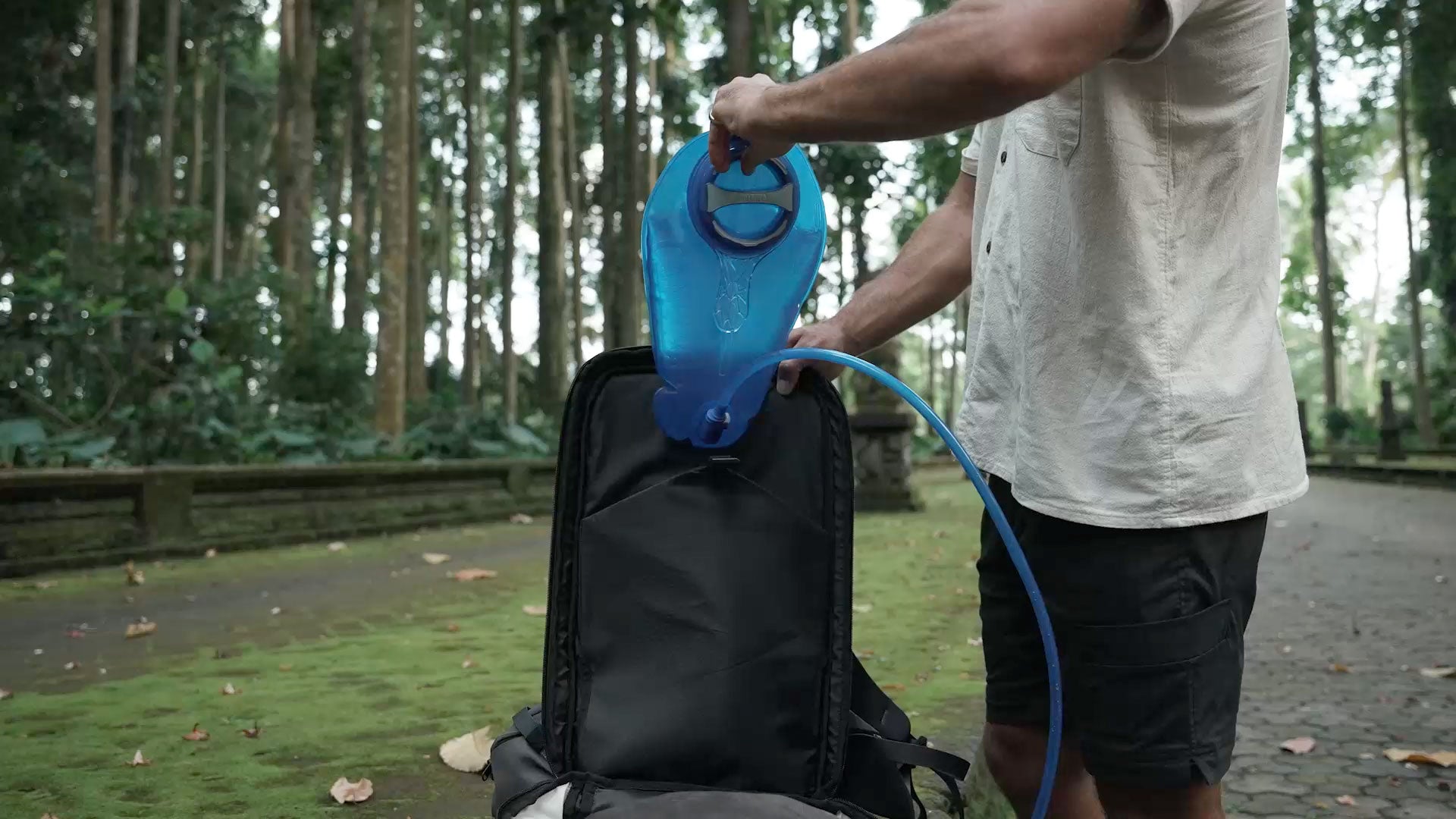 Be spontaneous, we've got you covered
Performance details integrated within the backpack so you can keep adventuring.
---