The Minipresso NS2 is the new generation of the well-known Minipresso NS. Smaller and lighter, it's even more portable while still offering amazing espresso quality through the use of NS CAPSULES*. The advantage of brewing with a capsule is the coffee is already ground, measured, and tamped with higher precision in a condensed hermetically sealed package for perfect preservation of all the flavors of freshly ground coffee. There is very little left for error, so your espresso looks and tastes great cup after cup. The use of capsules is also more convenient, mess free, and makes your espresso machine easier to clean after use. The Minipresso NS2 is definitely your best choice to quickly enjoy up to 60 ml of delicious espresso at home, in the office, and on the go.
*NS CAPSULES refers to Nespresso®** Original capsules and compatibles.
** Third-party brand with no link to Wacaco Company Limited
Note: some non Original capsules might not work well with our machines. Capsules with filter paper membranes are not compatible.
Minipresso NS2 is very simple and intuitive to operate. Add any compatible capsules into the outlet head. Add hot water into the water tank. Unlock the piston from its travel position and pump a few strokes to pressurize and extract delicious espresso with generous crema.
For Nespresso® Original compatible capsules
Fun to brew - Consistent rich crema espresso

Easy to use - Quick to clean

Hand powered - No electricity, no battery required

Eco-friendly - Partially made of wheat-base polymers

Extra compact - 130mm - 5 inches

Ultra-light - 290g - 0.64 lb

French design - Modern and elegant style
Dimensions: 129x70x60 mm / 5.07x2.75x2.36 in
Weight:290 g / 0.64 lb
Water capacity: 80 ml / 2.73 oz
Average pressure: 18 bar / 261 psi
Compatibility: Nespresso®* Original capsules and most compatibles.
Included: Espresso cup, drip tray, brush, carrying pouch, multi-languages instruction book, warranty card, and one sticker.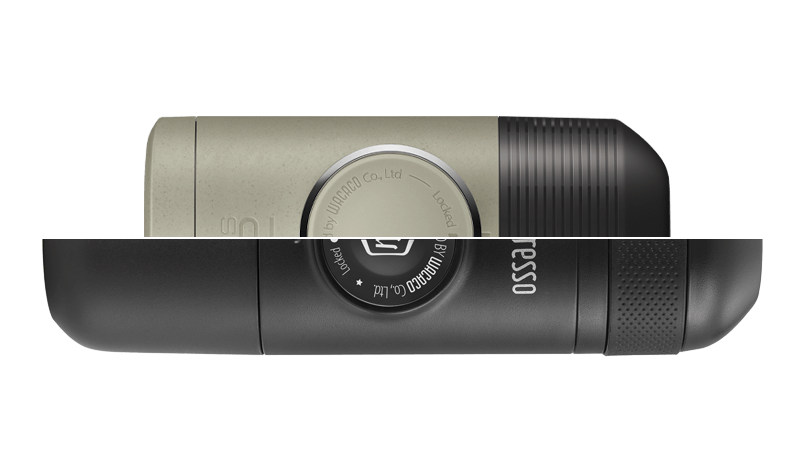 NEW LOOK, SAME GREAT TASTE
By merging our coffee expertise and engineering know-how into a brand new design, we have conceived our most compact and capable capsule espresso machine yet. Our new Minipresso NS2 combines ease of use, durable materials, and a polished aesthetic to help you brew perfect espresso every time.
---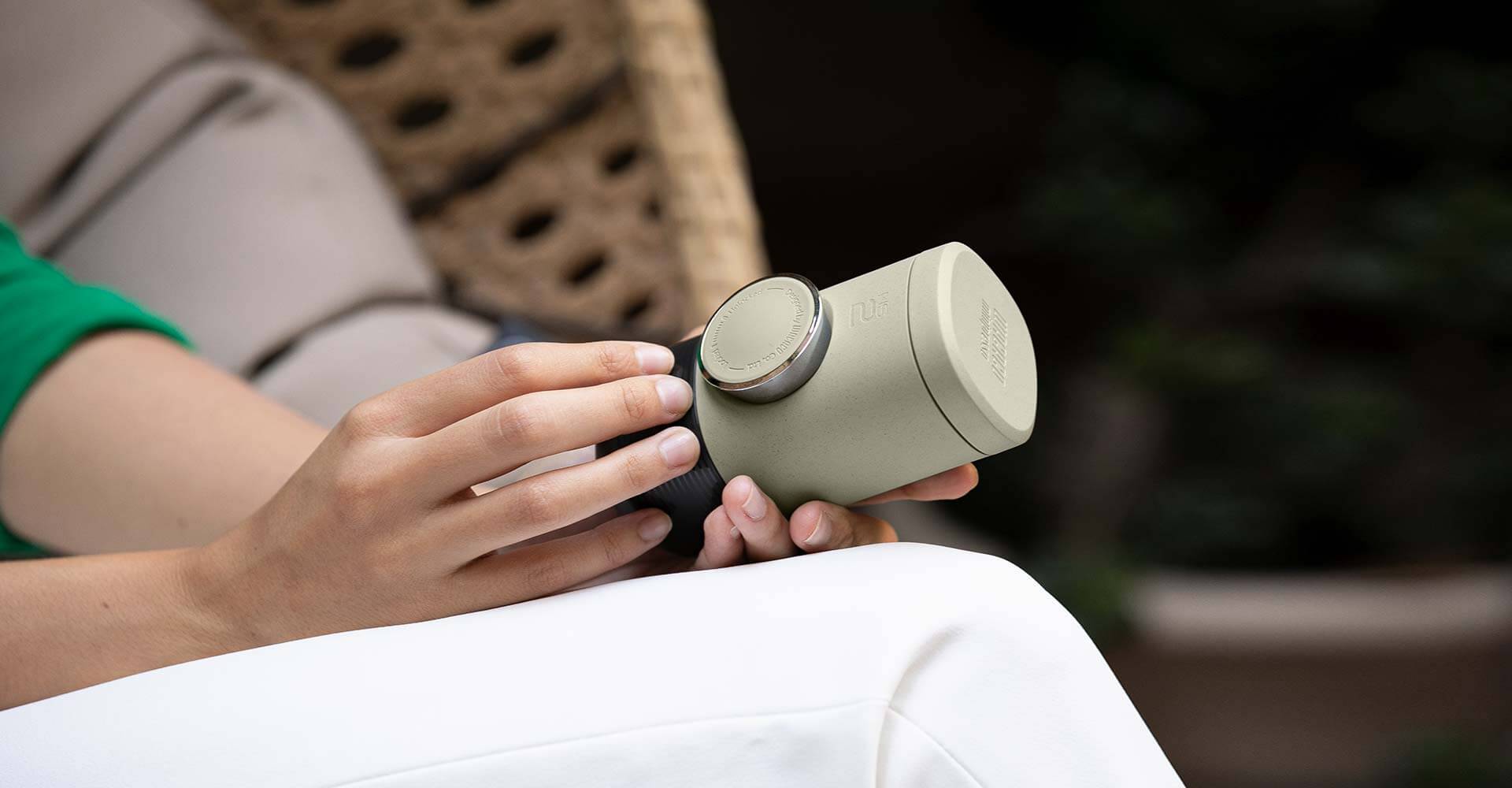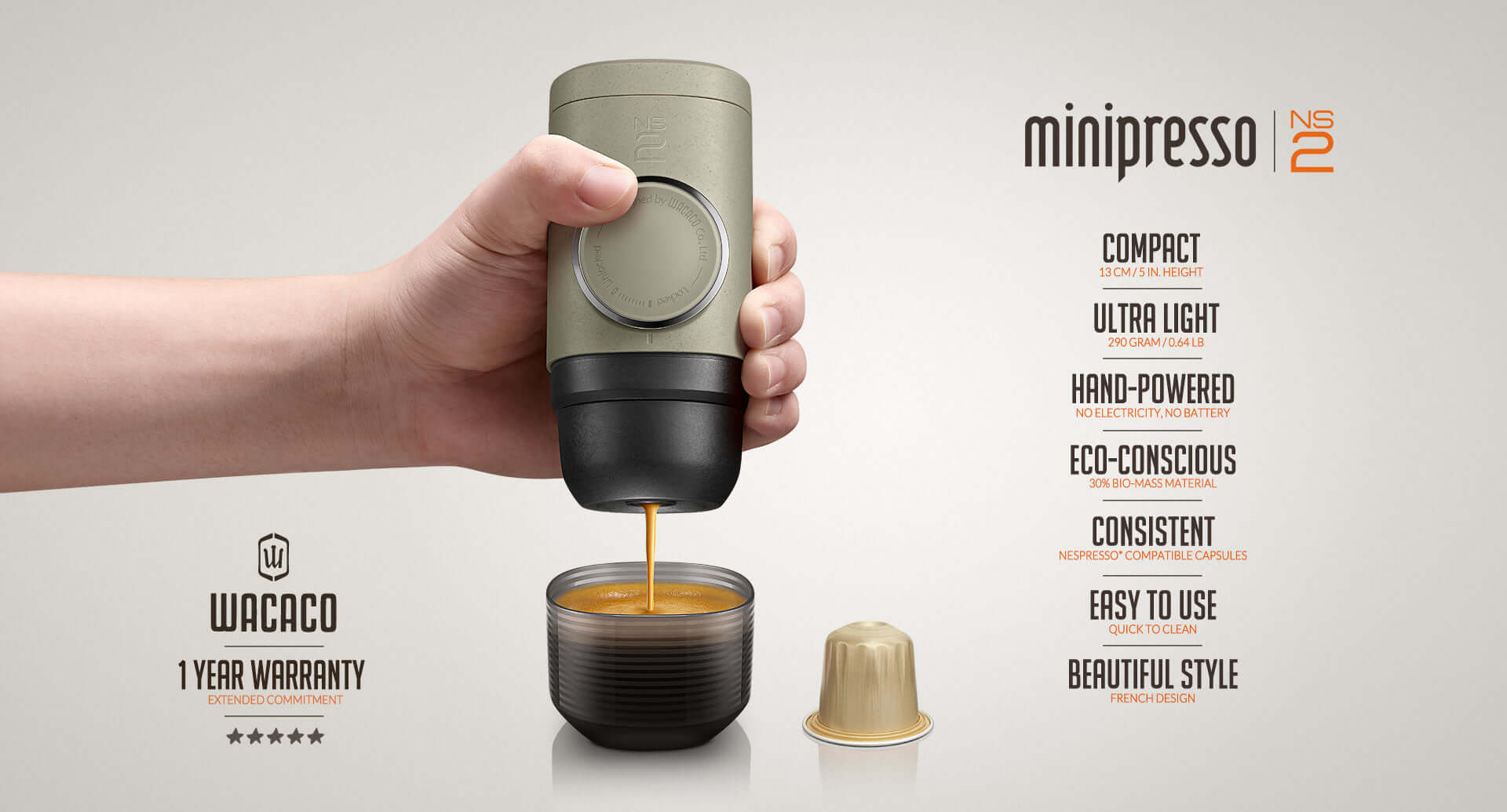 ---

IMPROVED USER EXPERIENCE
Surprisingly small, the Minipresso NS2 is 5cm shorter than the previous generation. You will hardly notice it in your handbag, backpack, or even your back pocket. This state-of-the-art portable espresso brewer features our latest patented pumping system, resulting from years of innovation, for maximum extraction efficiency. The fully integrated water tank simplifies the preparation steps, and the added drip tray keeps the mess out of the equation. With the Minipresso NS2, we took care of every aspect of the espresso brewing to make your coffee moment an unforgettable and fun experience!
---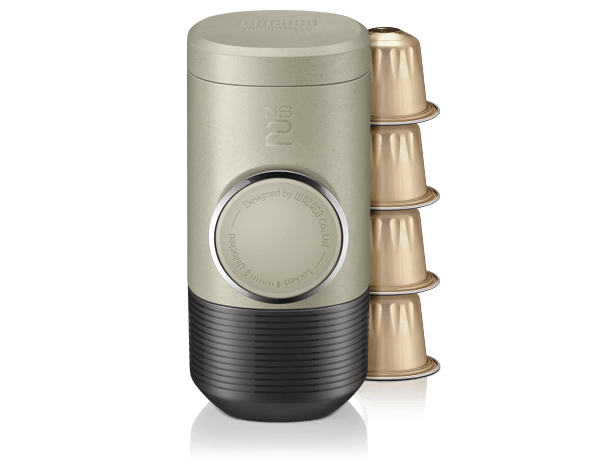 EXTRA COMPACT
Minipresso NS2 is 30% shorter than the previous generation. It's the smallest and most alluring capsule espresso machine available on the market, barely standing over the height of 4 capsules.
Overall Length: 129mm / 5.07in
---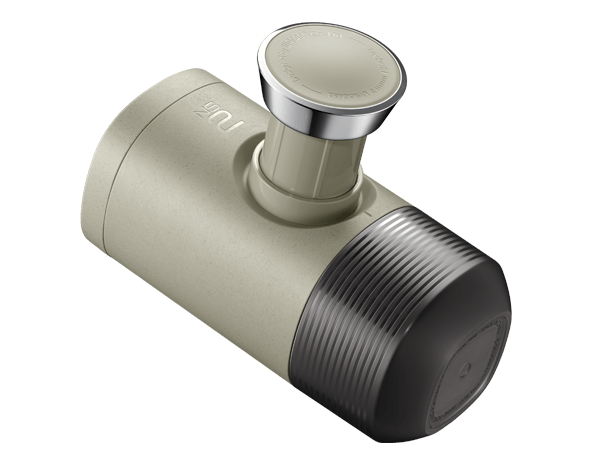 Even Lighter
The Minipresso NS2 makes your road to adventure more practical by significantly shrinking its overall weight without compromising its robustness. A perfect fit for outdoor enthusiasts who want to travel light.
Weight: 290g/0.64lb
---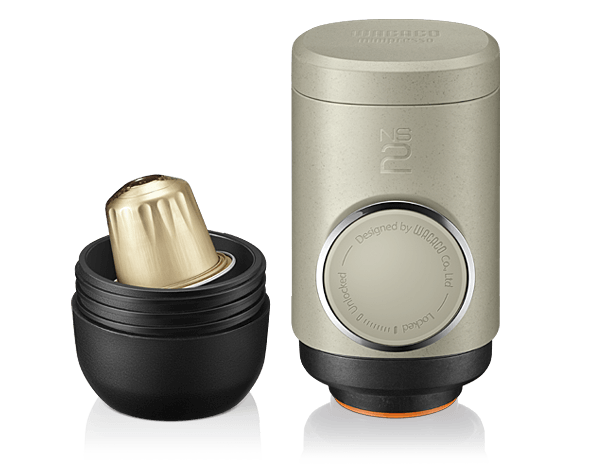 More Ergonomic
Besides creating a unique personality, the new squircle profile offers a superior grip to hold the brewer and manipulate the water tank lid. The extra large piston makes the pumping action even more comfortable and smooth.
Max pressure: 18bar / 261psi
---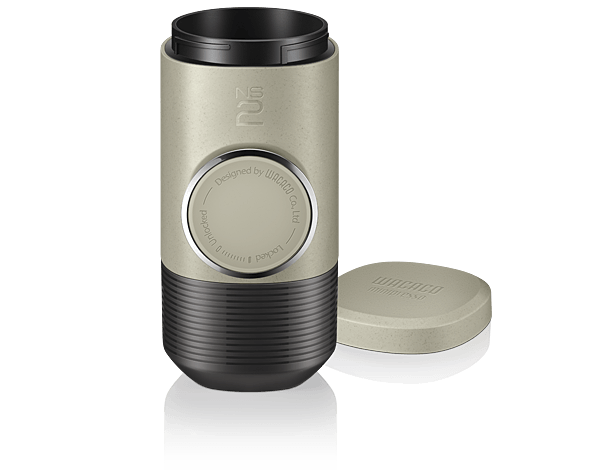 Cool Touch
Its double wall structure ensures good thermal isolation, a synonym of a comfortable handling, even after a preheating cycle. Minipresso NS2 features an extra large built-in water tank, ideal for extracting up to 60ml single espressos.
Water Capacity: 80ml / 2.73oz
---
ECO Concious
Sustainably designed with wheat-composed polymers, the Minipresso NS2 conception is a step forward to a greener future. Entirely hand-powered, the Minipresso NS2 does not require electricity to operate.
---

Consistently Delicious
The advantage of brewing with a capsule is the coffee is already ground, measured, and tamped in a condensed hermetically sealed package allowing you to achieve the best results every time. With specialty coffee roasters selling their own grind in capsule format, you can enjoy literally the world's best coffee anytime, anywhere, in the most consistent and convenient format.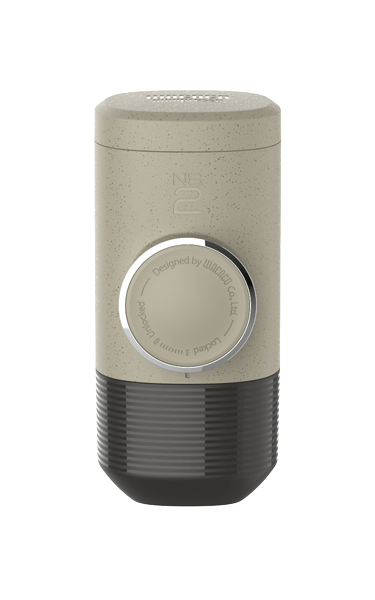 ---
Is Minipresso NS2 Suitable for me?
Minipresso NS2 is right for everyone! You are often on a journey and like to enjoy a good espresso anytime, Minipresso NS2 is perfect for you. You like to go hiking, fishing, biking for few hours. You won't find better gear to travel light and enjoy a quality espresso away from home. You are a camping aficionados, Minipresso NS2 is your dream espresso machine. You are a city resident, a student, and your living space is limited, Minipresso NS2 is so small it will fit anywhere. You are at work and do not have time to go to the coffee dispenser, with Minipresso NS2 you can prepare an authentic espresso right from your office chair...

How good is the extraction?
Just amazing! The extraction capability of the Minipresso NS2 won't disappoint you. With a max pressure of 18 bar (261 psi), Minipresso NS2 features similar performances to traditional capsule espresso machines. Most importantly, we paid close attention to the brewing process. Minipresso NS2 doesn't use compressed air or N2O cartridges as these two principles blow cold air on hot water, which is not the best way to keep water at the recommended extraction temperature. Instead, Minipresso NS2 uses the proven system of the pump-driven espresso machine that we have adapted to make the process manual. We have also focused on minimizing the distance between the water tank and coffee chamber to avoid losing too many degrees during the water displacement. As a result of our care to build the perfect device, Minipresso NS2 produces at ambient conditions (75°F, 24°C), an espresso at the ideal temperature (152°F, 67°C in cup) with a nice compact and persistent crema on top.

Does pumping require a lot of force?
Not really! The whole process is much easier and faster than to inflate a bicycle tire with a hand pump. Depending on the coffee package, the compression force required may vary from 6 to 12 Kg. However we recommend to hold Minipresso NS2 with two hands during the use. This method needs less arm strength.

Does Minipresso NS2 heat up water?
No! In order to drink a hot espresso you will have to fill the water tank with hot water.

Does Minipresso NS2 require maintenance?
Out of respect to the machine, a minimum maintenance is necessary. This will insure a long life cycle to Minipresso NS2. We recommend to clean, under running water, the cup and the coffee adapter compartments after each use. The water tank only needs to be dried with a cloth. Do NOT place Minipresso NS2 in the dishwasher.