Every office has at least a scanner, have you ever encounter this situation? You are out of office but you don't have a scanner for your urgent document? Pup Scan can save you!
Paper is best for unleashing creativity, technology is best for storage and sharing creativity. Only 135mm tall and 36mm wide, Pup Scan has a button, a touchscreen, a LED light at the bottom and a USB-C output. It's easy to use, use the laser to focus on the document, click the button, and it will transform a sheet of paper to the destination on the internet.
Pup is first ever connected pocket scanner with long lasting battery, now you don't have to worry about the paper dimension, Pup scan will figure them out for you (A8 to A3 size)! It can scan almost everything, papers or books, and most importantly, it fixes reflection and curve paper issue.
Without affected by ambience lightning, it can scan perfectly with its LED light. Pup scan can import document into words and excel, perfect for office use. Here's the difference between Pup Scan's output and your phone camera's.
Pup Scan is created by 7 Next team from France, currently they have funded about US$ 776,000 on Indiegogo, with its super early price at US$ 199 (approx RM 860). If you would like to get the latest information of this product, register your interest below!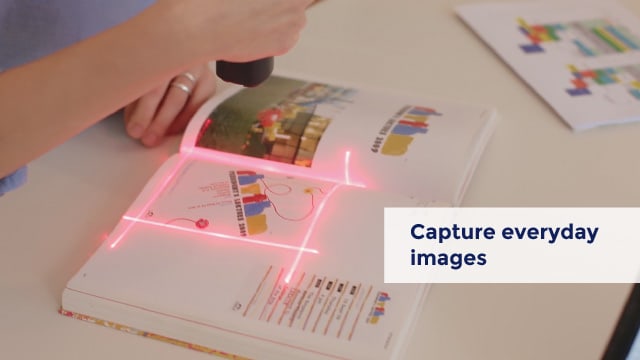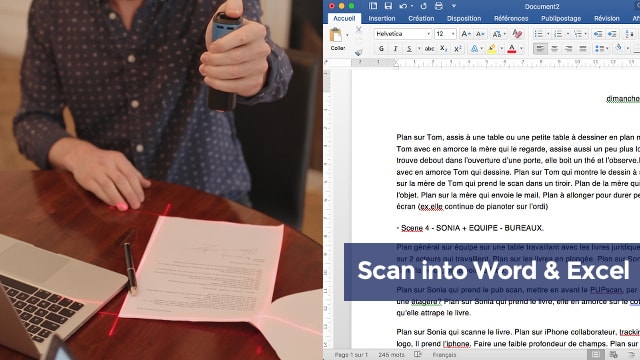 Source: PupScan