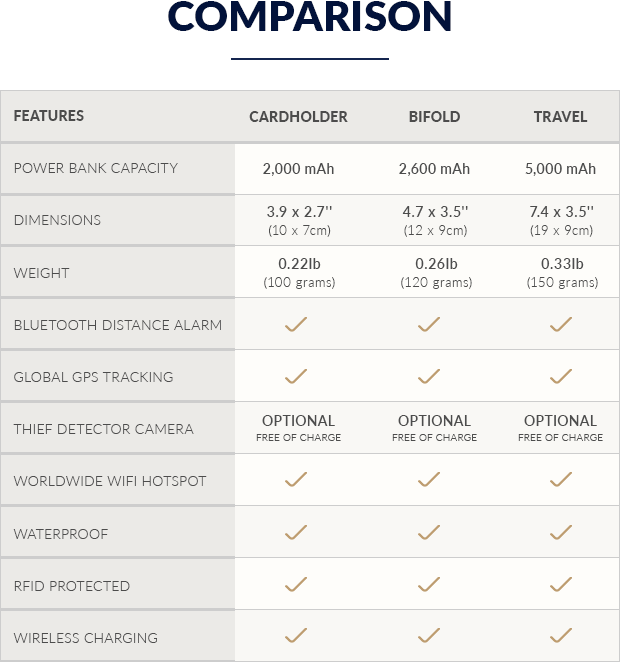 A revolutionary wallet made by award winning designers and engineers. Volterman has a built-in Powerbank, Distance Alarm System, Worldwide GPS Tracking, Thief Detection Camera and Global WiFi hotspot.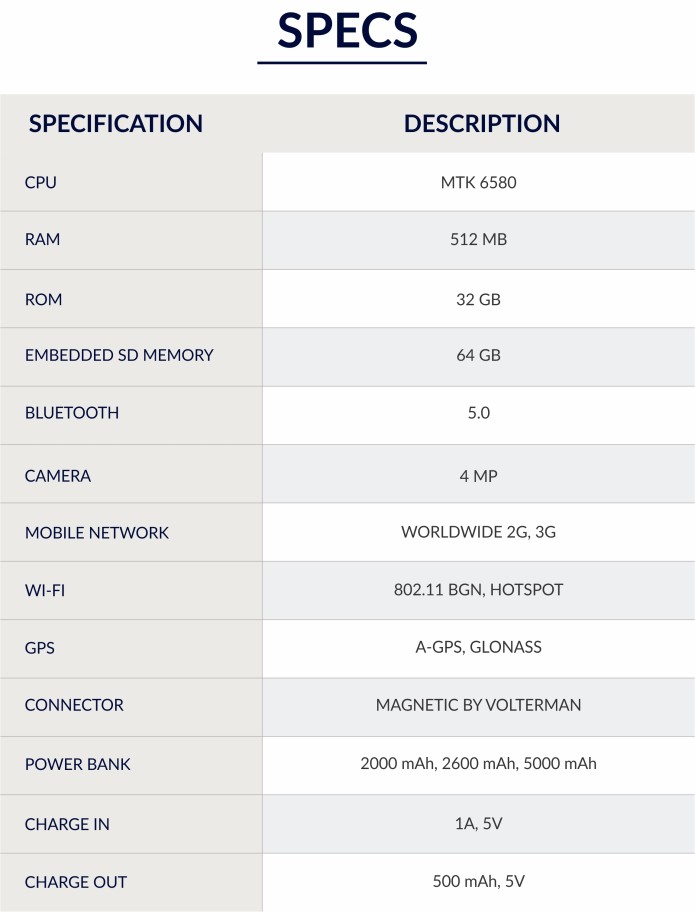 2,955,000 USD TOTAL FUNDS RAISED ON INDIEGOGO
Most funded wallet campaign ever !
---
FEATURES AND BENEFITS
---
NO MORE DEAD BATTERIES
Built-In Powerbank to fully charge your smartphone both wired and wirelessly. Extremely lightweight and thin.
---
Worldwide GPS Tracker
Track your smart wallet globally, everywhere in real time.
---
KNOW WHO OPENED YOUR
WALLET WHEN IT?€?S LOST
Thief Detector Camera takes a photo of the person who opens your smart wallet when it?€?s in lost mode.
---
NEVER LEAVE YOUR
WALLET OR PHONE BEHIND
Bluetooth Alarm System doesn?€?t only notify you every time you leave your wallet behind, it sends alarm signals when you leave your phone behind as well.
---
NO MORE EXPENSIVE
DATA ROAMING
Global WIFI Hotspot ensures you have an internet, wherever you travel.
The internet costs with Volterman is up to three times cheaper than the regular roaming prices.
---
Extremely Secure
and impact resistant
PCB in all Volterman wallets is fully sealed with epoxide resin sealant which makes it secure and resistant to heavy weights and heating.
We've tested Volterman wallets every way we know over the last two years ?€? from carting them around constantly to driving over them. They're built to last!
---
Waterproof
All Volterman wallets are waterproof.
---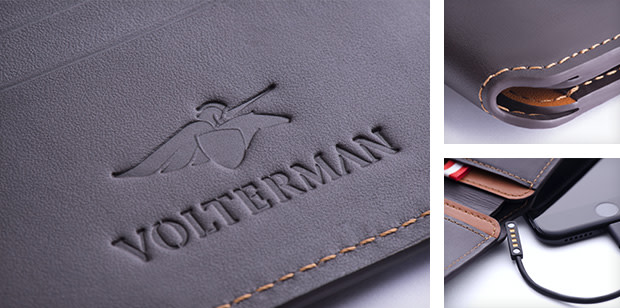 Superior Material and Craftmanship
To ensure a superior quality standard of your Volterman, we partnered with some of the world?€?s leading manufacturers of leather products, who produce for the world?€?s premium fashion brands, such as Cartier, Dunhill and Louis Vuitton etc.
When you have it in your hands, you will immediately feel the premium quality and our passion for perfection.
Volterman wallets are made from genuine Nappa leather and superior quality Vegan (Faux) leather. You will decide the material later on in a survey.
---
Features
---