2-in-1 mobile mouse and presentation clicker
Form: CES award winning, patented, ergonomic pen-grip design
Size and weight: Ultra-compact 2.2 x 1.6 x 1.3 inches (5.6 x 4 x 3.3 cm). Weighs only 24 grams (less than 1 ounce)
Buttons: 2 buttons plus a soft-touch mechanical scroll wheel
Connectivity: Bluetooth 4.0 - Wirelessly connect to your devices. USB receiver available separately
Sensor: 1800 DPI Optical sensor
Gestures: Built-in Gyroscope for smooth zooming, panning, rotating
Charging: USB Rapid Charge magnetic charger - 60 second charge gives 1 hours use
Battery life: Up to 2 weeks on a full charge
Device compatibility: Windows, MacOS, Android, iPadOS
Video conference presenter: Highlight, spotlight and mark-up while sharing screens
Form: CES award winning, patented, ergonomic pen-grip design
Size and weight: Ultra-compact 2.2 x 1.6 x 1.3 inches (5.6 x 4 x 3.3 cm). Weighs only 24 grams (less than 1 ounce)
Buttons: 2 buttons plus a soft-touch mechanical scroll wheel
Connectivity: Bluetooth 4.0 - Wirelessly connect to your devices. USB receiver available separately
Sensor: 1800 DPI Optical sensor
Gestures: Built-in Gyroscope for smooth zooming, panning, rotating
Charging: USB Rapid Charge magnetic charger - 60 second charge gives 1 hours use
Battery life: Up to 2 weeks on a full charge
Device compatibility: Windows, MacOS, Android, iPadOS
Video conference presenter: Highlight, spotlight and mark-up while sharing screens
---
No Desk? No Problem.
The perfect productivity tool for all of your needs. Wireless, lightweight and portable; TRACPOINT is small enough to be used on virtually any surface – even your laptop palm rest.

TRACPOINT weighs in at 25% of the weight of a conventional mouse – and is smaller than a golf ball.

Stop carrying around bulky mice or struggling with that inefficient trackpad. Finally you can be just as productive on the move as you are in the office.
---
Take command of your presentations
Clear communication is more important than ever - get your message across and bring your presentation alive with TRACPOINT's advanced presentation features.

Use the virtual laser pointer, spotlight or magnifier to highlight what matters most. You can even switch to the pen and text tools to draw and annotate live on-screen.
---
Present virtually or to a live audience
But TRACPOINT isn't just a compact, ergonomic mouse…

When you're ready to present live, stand tall with TRACPOINT in-hand and flick the switch to transform it into a fully featured presentation clicker.

Navigate your slides with ease and truly wow your audience.

You'll enjoy all the functionality of comparable presenter products and a practical mobile mouse at a much better price.
---
Glowing reviews
"The Swiftpoint mouse is a sublime little gadget that's quickly become part of our travel bag essentials."
- Urban Shogun

"The Swiftpoint mouse is a heck of way to compute as you work on the go."
- The Street

"I found the Swiftpoint mouse to be both responsive and precise - much more precise than a trackpad"
- MacWorld

"If you hate touchpads on laptops and you're looking to upgrade to a full mouse without losing portability, the Swiftpoint mouse should be your top option.">
- BWone
---
Make your audience's eyeballs stay at what you want them to focus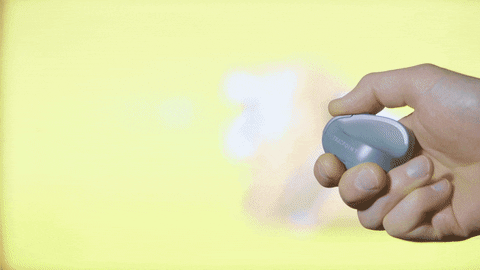 Adjustable brightness, intensity and size in the setting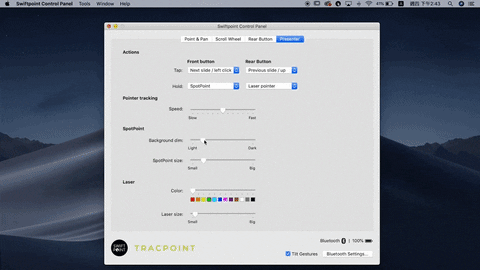 ---
Built-in laser light, adjustable colour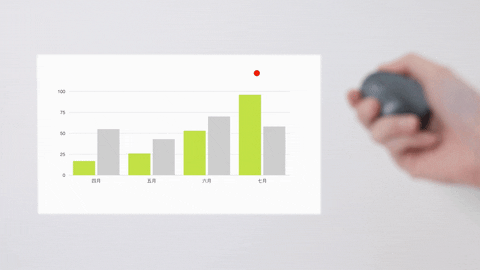 Adjustable colour, intensity and size in the setting
---
Instantly shift between paired devices
Smart Gesture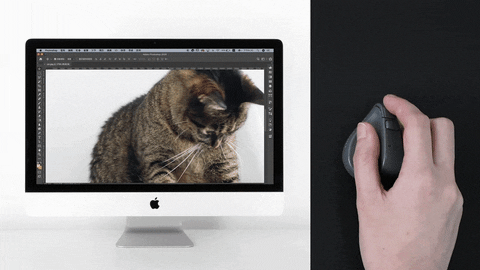 ---
Easy to recharge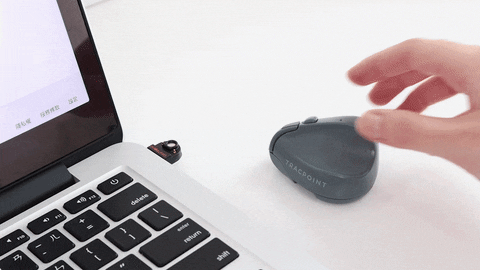 Easy to carry, sticking pad included!