Personal assistant on your wrist
Stay on top of your busy schedule. In style.
Easy-to-read Notifications
"Timeline" of Ticwear OS - Easy-to-read notifications allow you quickly access your messages and calender reminders and stay organized. Simply swipe up to see all notifications and swipe down to see your quick setting toggles. Simple and effective user experience.
Quick Cards
"Quick Cards" of Ticwear OS - You can easily check your heart rate, control your music, and even check the weather using gestures or a simple swipe from the top. Quick cards save your recent searches from Ok Tico and more.
Voice Reply To Messages (*Android Only)
Voice-to-text - Leave behind the days of manual data entry. Welcome to Ok-Tico, voice assistant that can do it all. With voice interaction you can to respond to text messages, set notifications, reminders, and calendar appointments, without touching the screen. Use your voice and get it done.
Hands Free Phone Calls
Gestures - Never put your safety in jeopardy. While driving, flick your wrist to answer and make phone calls. Use built-in speakers and microphone to answer the call. Use flip gesture to activate voice assistance and search for information without taking your hands off the wheel. Stay focused on the road and let Ticwatch handle the rest.
"Tickle" Side Strip
"Tickle" side strip - Patented "Tickle," touch navigation strip gives you control of the watch, without blocking the screen. Use tickle to scroll through your notifications, menus, and even check your calender events and their details. All using touch technology.
Sapphire Cover Glass (Onyx)
Sapphire glass - Sapphire screen is one of the strongest materials in the world. Sapphire glass paired with AMOLED screen offers phenomenal viewing angles that are rivaled by none. Sapphire glass is the ultimate experience. (Note: Onyx only)
400x400 AMOLED Screen
400x400 AMOLED screen - Our 400x400 AMOLED screen has vivid colors and deep blacks. AMOLED screens produce the most accurate colors and enhance readability under direct sunlight. We believe that it is our duty to create the best smartwatch, with no exceptions. Ticwatch 2 Onyx, will shock and awe.
Medical Grade Stainless Steel
Medical grade stainless steel - 316L stainless steel gives the watch a premium look and feel.
Discreetly Lit Always-on Mode
Always-on mode - Lit up pixel-by-pixel, Always-on mode allows you to always see the time, temperature, and step count without turning on the entire display. This gets your battery an extra boost! The high contrast AMOLED screen is easy to read under direct sunlight and in the dark. (Note: Amount of information shown during always-on mode depends on watchface.)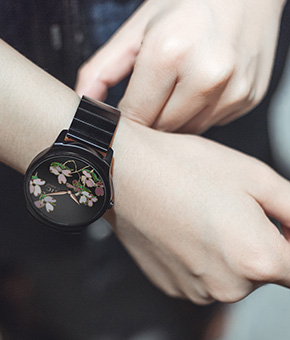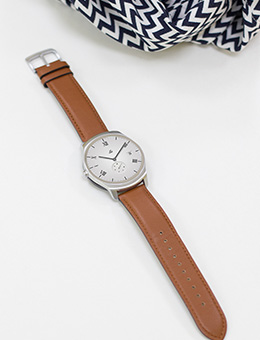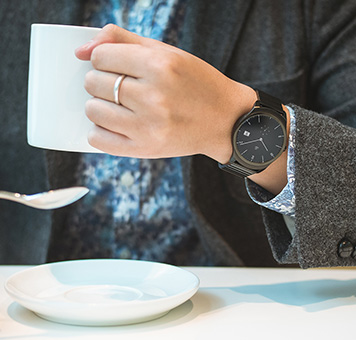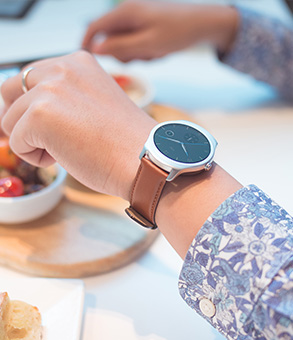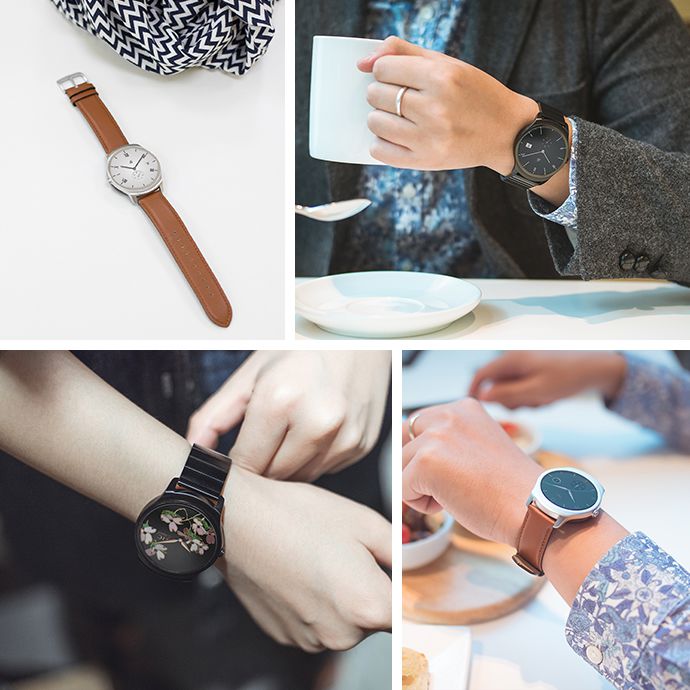 Size:

44mm case. 11.95mm thickness. 20mm band.

Battery life:

300mAh battery. Up to 1.5 days - 2 days of mixed use.

Wireless charging:

Patented fast wireless charging technology. Recharge fully within 80 minutes.

Sensors:

Built-in GPS; Dynamic Heart Rate sensor; Gyrometer; Accelerometer

Water resistant (IP65)

Other hardware highlights:

"Tickle" side strip; linear motor; anti-noise microphone, speakers

Ticwear OS:

Ticwatch's home made OS, with frequent, regular updates based on users' suggestions.

Notifications & Apps:

A full range of stock apps and easy-to-read notification management feature helps you stay on top of your busy day.

Watch faces:

Rich watch face selection, and more to come with updates.

Compatible with Android and iOS phones