Immersion Coffee with the Manual Brewer
Enough for 2 cups of cold brew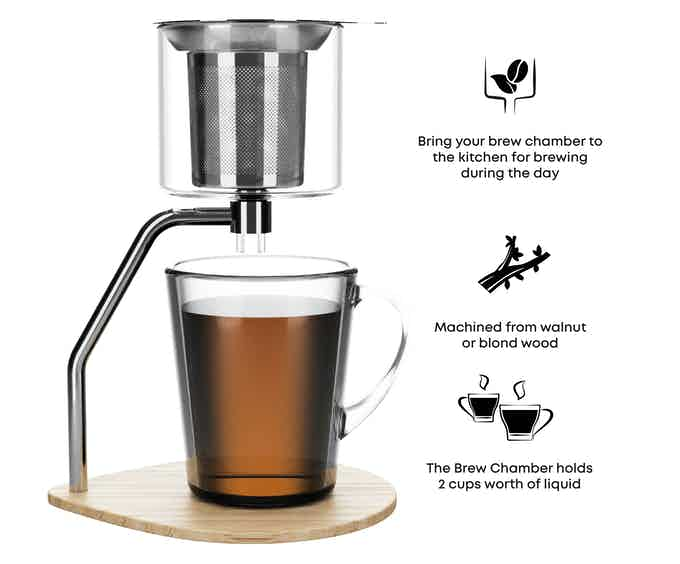 Cold Brew with the Manual Brewer
Coupled with the Brew Stand, the Brew Chamber makes cold brew quick and easy.
Place 1 or 2 servings of ground coffee in the chamber
Top up with cold, filtered water.
Place in the fridge for 10-16 hours
Take out and serve!
a minimalist brewer for your kitchen/h2>
With a simple 3 part design, the brew stand can be dismantled and placed in a drawer for easy storage.
---
Works with the Barisieur Pour Over Set
Enjoyed your morning brew in bed? Bring the pour over funnel to the kitchen for a quick wash- - then place it on the brew stand to make brews throughout the day.
---
The Double Walled Glass Mug
Keep your brew hot when you hit the snooze button. The insulated mugs keep your brew at drinking temperature for 15 minutes longer than with regular mugs.
---