Charge at Max Speed
Charge two high wattage devices at their swiftest speeds, 2X faster than average car chargers.
*Does not support Qualcomm Quick Charge devices.
2 Reversible USB Ports
Plug your cable in either direction.
Smart Car Finder
Whenever you park your car, ZUS will save your car's location automatically.
To find your car, open the ZUS app and be guided back to your car.
Connected Car App Suite
Parking Meter Alert
Set a parking timer to keep an eye on the meter and never pay another ticket again.
Car Battery Health Monitor
Actively monitor your car's battery and get notified when your battery is underperforming.
Family Share
Continuously share your parking location with your spouse or friends. 
Stop sharing at any time.
Mileage Log
Automatic detection. One-swipe classification. Mileage logging has never been easier.
ElegantShine™ Lighting System
ZUS' proprietary ElegantShine™ lighting ­­provides top of the line lighting for enhanced visibility in dark environments.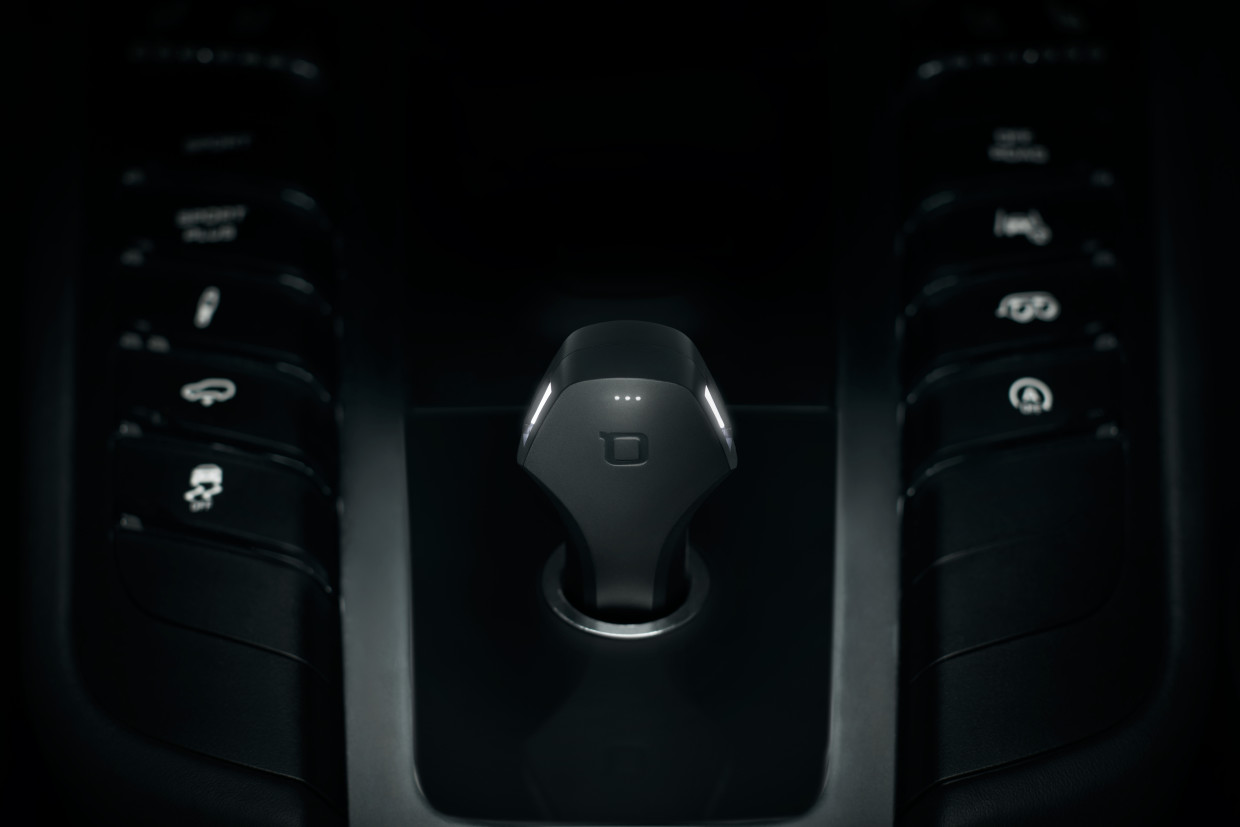 Outdoor-friendly. No Signal Is Needed.
Find your car even when your phone doesn't have reception. We love going out camping, trekking, and being in the outdoors, so we worked hard to make ZUS outdoor-friendly. ZUS can tell if your car is a hundred feet away or a hundred miles away.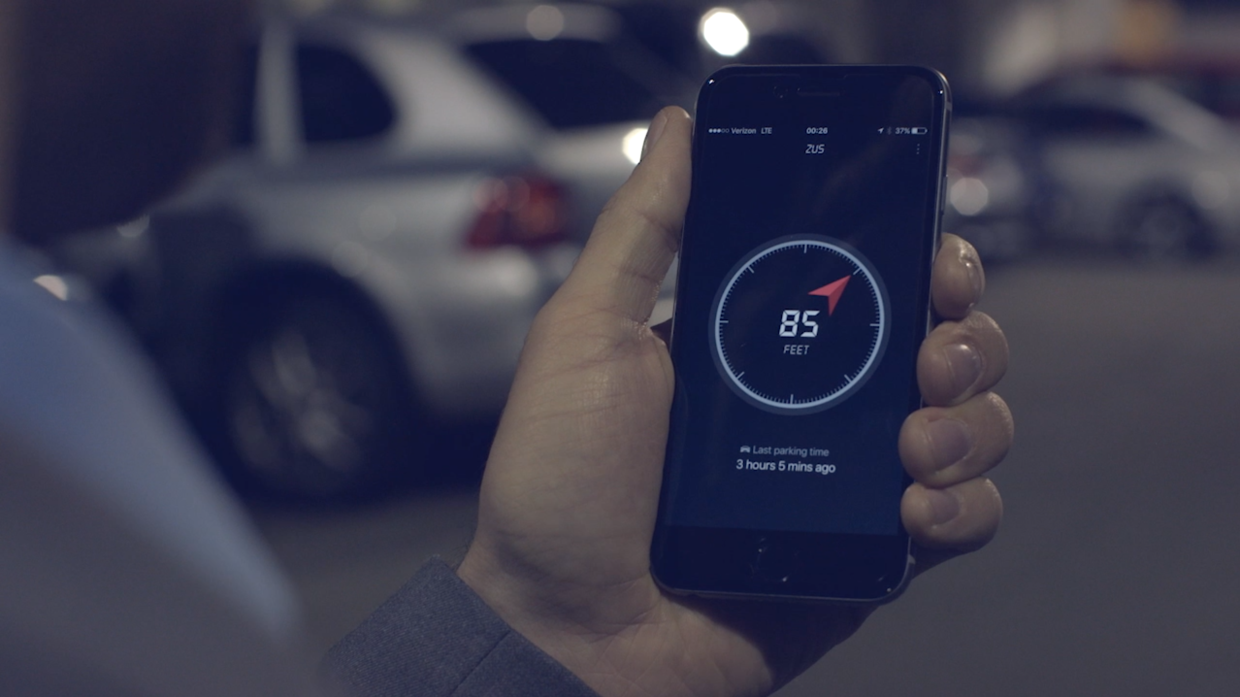 US Military Grade
ZUS is the only car charger to meet US Military MIL-STD-810G High Temperature Standard. It is crafted from the highest grade German Bayer PC/ABS with all metal parts coated in Titanium in order to work under temperatures up to 100°C/212°F.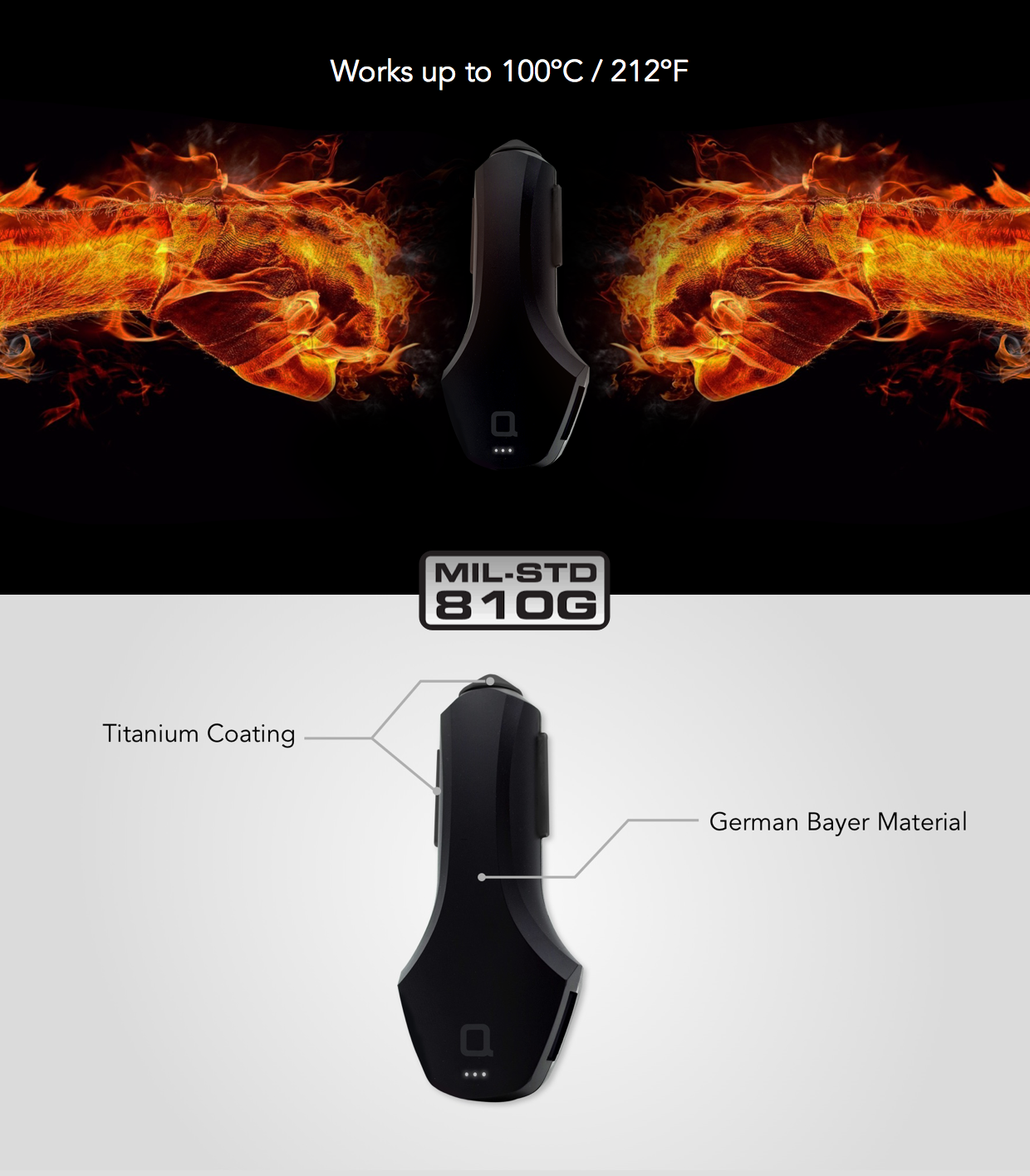 ZUS Cooling System
Less heat results in longer device lifespan. That is why we designed a special cooling system that results in 35% less heat. Check out the testing results below to understand the effectiveness of the cooling system.
Testing method: We tested 3 car chargers. Each charges one iPad at over 2 Amp output. After 38 minutes, we measured the temperature via a thermal temperature meter.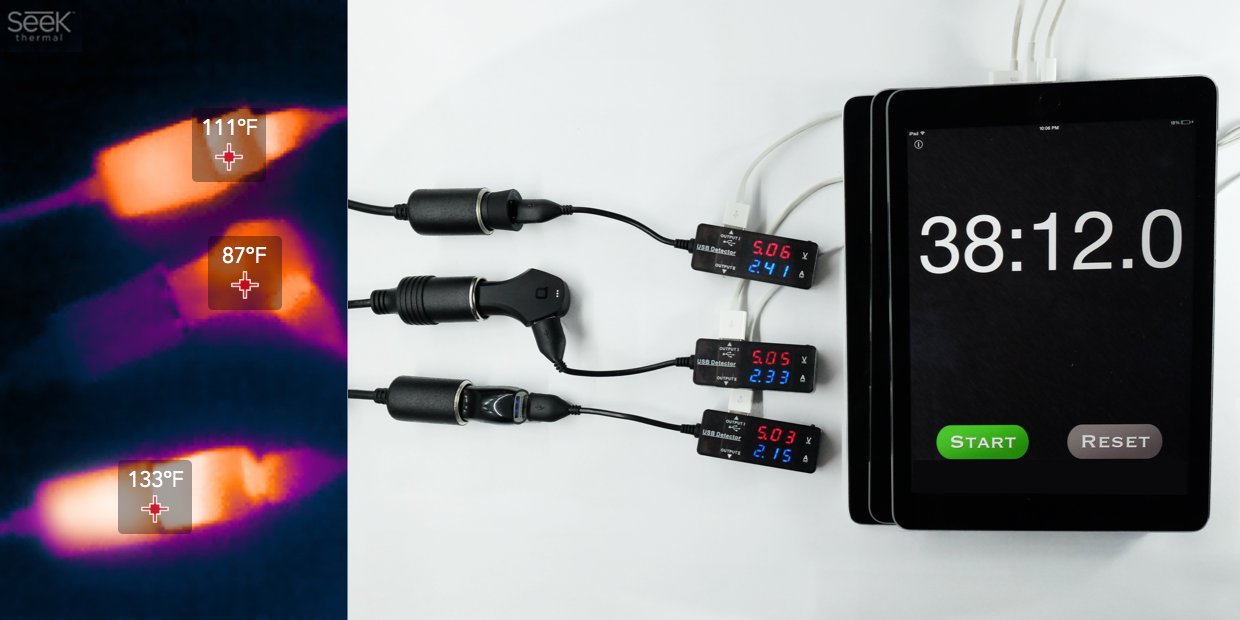 The bottom car charger's temperature went up to 149°F (65°C) after 53 minutes. Imagine the impact of such a high temperature on an electrical device. That's why the ZUS cooling system is able to double ZUS' lifespan when compared to other normal car chargers. 
Product Diagram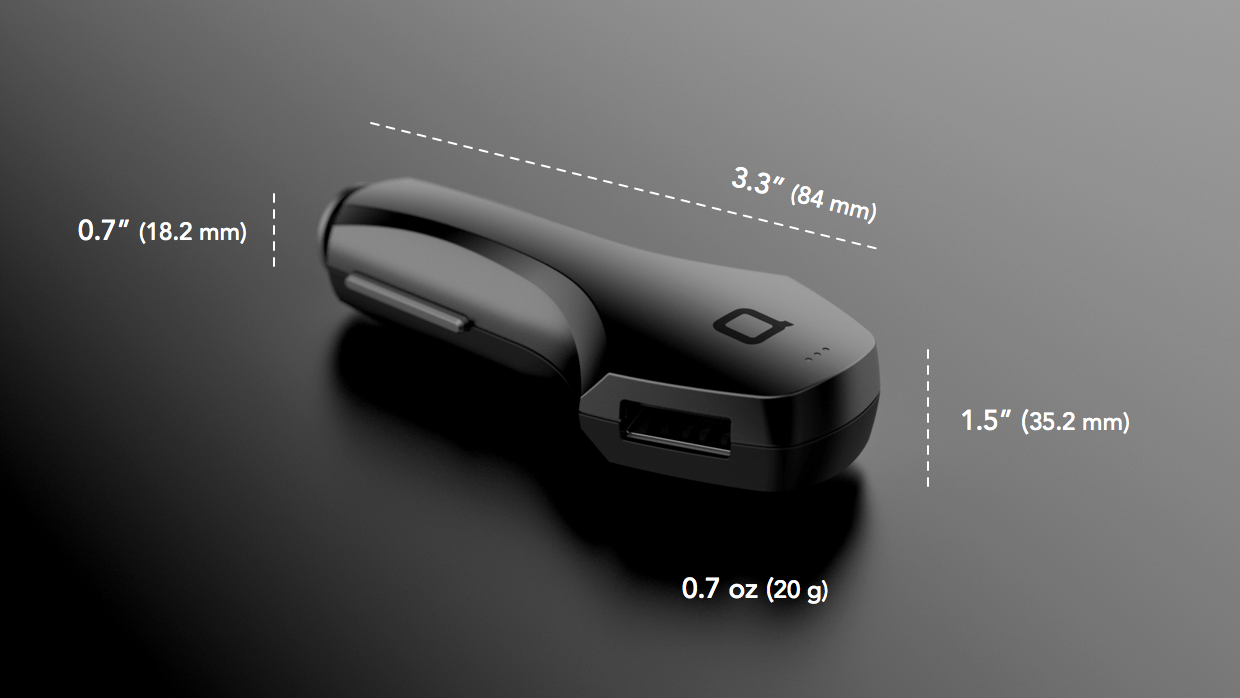 How Zus is different from other car charger:
1) The smart chip inside can detect the condition of your phone/tablet's battery to optimise the power output, which prevent harm on your battery.
2) When you turn off your engine, the chip will ensure that the power has been cut off so it doesn't drain your car battery, we all know how awkward it is when you couldnt start your car engine before your movie date right?
3) You are able to locate your car in a big parking space (like open space parking lot in hypermarket and street parking when you are not familiar with that area)
4) It highly depends on the GPS signal of your parking area, BUT IT DOESN'T MEAN IT'S USELESS, the Zus app will prompt you to take down your whereabout, so you wont leave your parking space without saving its location. Anyway its not hard to look for your car in indoor parking right?
5) Extraordinary design, we are CONFIDENT that this is the only car charger in the market that can fit your luxury car! There is LED light at the USB port so you can easily reach it in dark!
6) Every time when your phone shut down after the battery is out, it would like 5-10 minutes to restart your phone if you are using normal charger, we have personally tested that it only takes 1.5minutes! 1.5 MINUTES to restart your phone (iPhone 6 was used in the experiment)
FAQ
How does ZUS work to find my car?
When you turn off your car's engine, ZUS will communicate automatically to your smartphone via Bluetooth to save your car's location using the phone's built-in GPS. When you're heading back towards your car, just open the ZUS app and follow the red arrow, which shows you both the direction and distance of where your car is located. The app will indicate "Here" when you're within sight of your car.
What kind of phone works with the ZUS app? 
Any smartphone device with iOS 7.1 or newer or Android 4.3 or newer.
What languages does the ZUS app support?
At this time, the app is currently in English and available for download worldwide. 
Can ZUS pair with more than one phone at the same time? 
ZUS can only pair with one phone at a time. You can however disconnect ZUS from your phone to allow someone else to connect to ZUS.
Does ZUS work if there's no power when the car's engine has been turned off?
ZUS' car locator feature only requires that ZUS is plugged into the socket when you park your car. It doesn't matter if there is power or not after ignition is off.
How accurate is ZUS' ability to tell where my car is?
ZUS relies on your phone's location tracking as approximated by using the following information from your phone: GPS, WiFi, cell tower, accelerometer, compass, gyroscope and barometer.  As a result, the accuracy level can vary between phones and where you are at the point of parking such as being indoors or outdoors can influence the accuracy. While it would be amazing to achieve an accuracy level of plus or minus  1 foot, in actual scenario, ZUS gives you an approximation to get you from somewhere far to within sight of your car or to where you can hear your car beep. 
Will ZUS drain my car's battery if it is left plugged in and if I don't drive my car for a long time? 
If ZUS' lights are off after you've turned off the ignition, there will be no battery drain problem. If ZUS' lights are on after the ignition is off, especially when the light is still on after 2 hours or during the whole night, and you're not going to drive the car for more than 3 weeks, we recommend that you unplug ZUS from the socket. 
Does the ZUS app work for a multi-level parking lot, such as an airport parking lot? 
As long as the airport parking lot is uncovered and you remember which floor your car is on, the ZUS app can help you find your car. Because the ZUS app locates your car via your phone's built-in GPS, the ZUS app only works for uncovered parking lots and it can only tell horizontal distance and not vertical distance.
How well does ZUS charge NEXUS 6, MOTO X Pure, and Samsung Note 5? 
Check out the lab testing results here: http://www.nonda.co/blogs/news/54743041-lab-testing-result-for-nexus-6-moto-x-pure-samsung-notes-5