The V-buckle was developed for use in situations where security is important. It opens by tilting the stainless steel flap. The greater the weight bearing against it, the more force is require to open it, which provides extra safety for your everyday sling bag!
Why Decode Tech Sling?
(1) Gadgets have become a daily necessity - cellphone, tablet, laptop, portable battery...
(2) Backpacks are normally big and heavy with lots of empty space that gets wasted. But, more importantly, backpacks are bulky when compared to sling bags.
(3) Sling bags are lightweight and convenient, but most are too small to carry large-size electronics such laptops, tablets, and forget about camera or gaming gear.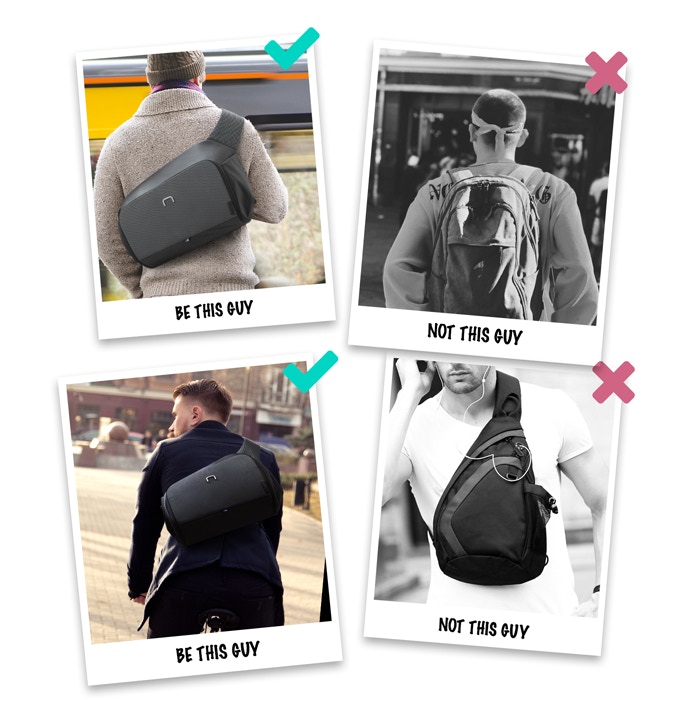 (4) It's 2019! We are in anew era of technology, but the concept of carry-bags and packs has hardly caught up. Now, here comes the solution :
Occasions
Daily commute
Occasional photographing
Travel
Biking bag, art bag
The Decode Tech Sling
Compact and slim, only slightly bigger than the dimensions of a piece of A4 paper with a light weight of 800g
You're thinking that's too small. BUT, it's capable of carrying ALL THESE THINGS
The dedicated laptop compartment is designed to fit and protect MBP 13" and iPad 10" or any of the sizes below
Multiple Divider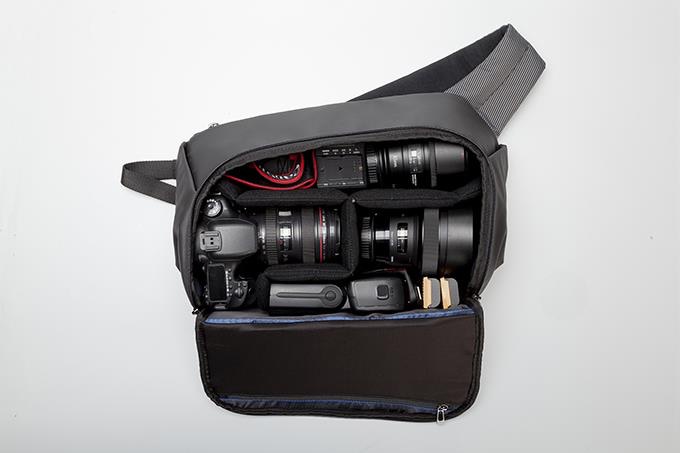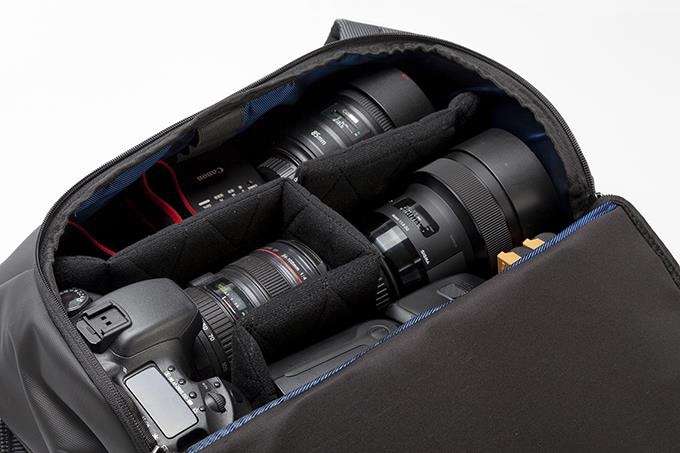 Inherited from the UNO bag line, Decode can unzip and fold into a ridiculous compact size, flatten and be packed. It can fit into your closet and luggage without taking up extra space.
Decode's unique features also allow you to quickly access your camera from the side of the bag as easy as a snap of the fingers.
When heavy loaded, the bag's thoughtful, detachable design enables quick release from your shoulder, so that you do not need to lift your heavy bag over your head.
Decode is equipped with two side pockets for bottle storage.
As well as a lot of other thoughtful features
Main Features
Dual Storage Chambers
Dedicated laptop compartment with waterproof YKK zipper that can fit a 13" MacBook Pro® or any size below and 10" iPad or tablet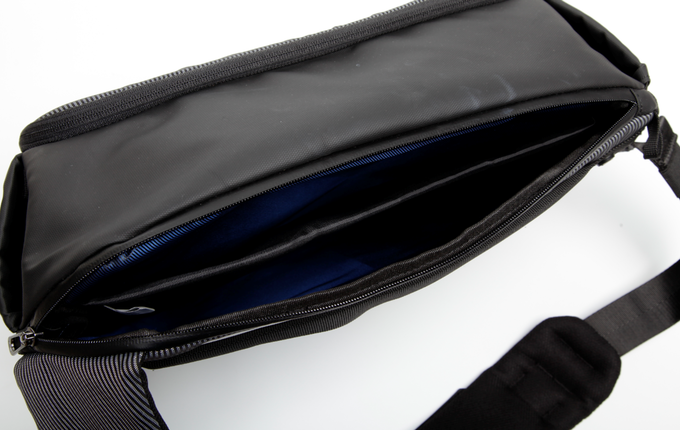 Laptop compartment:15L customizable main storage compartment that can fit SLR, drone, files, clothes etc. Waterproof YKK zipper protect your electronic kits from bad rains or any other damp climates.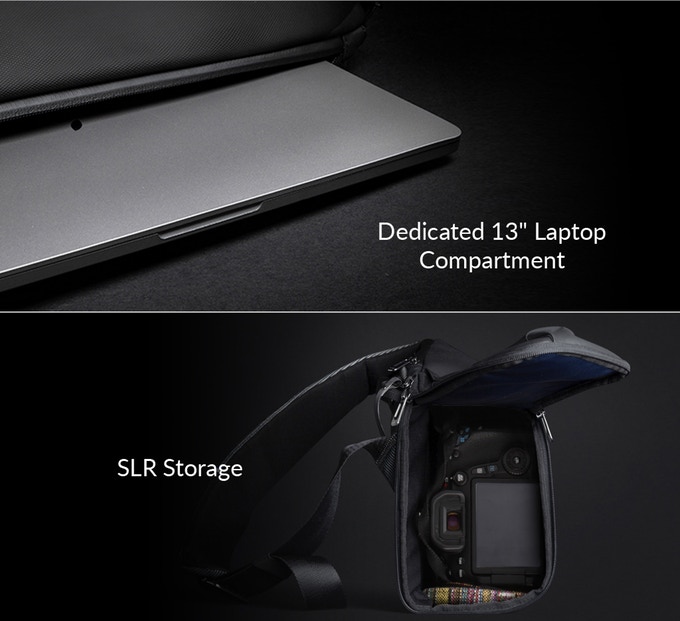 First convertible sling bag with 15L capacity and customizable storage space
Flexible uni-body design that allows customers to unzip and roll it up to a much more compact size
Ergonomic Shoulder Strap
Comfortable
Detachable mechanism for easy release
Built-in quick access pocket for cards and earphones
Built-in sternum strap for biking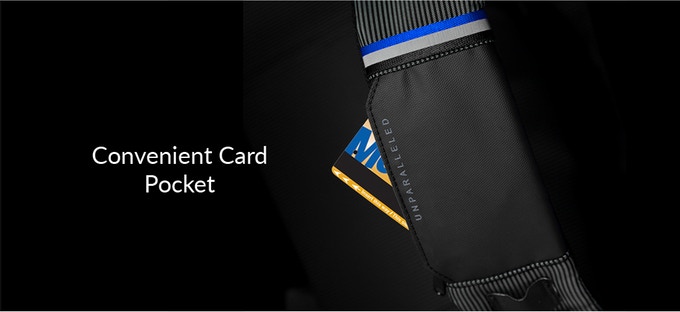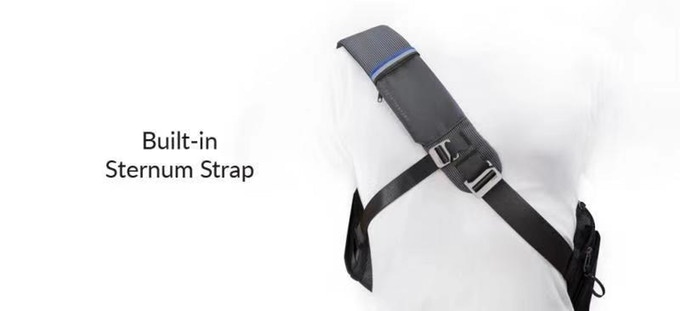 Other Features
Expandable side pockets
Scratch proof interior lining (for better protection of SLR and lenses)
Soft padded handle (for ease and comfort of hand-carrying)
DuPont Hypalon zipper pull with lockable mechanism (anti-unzipping, anti-theft)
Premium Materials
YKK waterproof zipper and YKK RC zipper
Water-repellent eco-polyester
Waterproof coated polyester
Mirror grade plated hardware
DuPont Hypalon zipper pull with lockable mechanism
Scratchproof interior velvet linings
Flexible shock-absorption divider

Our Previous Design
From UNO to URBANATURE, we never stop exploring viable solutions for people ages 18 to 35. UNO is the first uni-body and customized backpack in the world. With more interactive and precise consumers, we are passionate about smart solutions for everyday carrying bags and are devoted to offering customizable, convertible, interchangeable and versatile carrying systems that allow users to take full-control of the style, capacity and functionality of a bag for many different occasions. We owe a great deal of our success to NIID's wonderful supporters, whose generous feedback has helped us to improve NIID's design. WE make these brilliant bags!