mifold- the most advanced, compact, and portable booster seat ever invented.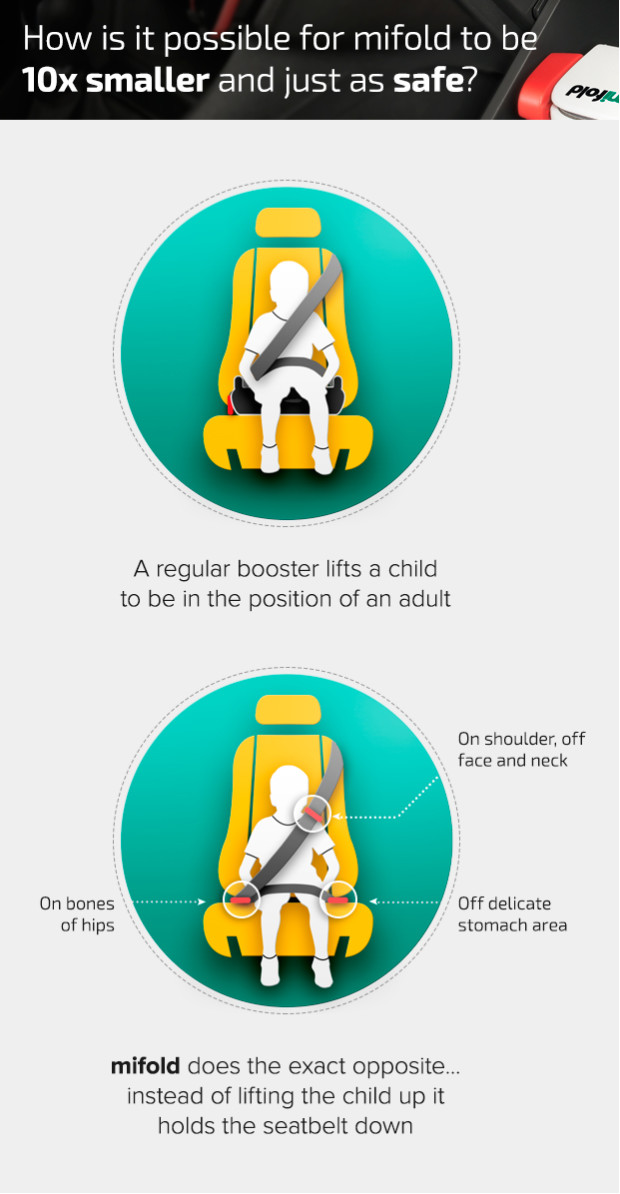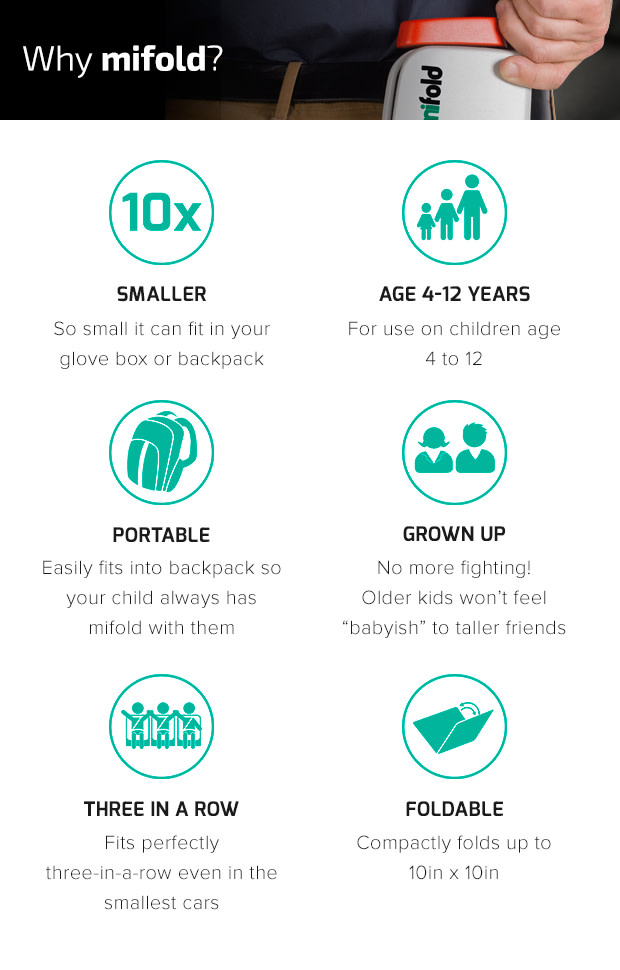 6 gorgeous, practical colors


WHAT ARE THE LEGAL STANDARDS FOR CHILD RESTRAINT SYSTEMS?
The mifold Grab-and-Go booster seat is designed to conform to the most universally accepted global car booster seat regulations, specifically:
European Union ECE R44/04; FMVSS 213 in the United States, and the RSSR regulations in Canada. Carfoldio Ltd., (the Company that manufactures mifold) has conducted comprehensive test programs in test facilities certified for each of these standards to confirm compliance with each of these regulations.
Carfoldio is dedicated to providing high quality products utilizing premium raw materials and detailed quality assurance procedures. We perform rigid quality control testing both internally and we test the final product at testing facilities certified for each of the regulations to verify initial and on-going compliance. Carfoldio. is committed to providing our customers with a mifold Grab-and-Go booster seat that is high quality, functional, and portable that meets the needs of active families.
Based on our comprehensive testing of the product, Carfoldio. has verified and can certify that testing of mifold has been completed successfully with all tests yielding results that either meet or exceed the requirements of the applicable regulation FMVSS 213.