Furbo Dog Camera
A smart dog camera that lets you see, talk, and even toss a treat to your dog!
Keep close with your furry loved ones, no matter where you are.
Never Miss a Moment
Ever wonder what they're up to when you're away? Whether you're across town or halfway around the world, check in on your furry loved one from anywhere. With night vision, you can be with your dog no matter how late you get out of work!
Have Fun With Your Dog
Play with your dog by tossing a treat with a simple swipe on your phone! Furbo is uniquely designed to launch your pup's favorite treats into the air, making it more fun for your dog to chase after. Your dog will no longer feels lonely and boring at home!
Calm Them & Let Them Know Everything is OK
Furbo has a built-in micophone and speaker, so you can hear what's going on and talk back using the Furbo app. Furbo also senses when your dog is barking and immediately sends an alert to your phone.
Features

See what's under the hood!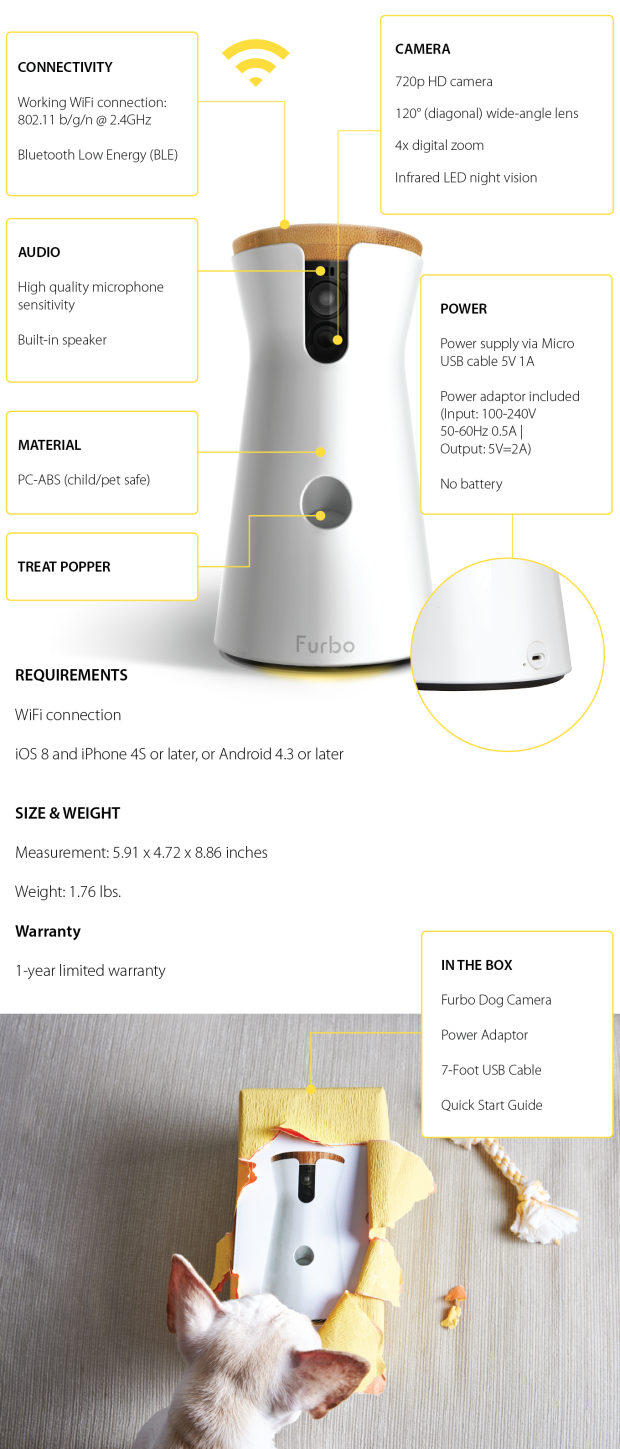 Warranty
1-year limited warranty (Warranty coverage)
Play and have fun with your dog while you're away!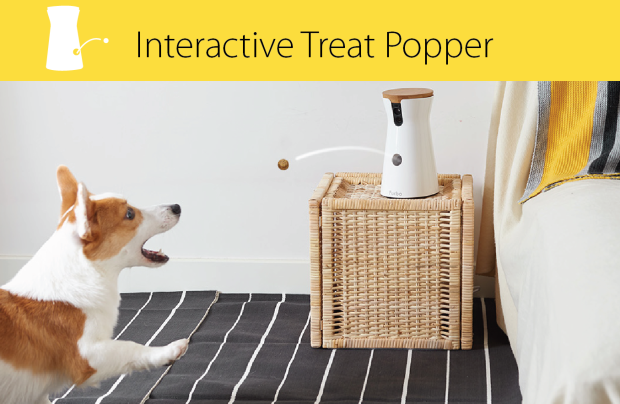 It's trick time, let's have some fun with treats!
Using the Furbo app on your smart device, you can trigger Furbo to 'pop' treats remotely. 
The accompanying sounds, lights and speaker alert your dog that a delicious treat is on the way.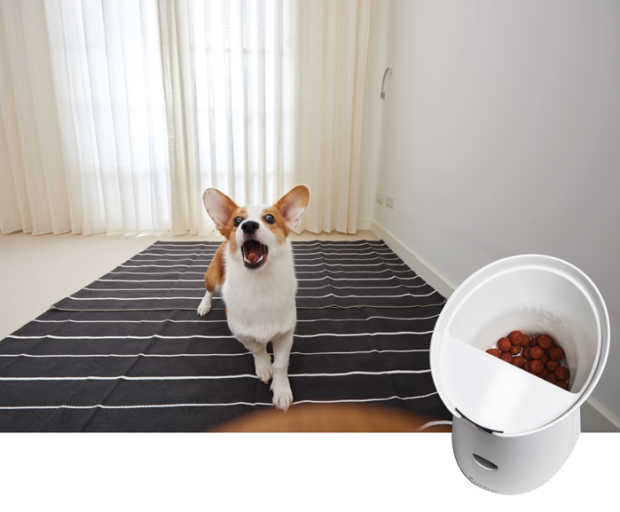 Unlike other devices that silently drop a treat to the floor, Furbo pops the treat across the room to let you and your dog play fetch remotely. 
Designed to accompany a variety of treats and to be incredibly simple to use, you'll instantly feel closer than ever to your dog while you're away from home.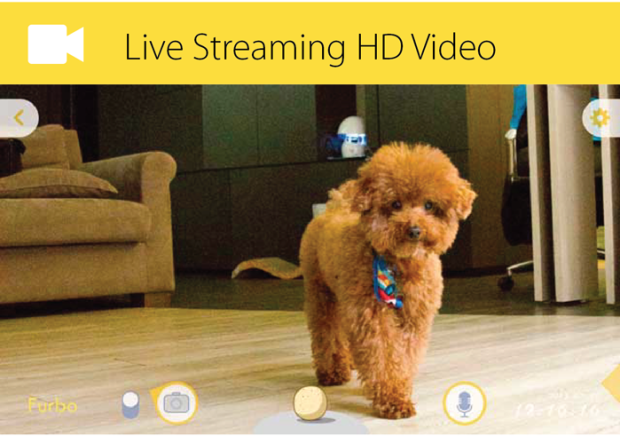 Check in anywhere, anytime to see your furry loved one. 
Furbo provides real-time audio and video streaming (and recording) in crisp 720p HD over a super-wide 120° angle lens so no matter where you place Furbo in your home - you'll be able to see your dog at all times!

Calm them while you're away and let them know everything is okay.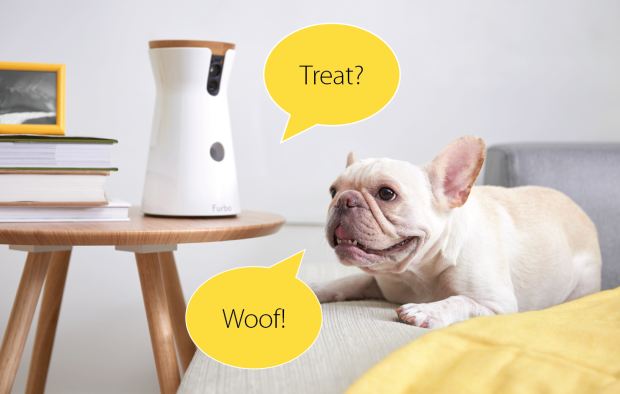 Verbally communicate with your dog.
Give them that extra sense of comfort when you're away. 
Whether you want to call for them or calm them, hearing your voice when you're away from home can make all the difference for some dogs!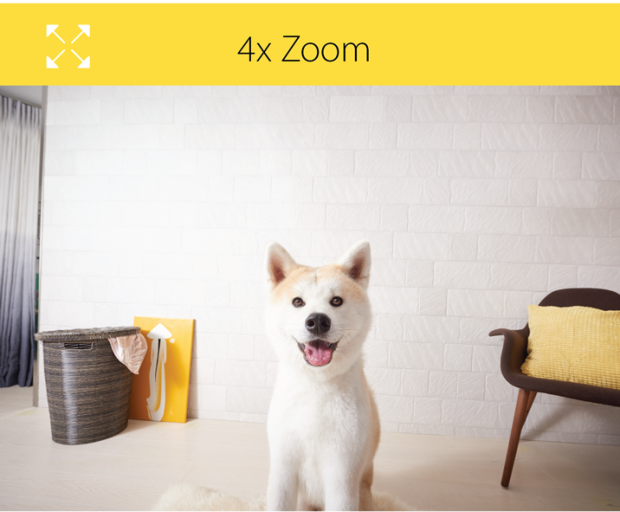 See what they are up to across the room.
To get an even closer glimpse of your little puppy, you can simply stretch the screen on your smart device for a 4x zoomed-in view!

Worried about your dog when you're working late? 
Furbo has a built-in infrared LED filter that lets you see an incredibly clear view despite low-light conditions.

Reinforce good habits or reprimand bad ones - as they happen.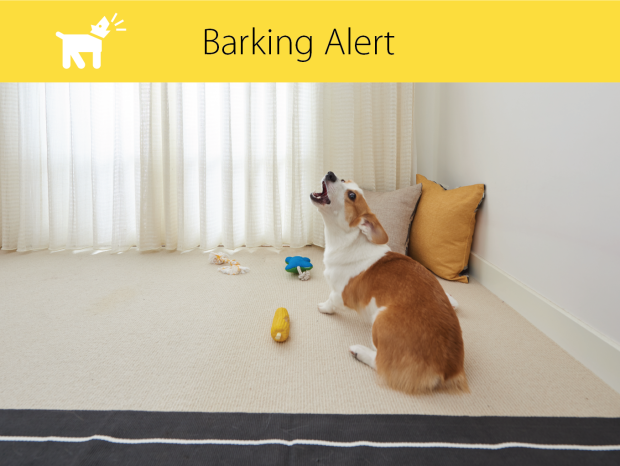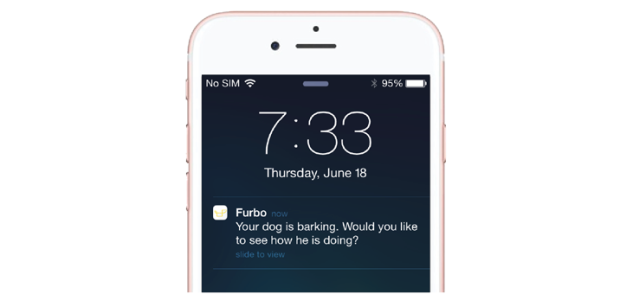 Being away doesn't mean you can't be there when something upsets them.
Furbo's built-in microphone senses barking and immediately sends an alert to your phone. 
To give you the most accurate alerts possible, Furbo is designed to calibrate the natural audio of your home environment in order to ignore background noise. 

Dogs in particular both see and hear in very specific wavelengths. 
After consulting with many professional dog trainers and researchers, we designed Furbo to be conducive to a dog's natural environment. 
For example, when Furbo is ready to launch a treat, the popper will light up in a cool blue hue that stimulates the optical receptors in canines. 
It will also trigger a light audible clicking noise that is akin to a professional trainer's clicking devices. This helps train your dog to know exactly when Furbo is active and you're ready to interact remotely.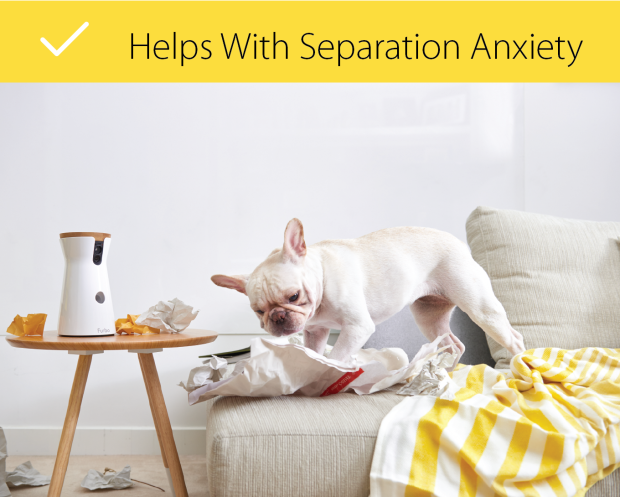 Keep your pup happy and entertained while they're home alone so you can avoid the little headaches caused by separation and missing their best friend!

Who knows, go ahead an share...your dog could be the next viral internet sensation!

Using the Furbo app, you can instantly capture pictures and videos of your pups that can be saved directly to your smart device or shared through social networks.
Whether you want to capture one of many cute moments or capture the evidence of some bad dog behavior - you'll never have to miss an important moment again.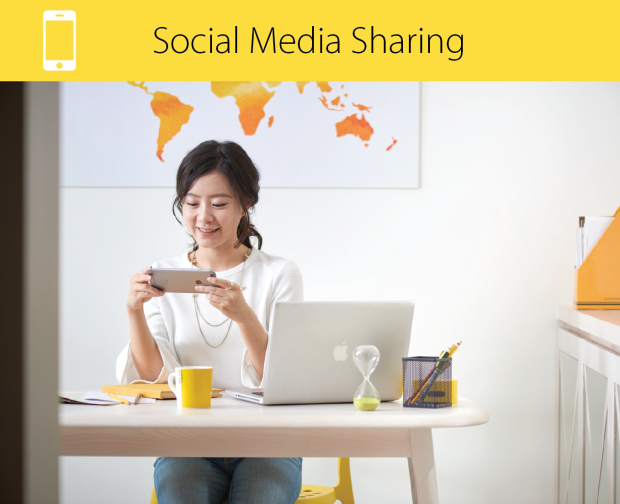 As our global community of Furbo users continues to grow, you can easily share the cutest and most heartfelt moments in your dog's life with other animal lovers. 
Whether it's on Instagram, Facebook, Twitter, or another platform, Furbo will provide hours of hilarious, touching, and entertaining content for everyone to enjoy.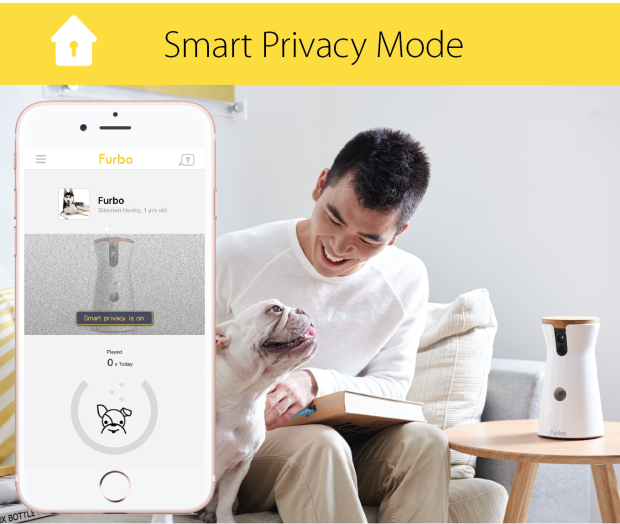 While Furbo is the best tech-companion on the market, you can rest assured knowing that we've taken your comfort into mind as well. 
With the touch of a button on the Furbo app, you can easily set Furbo to shut off as soon as you walk in the door or when your smart device is in close proximity to home. 

Using industrial-strength 3M adhesives, Furbo will stay grounded to whatever surface you place it on though most Furbo users prefer to place it on a counter-top surface or next to their home entertainment center. 
Whether you have a larger dog or a scrappy puppy, Furbo's natural bamboo wooden cover sits perfectly flush at the top of Furbo to make sure your smart pup can't get their paws on all the treats.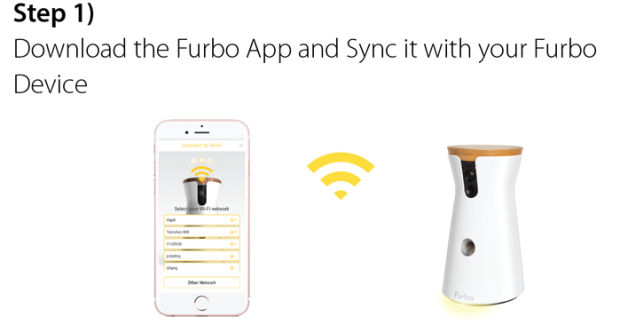 Furbo is ready to go and guaranteed to ship!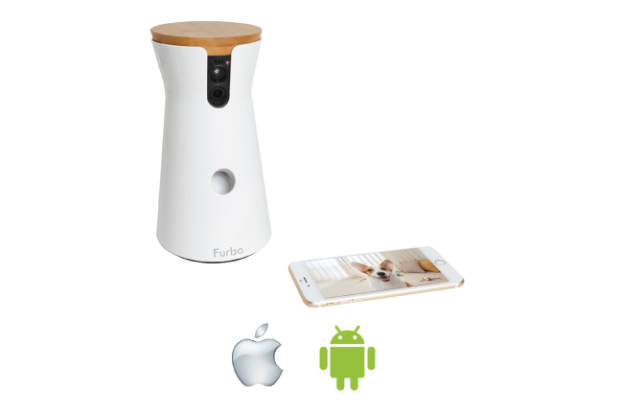 We've already beta tested over 1000 users and are ready for full-scale production. 
The Furbo App is already available as a free download on the App Store & Google Play so you can download it right now. As soon as your device arrives, you'll be ready to go in minutes!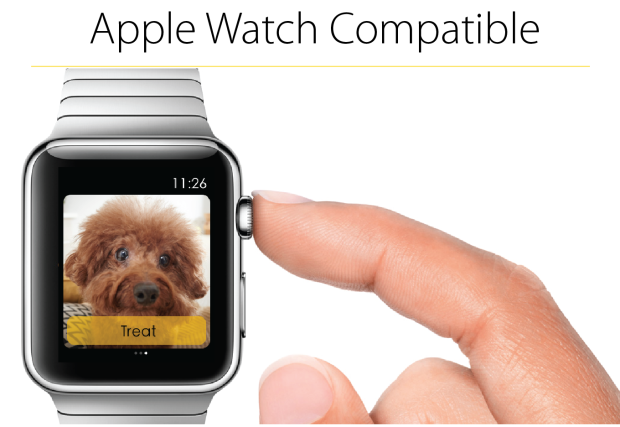 Not only does Furbo work perfectly on your smart phone and tablet (iOS + Android) - it also works on your Apple Watch to make checking on your furry friend as easy and hassle-free as possible. 
With a flick on the wrist, you can pop your dog's favorite treats at any time!