Auto Cutoff, 2x Speed Up, Smart LED, Super Durable Cable. Your Solution to Overnight Charging.
*Does not support fast charging for One Plus 5, Huawei Mate 10 / P20, MOTO Z Force, Oppo and Vivo phones.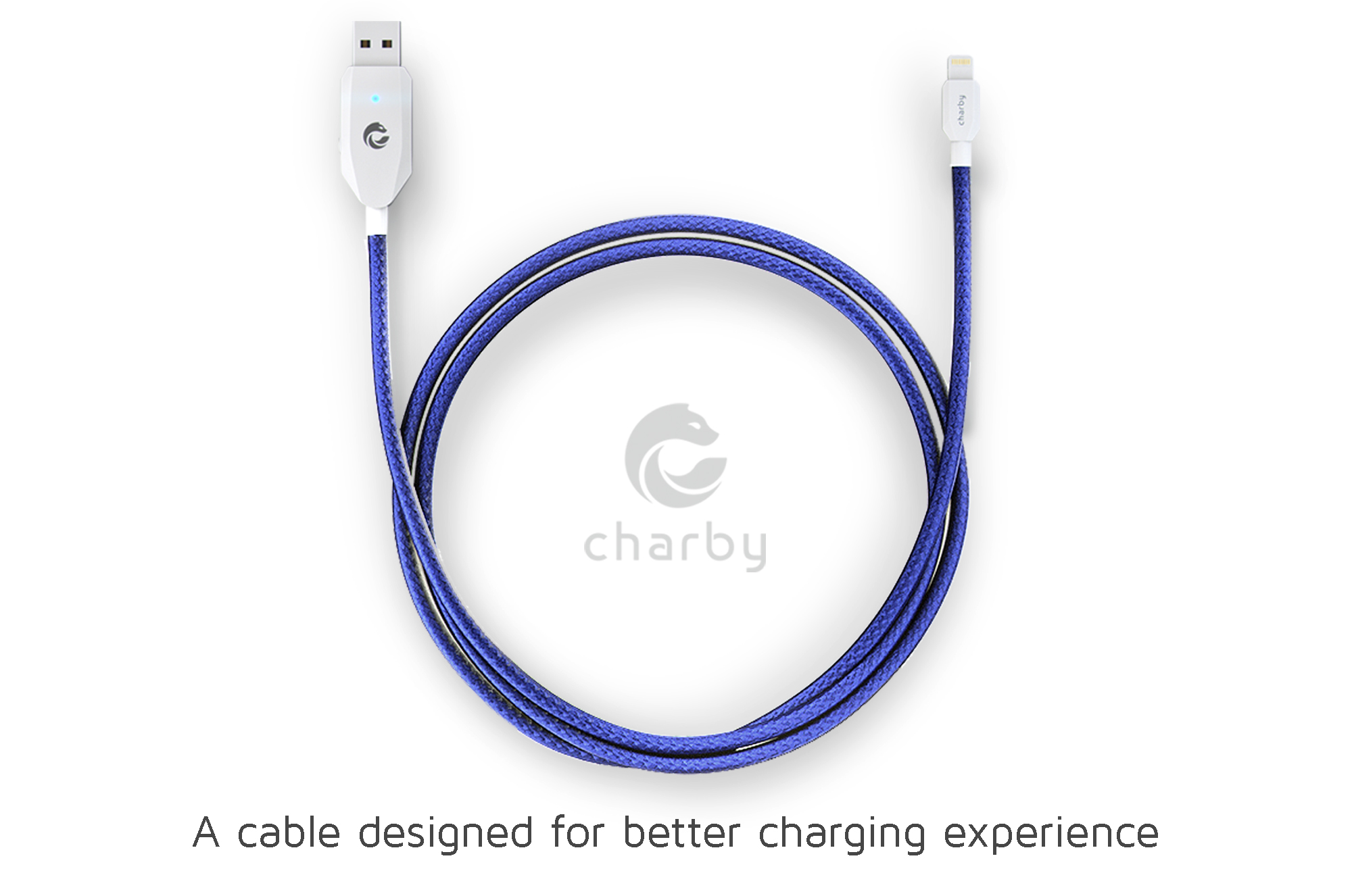 To make sure you'll never have to experience these problems again.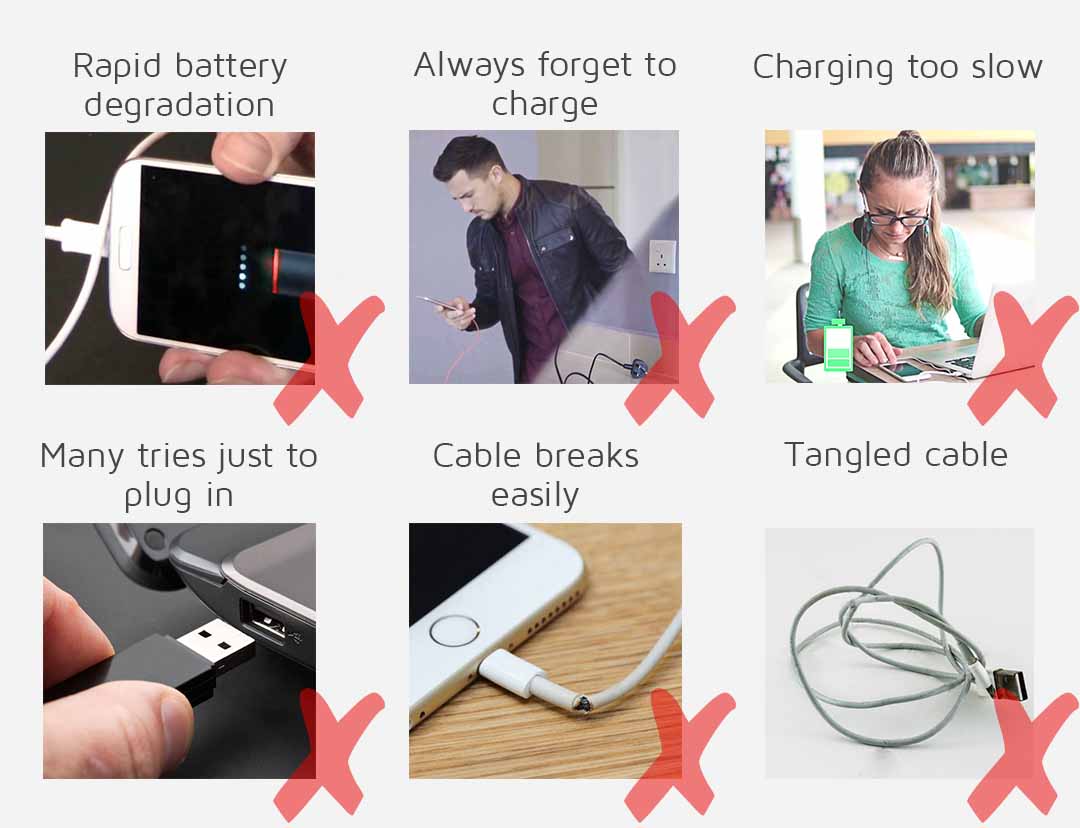 Whether it is prolonging battery life, charging faster to save your time or makes charging your smartphone more convenient - Charby Sense has it all covered. Not to mention, it'll also save your money from frequently replacing fragile cables.
We combine the best material to give you the best quality that you deserve.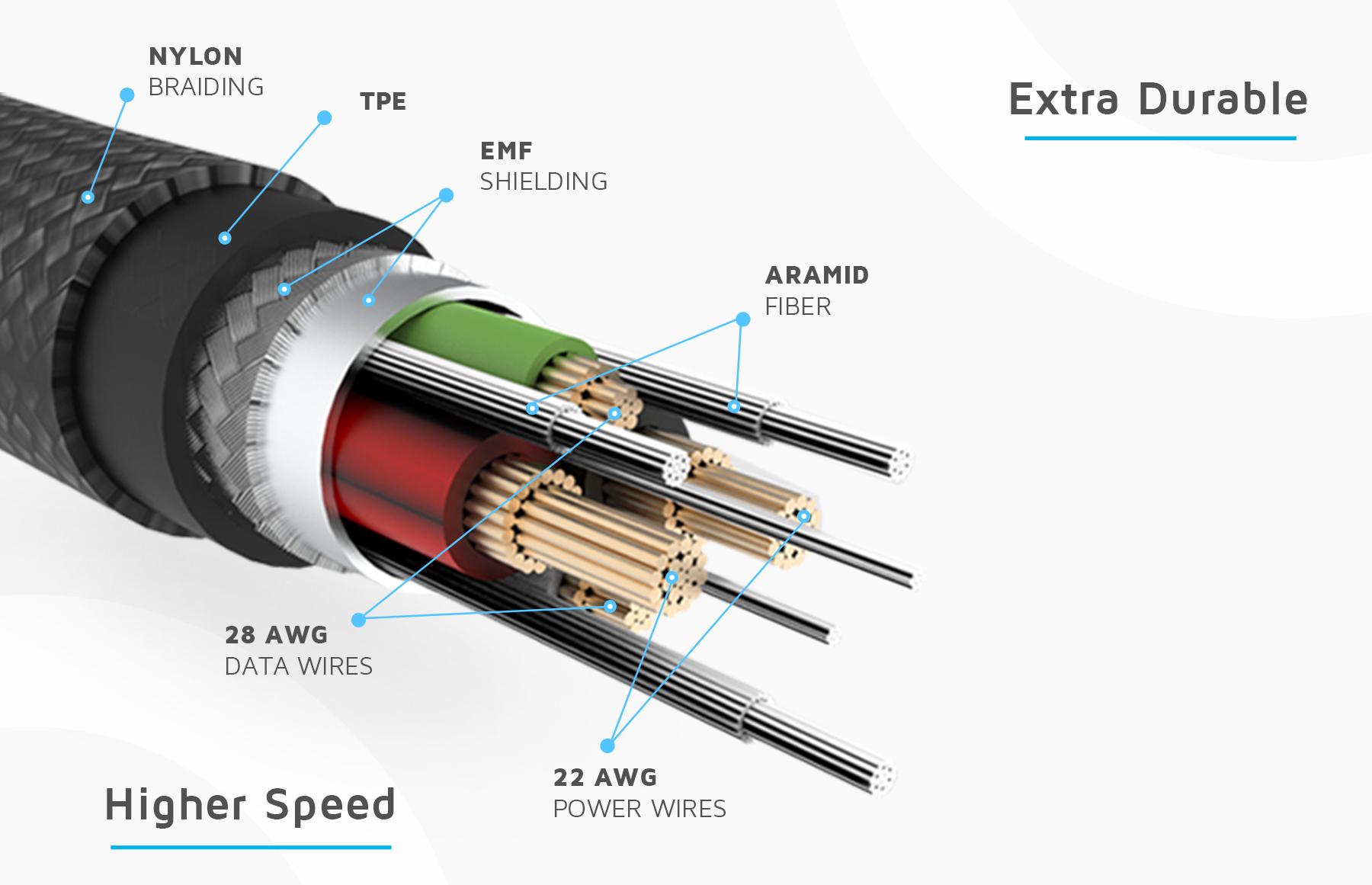 Integrated with sophisticated technology - Charby Sense has current sensing ability which allows it to cut off charging automatically, detect charging speed, and also boosts charging from laptop USB port.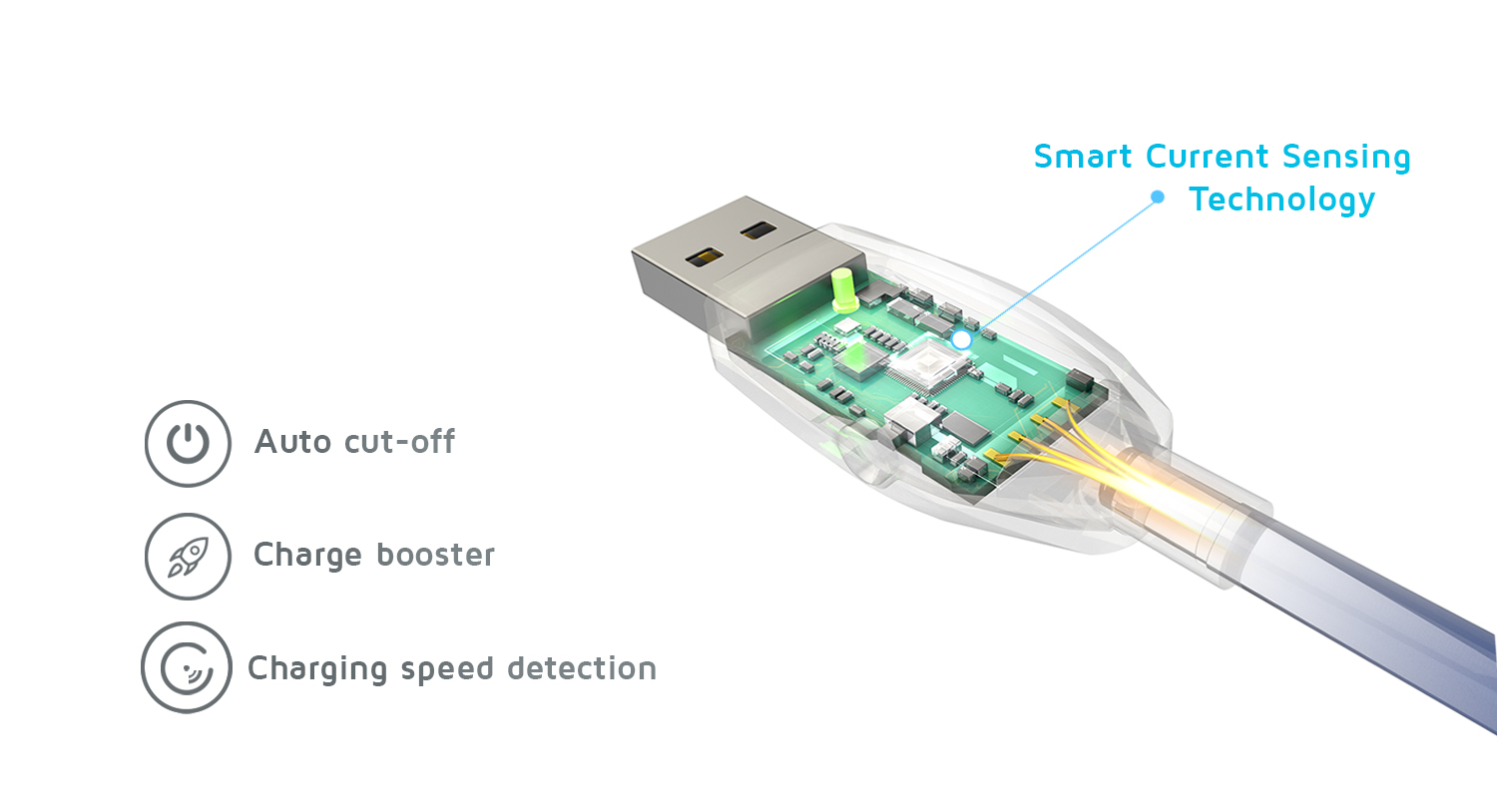 Charby Sense prolongs your battery life by helping you to stop charging completely when your device is fully charged, so it won't be kept at its max capacity for a longer time than it needs which puts stress on the battery.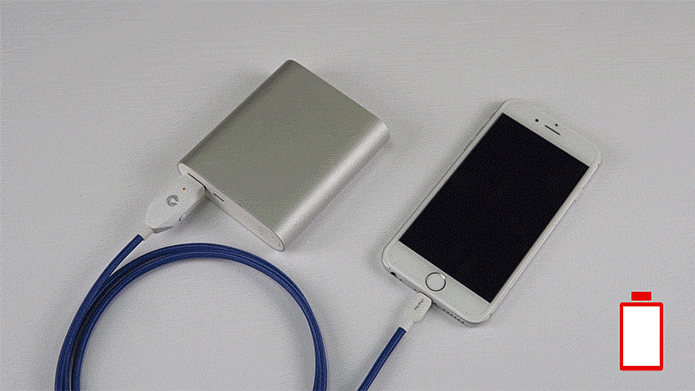 As we charge our devices overnight, we are decreasing its lifespan at the same time.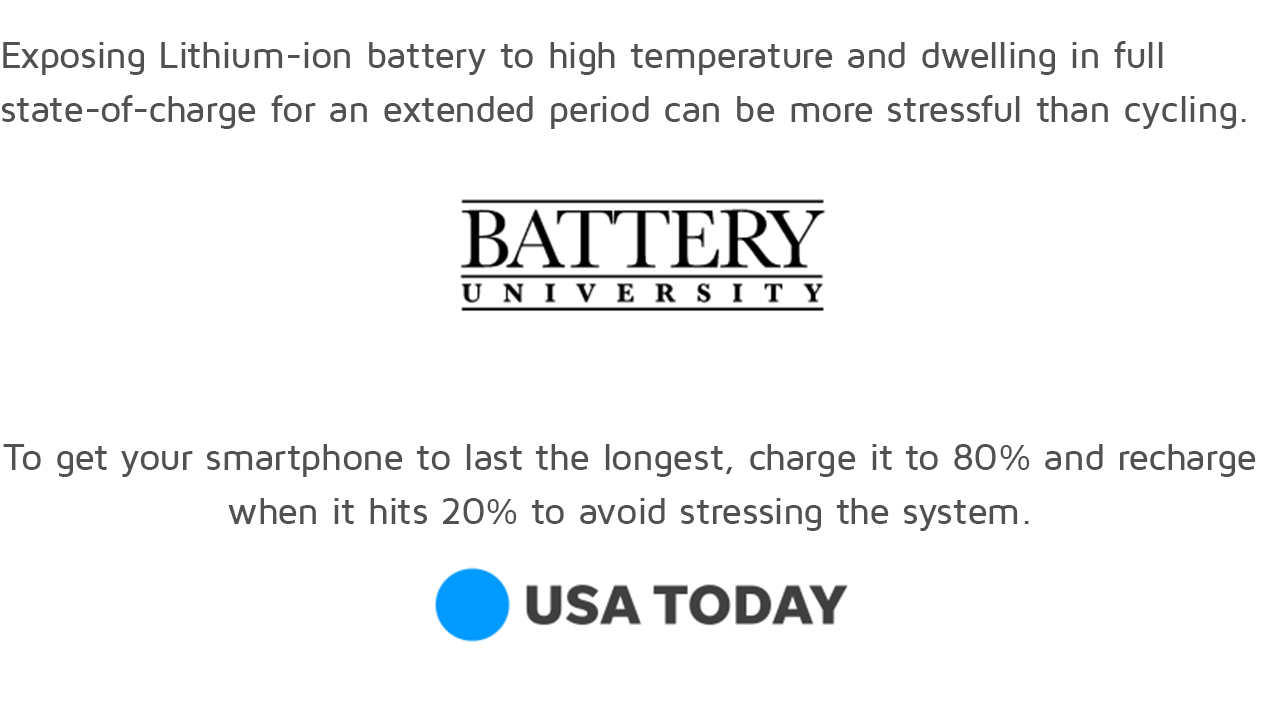 That is why we invented Charby Sense, to allow you to charge overnight without compromising your battery life.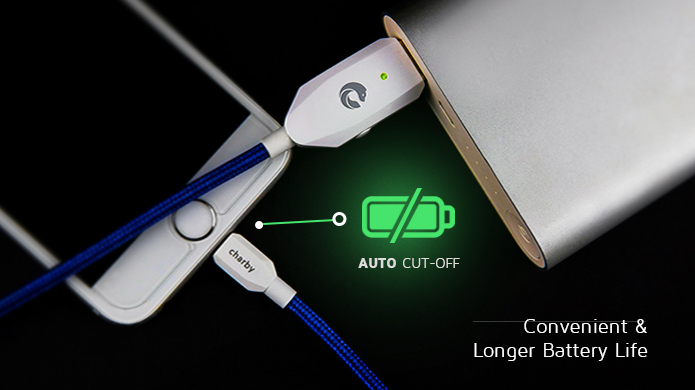 We know your time is precious, that is why Charby Sense is integrated with smart charging to ensure you a faster charging speed in every scenario.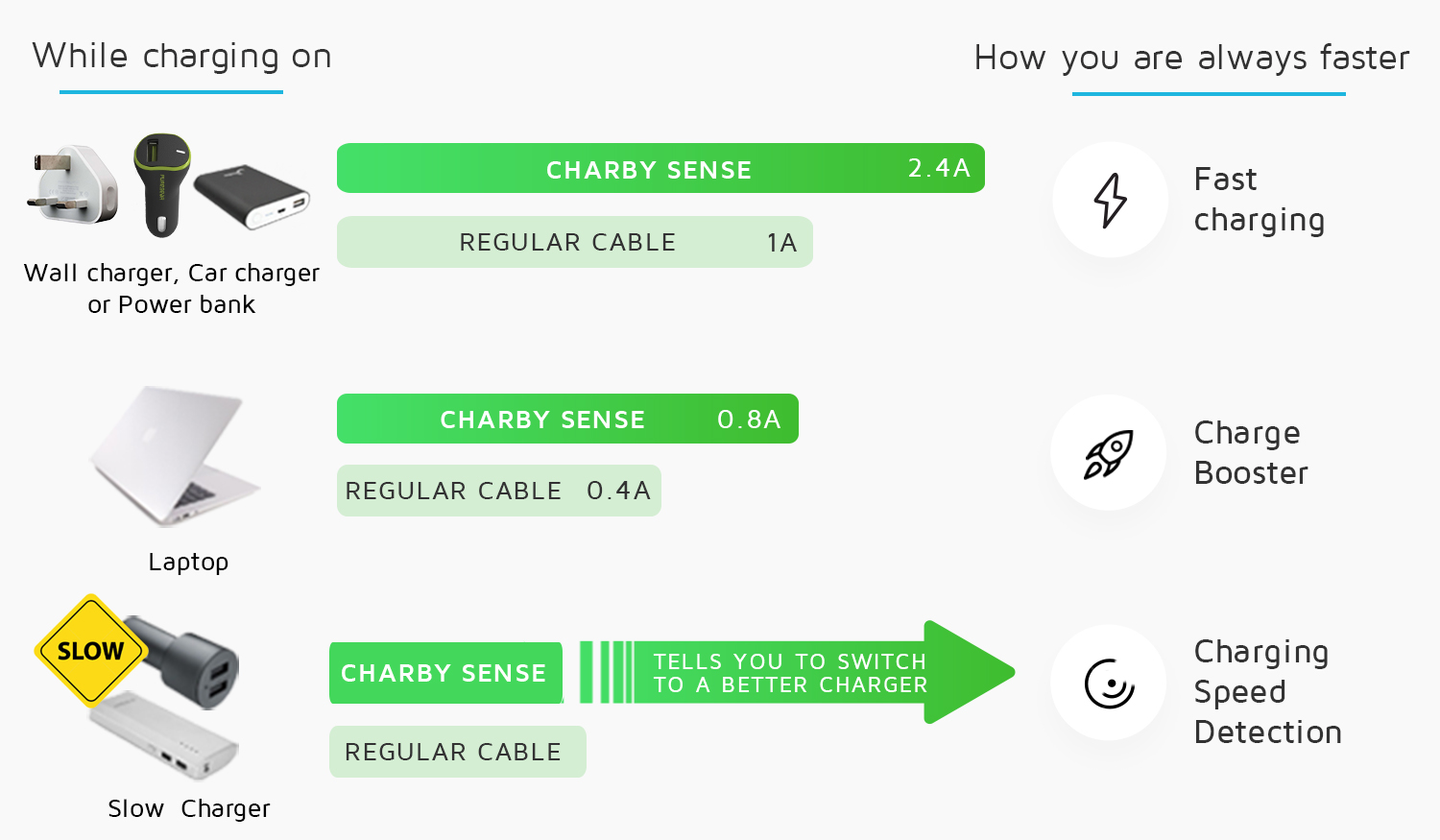 Charby Sense allows you to spend less time charging and more time using your device.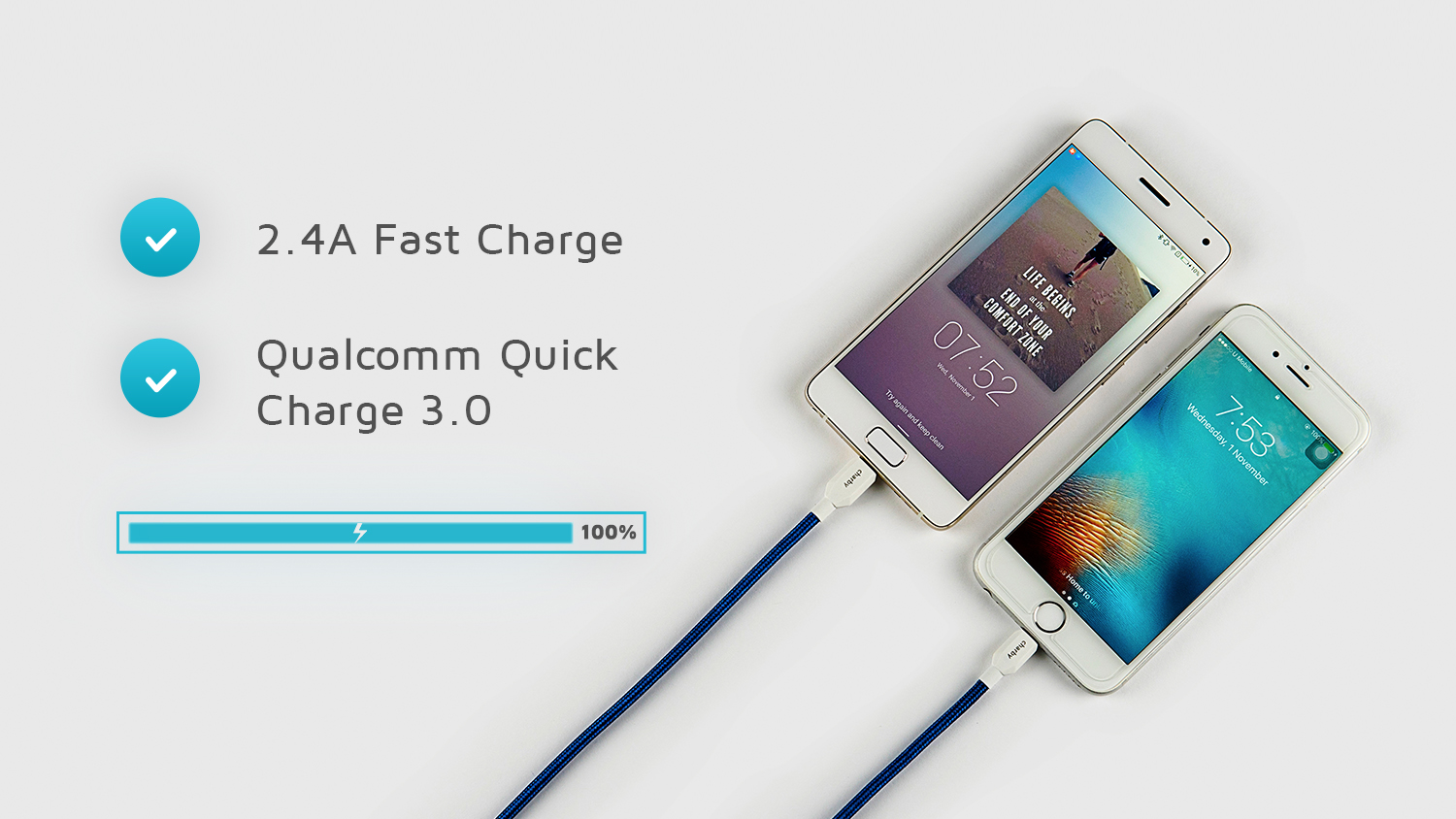 Takes forever to charge on your laptop? Just press the button to enter CHARGE BOOSTER mode which disables data transfer and instantly charges 2x faster.

Often find yourself forgetting to charge your phone.
The LED lights up when you plug in, so you will know whether the power source is connected.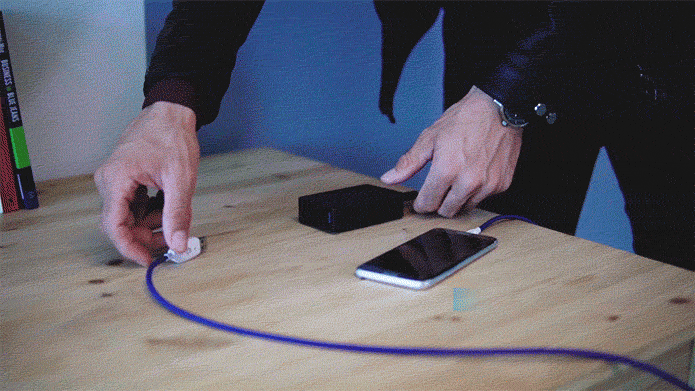 With Smart LED indicator, never find yourself forgetting to plug in your charger or unknowingly charging with a slow charger again.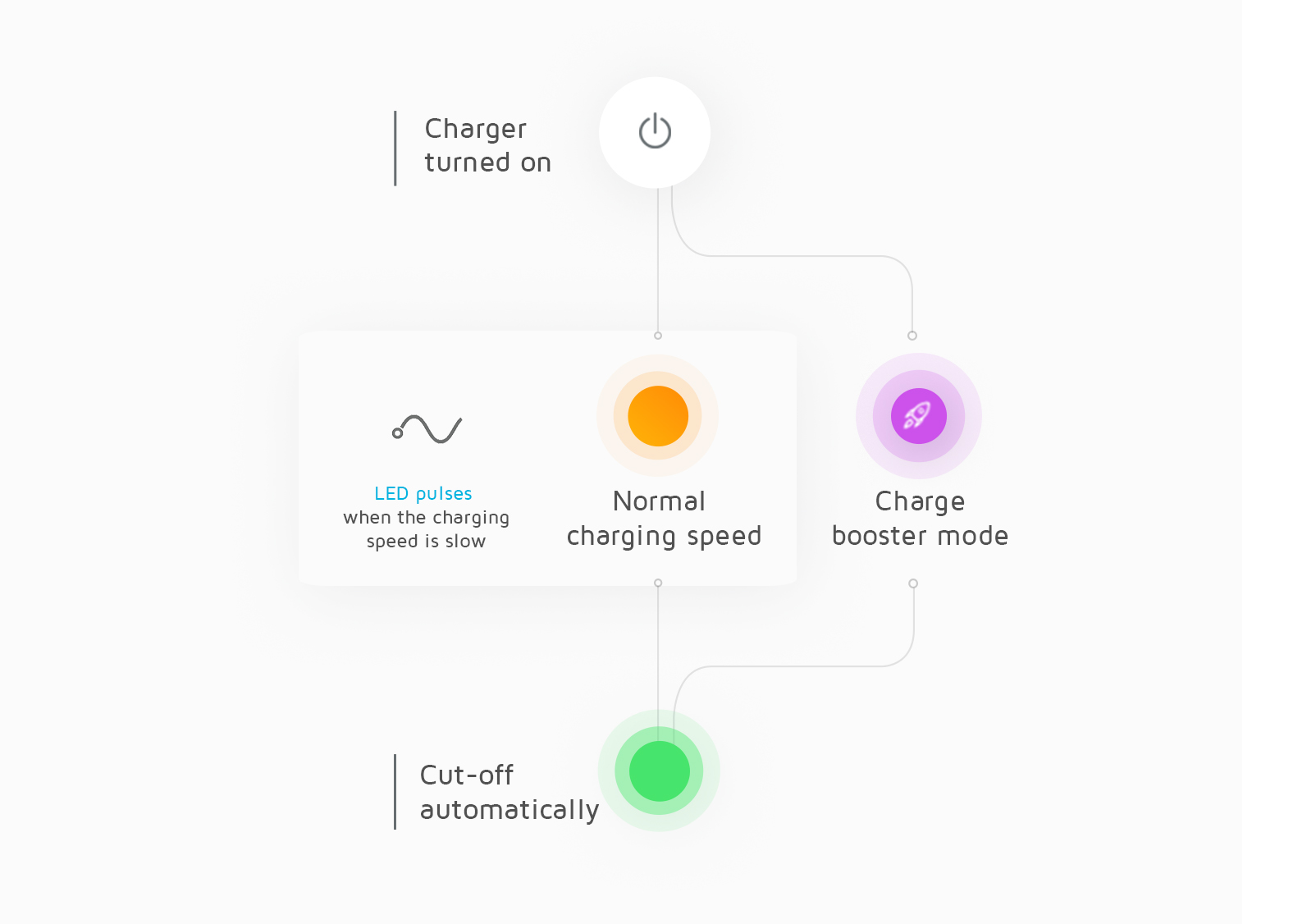 Reinforced with Aramid fiber, Charby Sense is so strong, it can even support your own weight!??
Charby Sense has been tested in lab to be able to bend for over 15,000 times, which is up to 3x more than any regular cables.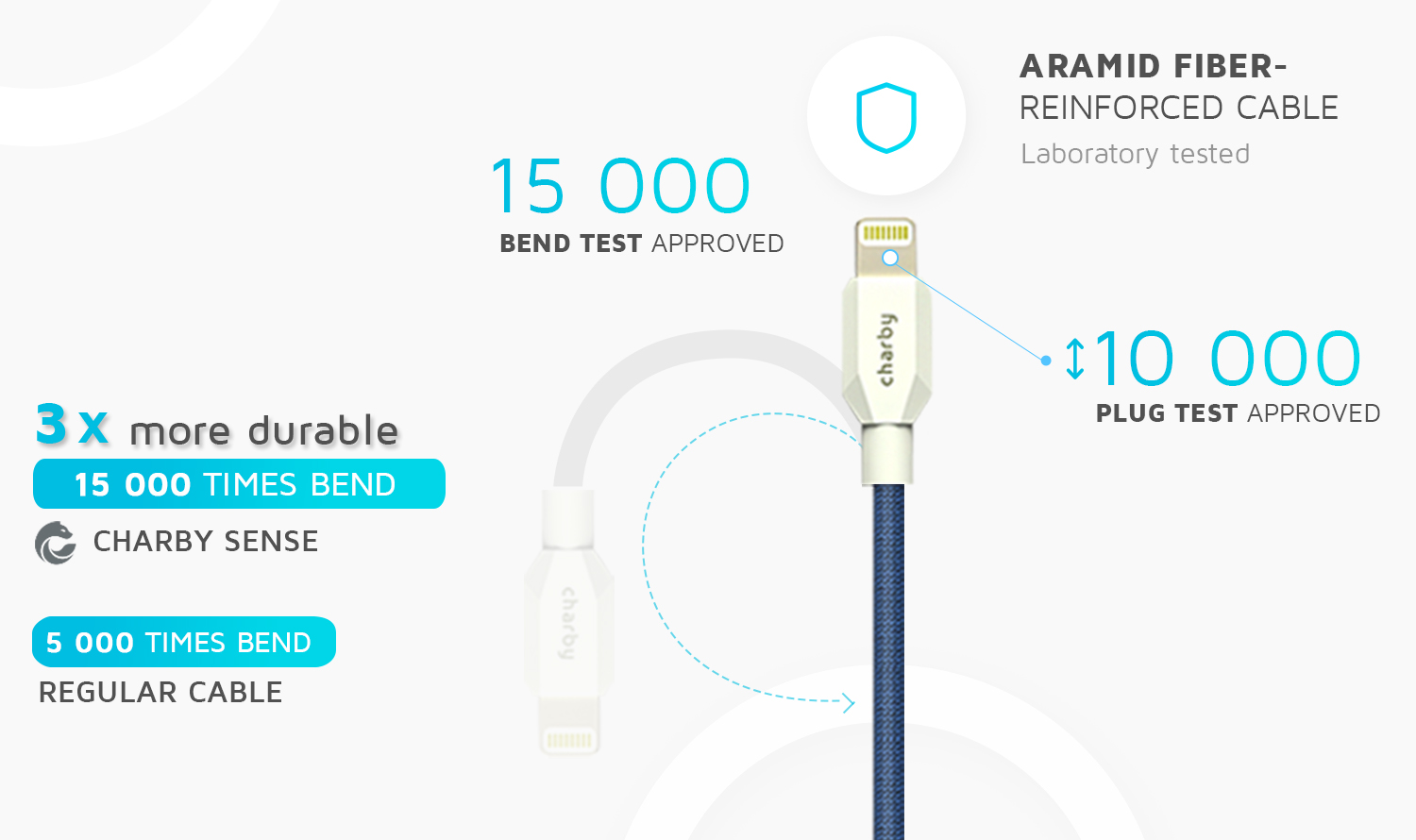 Charby Sense is 4 ft./1.2m long as we tested it to be the perfect length for most situation. Now you can use your phone comfortably while charging. No more awkward & tiring position.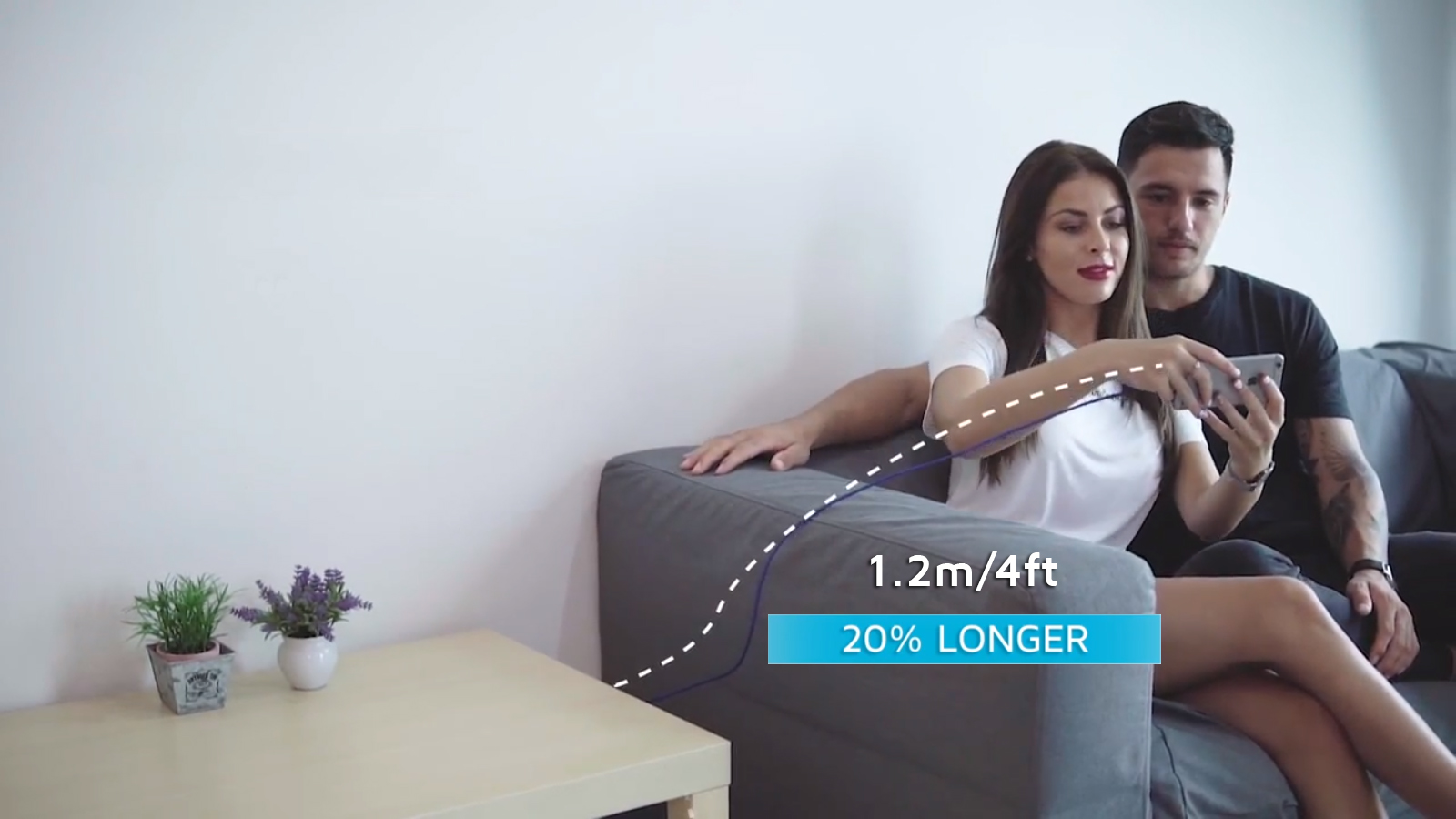 With a reversible Type A connector, it's instant connection EVERY TIME. You'll never have to flip the USB multiple times just to plug in.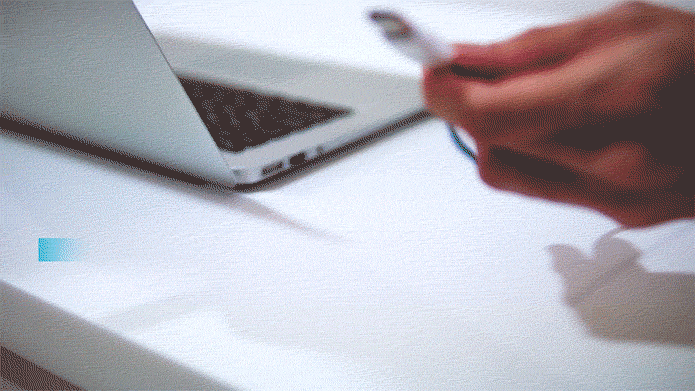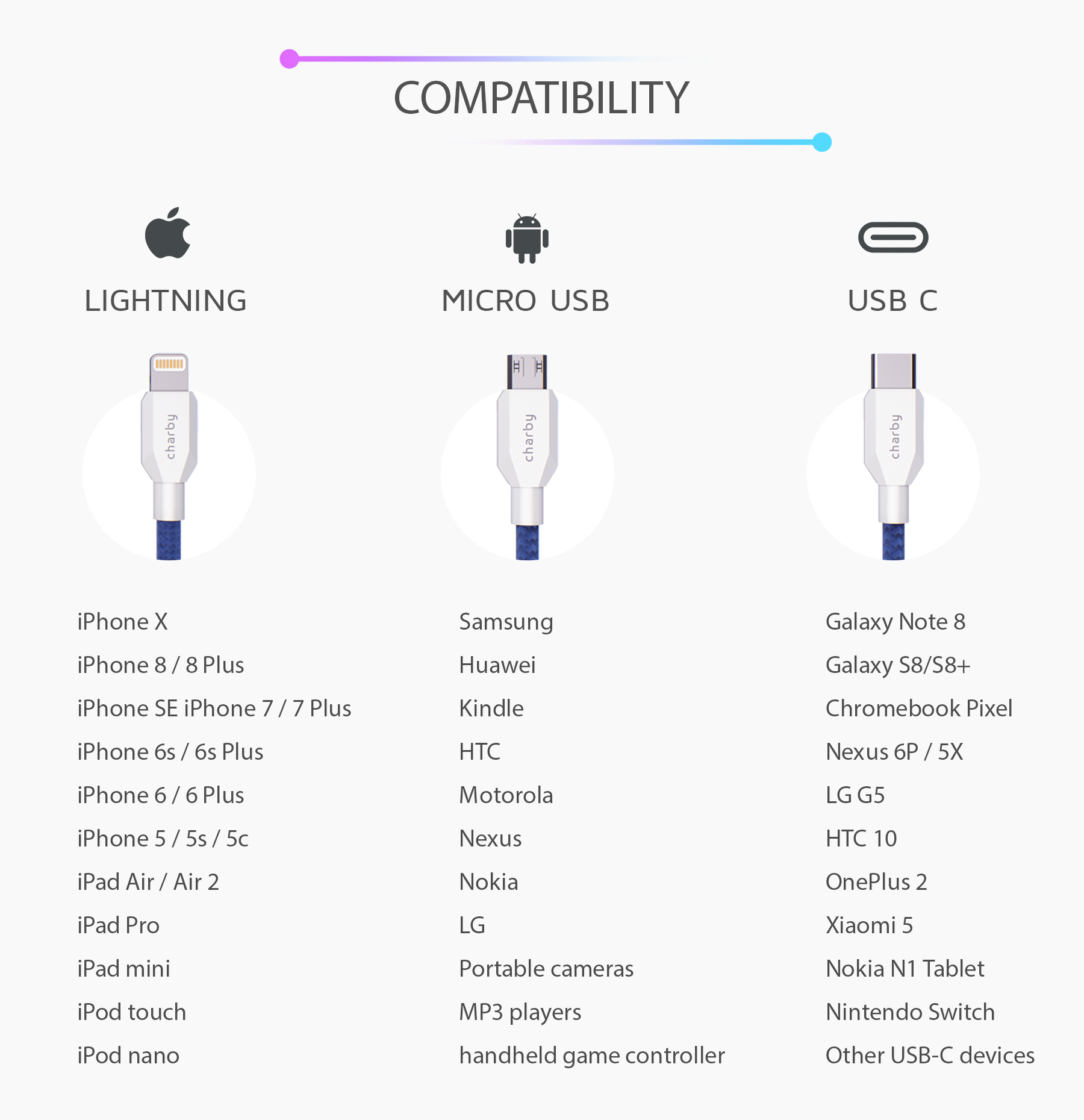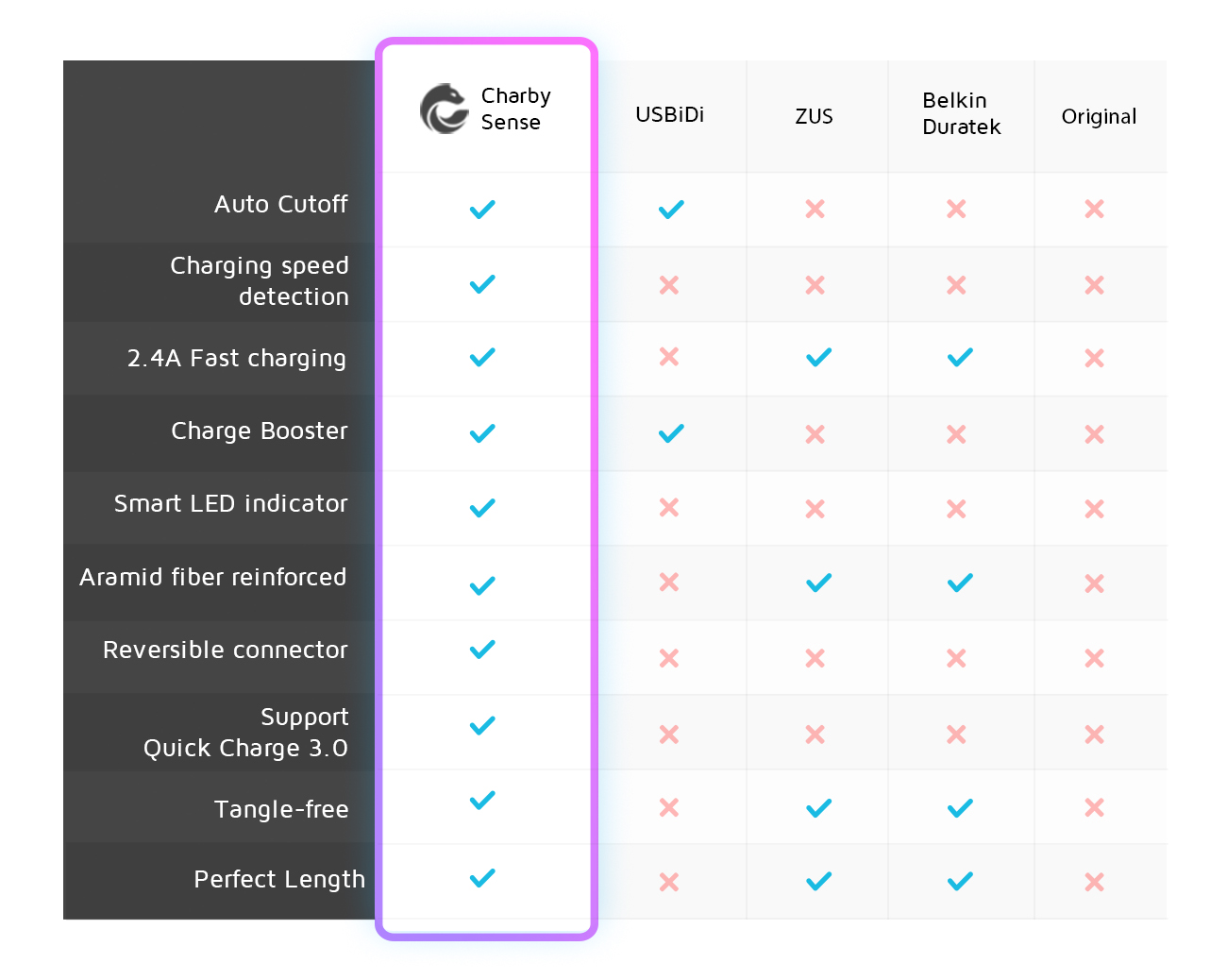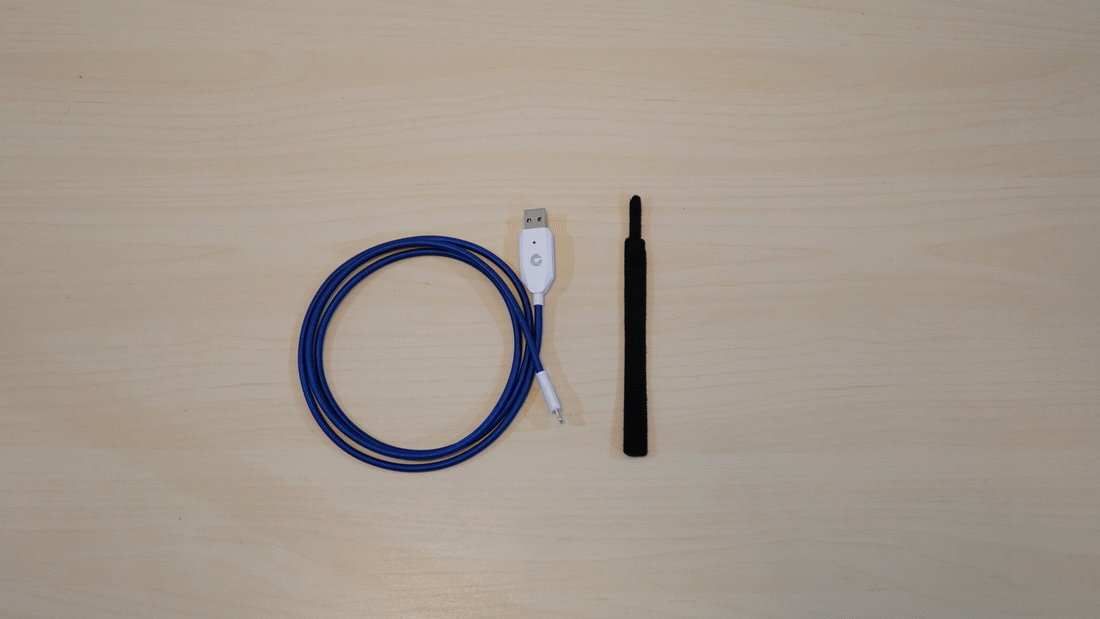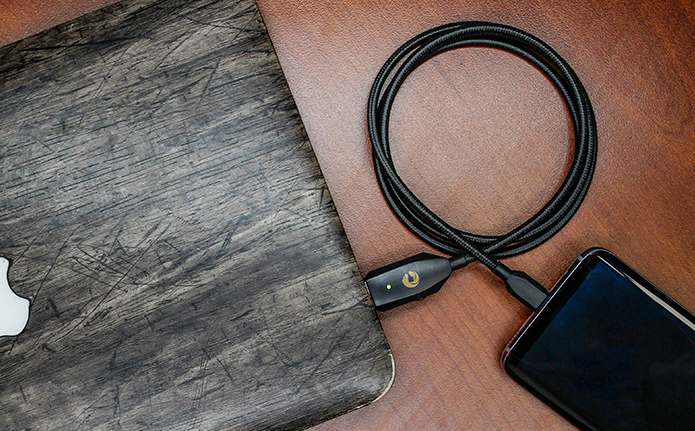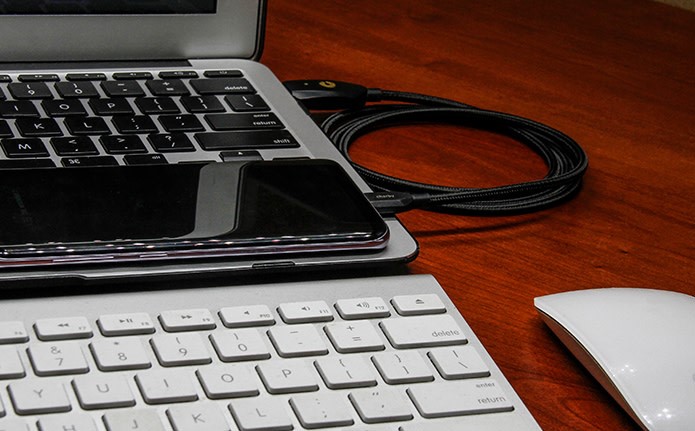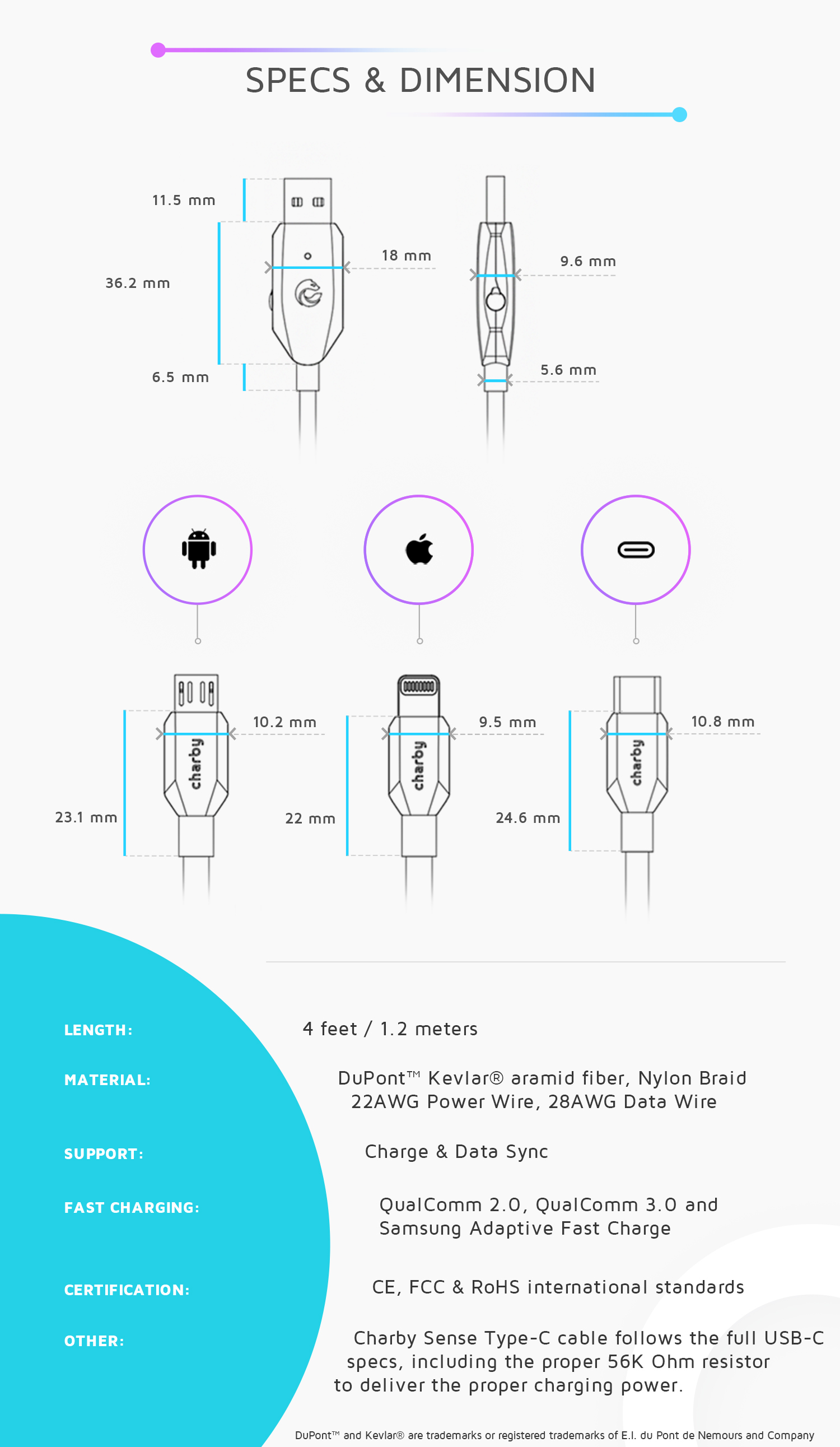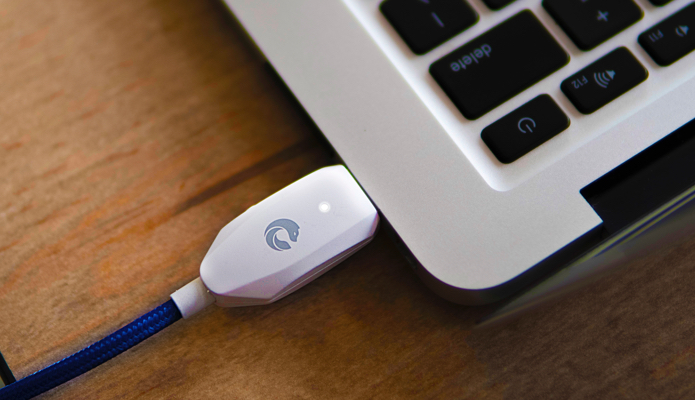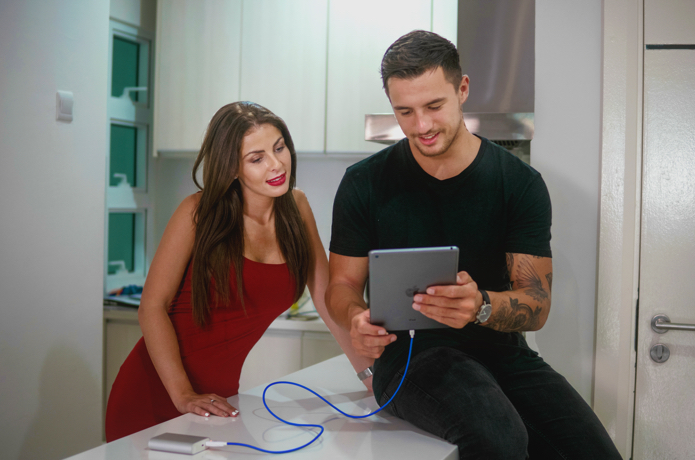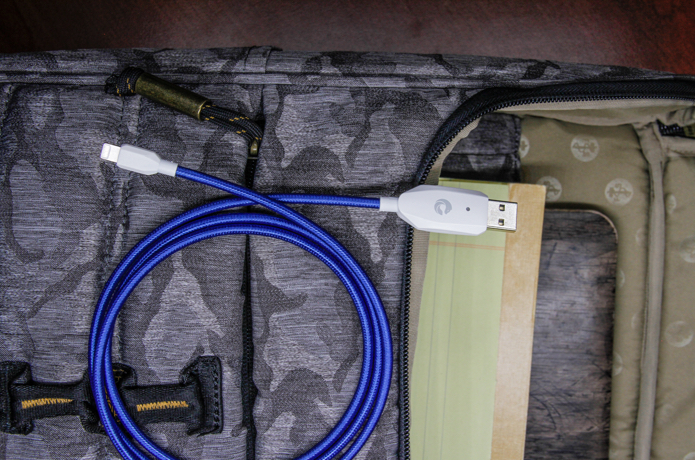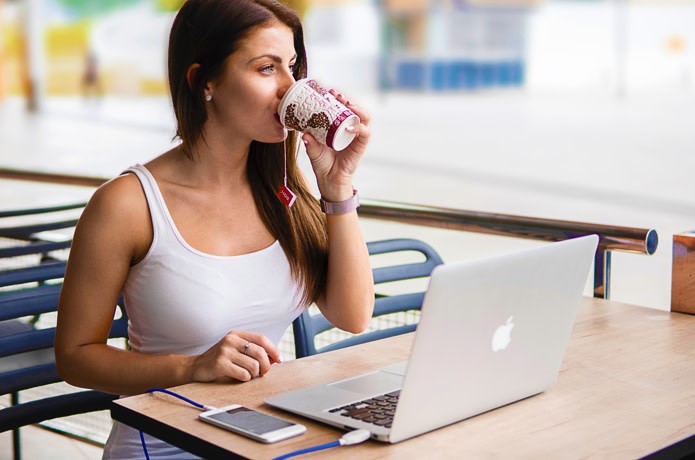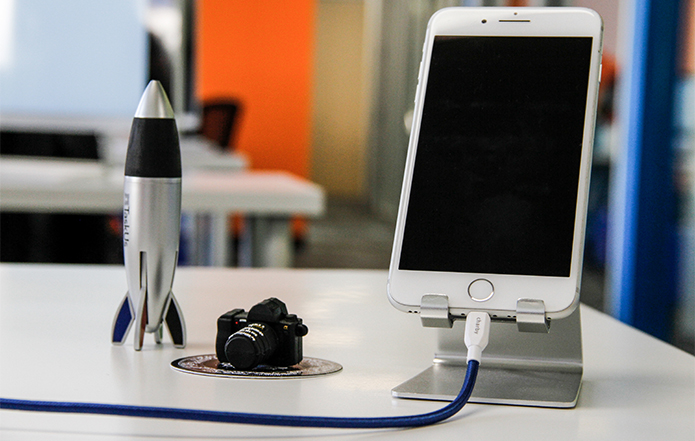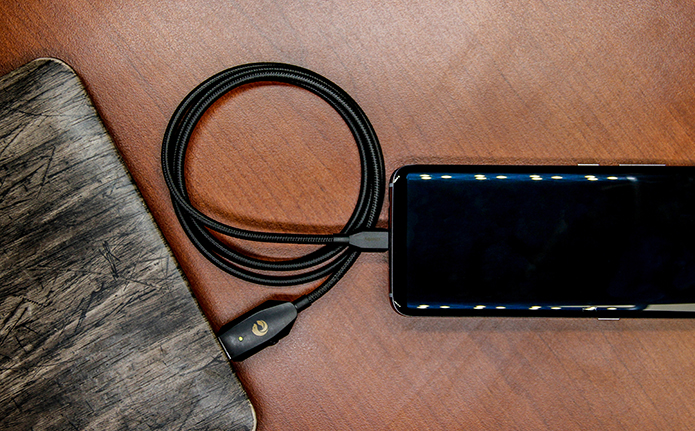 What is the length of the cable?
The length of all Charby Sense cable is 1.2m (4ft).
Does it include a warranty?
Yes. All Charby Sense cable come with an international 1-year warranty.
Does Charby Sense support data transfer for Apple and Android devices?
Yes. Charby Sense supports both data transfer and charging.
What USB version does Charby Sense support?
Charby Sense supports USB 2.0.
Does Charby Sense support fast charging?
Yes. It supports Qualcomm QC2.0 and QC3.0, as well as Samsung Adaptive fast charging. However, it does not support proprietary charging such as Oppo VOOC Flash Charge, Huawei SuperCharge and Oneplus Dash Charge.
Does auto cutoff feature works on wall chargers or power banks?
Yes. The auto cutoff feature works on all USB ports, including car charger, wall charger, power bank and laptop.
Will Charby Sense cut off when I'm transferring or tethering data?
Charby Sense features a unique mode for these situations. Simply long press on the button on Charby Sense, and it will temporary turn off its auto cutoff mode. The mode will reset once the power supply goes off.
Doesn't modern smartphone already has auto cut off?
Yes, smartphone will do that to prevent overcharging. It automatically cuts off at 100% then trickle charges to maintain it at full charge, which is fine unless it is charged overnight frequently. Lithium-ion batteries are stressed when they stay at full charge for a prolonged period. It causes them to lose their capacity significantly in long term. Its effect is very little but accumulates over time and leads to shorter and shorter battery capacity. Source
What does Charby Sense's auto cut off actually do?
Charby Sense stops the power supply from entering your phone entirely after it cuts off at full charge, instead of letting it recharges when the battery level drops. This prevents the battery to be kept at its full-state-of-charge for a prolonged period which hasten the battery degradation.
Why does it takes around 30 minutes for Charby Sense to auto cut off?
Your phone isn't fully charged after it displays 100% charge level. It takes about 30 minutes or more after that to reach full charge (limit set by the manufacturer).
Why do you need a laptop Charge Booster?
Charging your phone on a laptop port is much slower because your phone is charging in data transfer mode, whereby your phone automatically requests for a lower charging current. What Charby Sense's Charge Booster button does is disabling data transfer to allow your phone to automatically request for a higher current, thus doubling the charging speed. Macbook from Apple however usually produces a higher charging current as compared to other laptop brands, hence the charging speed will only increases slightly when Charge Booster is activated.
Why does the charging seems to have slowed down after I activated Charge Booster?
Some smartphone companies integrated proprietary charging system into their devices. The device uses the data lines of the cable to communicate with wall charger to enable fast charging capabilities. Pressing the button on Charby Sense cuts off the data communication capabilities, hence the proprietary wall charger will not deliver its maximum speed. Therefore, we advise against pressing the charge booster button when you are using a wall charger or power bank.