Card Wallet Plus is designed for maximum versatility to fit a flexible lifestyle. A unique thermoforming process with our signature Horween leather gives this wallet a truly modern outline with room for cards and folded bills. Our leather is crafted to patina over time, ensuring it develops a look that is uniquely yours.
Designed with American leather that will scuff and mark. If you always want a perfect finish, this is not the case for you. But, if you are after the perfect authentic leather patina, this is absolutely the wallet for you.

• Fits 16 cards at maximum capacity
• Fits 12 cards with room for folded cash
• 1 External quick access card slot
• Thermoformed leather shape
• Horween Leather from USA
• Develops a rugged patina
Materials
• Microfiber pocket lining
• Vegetable tanned Horween leather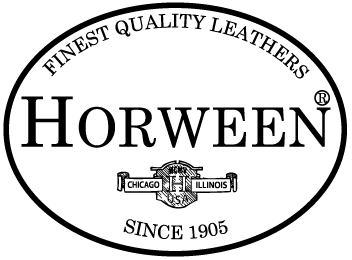 Technical
• Closed dimensions:
• Length: 10.2cm
• Width: 8.0cm
• Thickness: 1.3cm
Intended use
• Designed as a minimalist everyday carry for cards only
How many cards can it hold?
Card Wallet can hold up to 16 cards, however we recommend 12 cards for daily use.
Will the leather change over time?
Our Horween leather is vegetable-tanned, imbued with natural waxes and oils, and the surface is not sprayed with a synthetic sealant, allowing it to develop a beautiful patina. For best care, use a quality leather conditioner.
How should I care for my leather?
Watch our instructional video below on caring for your leather. We recommend using leather conditioner made by Ashland Leather Co.
Thermoformed Leather
Our signature Horween leather is bonded to a thin layer of reinforcing fabric and then molded into shape using intense heat and pressure. This thermoforming process creates space to store your cards without requiring the leather to stretch out, keeping your cards securely in place and your wallet looking new for longer.
---
---
Storage Capacity
Card Wallet Plus has the versatility needed for whatever your daily carry is. We built in three dedicated card slots, two deep pockets for cards or folded bills, and an external quick access slot. We use die-cut card slots to reduce the amount of overlapping leather, resulting in a slimmer wallet.
---
Horween Leather
We source this leather from the renowned Horween Leather Co. of Chicago, one of America's oldest tanneries. Over time, the raw, vegetable tanned leather will patina, developing a look that is exclusively yours. From day one to 100, your case will weather but not wear out, creating a handsome, rich character unique to you.
---
---