Grab Year End Gifting Campaign (Malaysia only)
Get last minute gifts, pay later!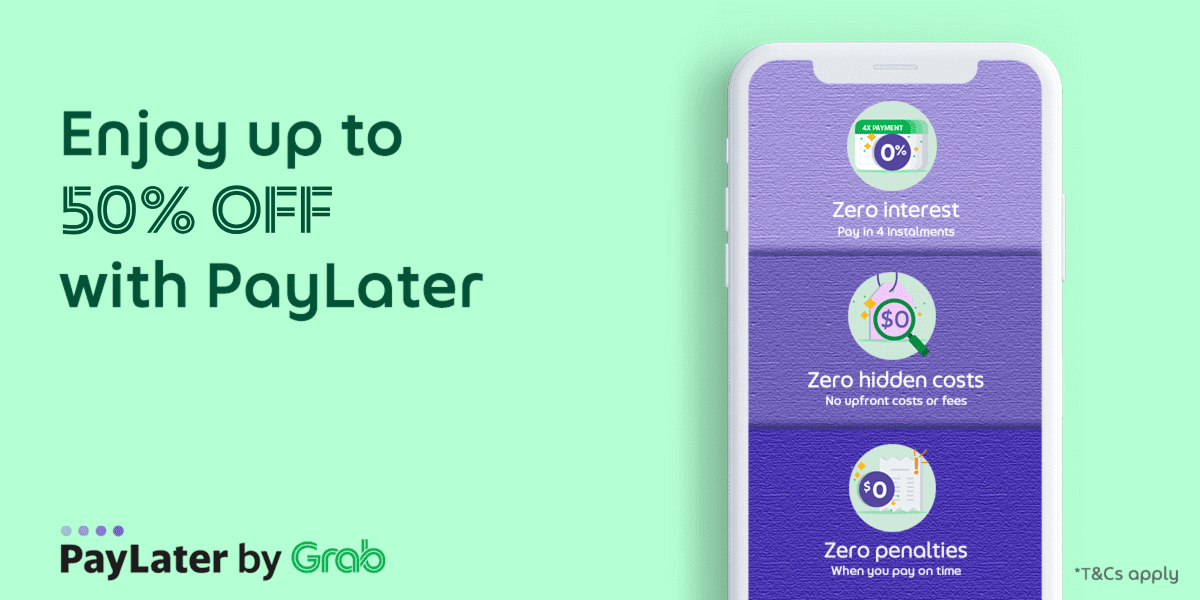 The promotion is valid from 1 December 2021 (12:00am) – 31 December 2021 (11.59pm). Limited quantity for each redemptions.
Step-By-Step Guide
1. Select Grab • Pay now or pay later while selecting payment
2. Follow the the flow in the Grab payment page, until you see the "Add Offer Get a discount" button
3. Enter the promo code OR Tap on "Use Now" on the applicable promo 


Troubleshoot:
I've keyed in the promo code but the discount still doesn't apply. Help!
To help you troubleshoot:

1. Ensure that you've keyed in the promo code on the PayLater payment page and not on the Storming Gravity checkout page.

2. If the problem still persists, tap on "Add Offers" at the PayLater payment page. You will then see a list of available promo codes. Then tap on "Use Now" on the applicable promo.
Limited redemption per user per device throughout the period, the offer will cease once the redemptions have been fully awarded or at the expiration of the campaign period, whichever is earlier. For Full T&C Please refer to Grab's website.
---
What can I do if my PayLater limit is not enough for my cart?
Here's the hack:
1. Purchase a Gift Card that's within your Grab PayLater's Limit at HERE
2. Use the gift card for your purchase, since we believe you have utilised the limit of your PayLater for the gift card, your second payment shall be paid by other method (Credit Cards, PayPal etc.)
3. TADAA!