Smart Sensor Mode
Built-in photosensitive and infrared sensor has dual intelligent sensing mechanism.

Rechargeable Battery
Built-in 500mAh li-ion battery supports up to 8hrs lighting or 3-5 months in sensor mode.

USB-C Magnetic Cable Included
360° & 180° double rotation interface and strong magnet connector design make charging super convenient and safe while driving.

Additional Lighting In Tesla Interior
Lighting in the glove box, armrest box, or truck, helps you look for things in the dark.

* Please note: Made from a real wooden log and bark patterns can vary.
Rechargeable Battery: 500 mAh
AutoSensor Mode: 3-5 months
Continous light on: 8 hrs
Sensing Distance: 4m
Auto Off: 15s
Induction Ranger: 120°
* In auto mode, the light only turns on automatically when it's in the dark and motion detected.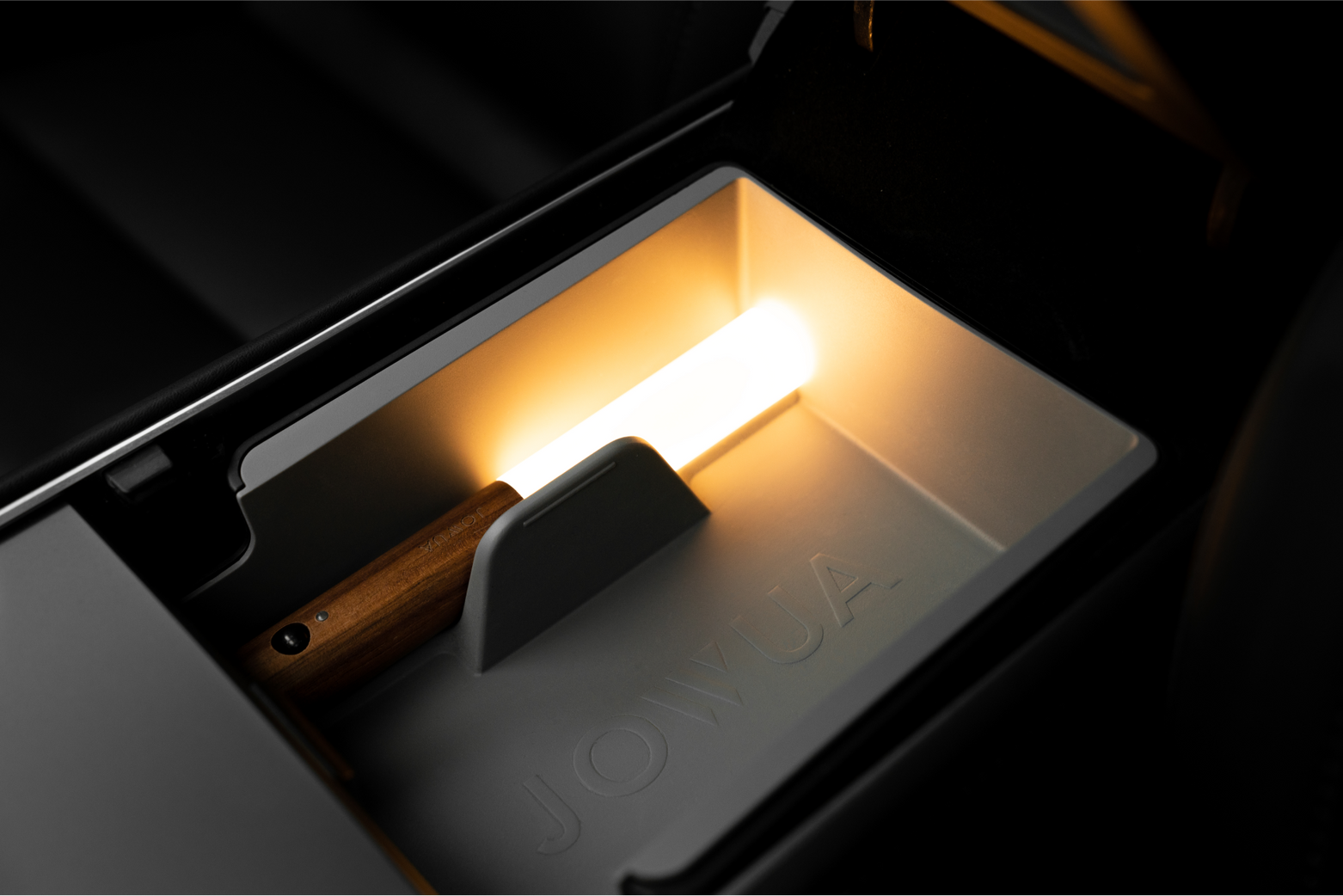 Additional Lighting In Tesla Interior
Auto light up when opening the armrest box
- 500 mAh Rechargeable Battery
AutoSensor Mode, lasts for 3-5 months per charge
- Always Light On Mode for 8 hours
---
Various Application
Must Have In Your Car
Lightning in the armrest box
Lightning in the glove box
Looking for things in the dark
Lightning in the truck