inCharge XL, Making All Other Cables Obsolete
---
inCharge® XL has 6 different charging combinations that can virtually charge any device from any powersource. It allows Data Transfer and Ultra Fast Charging up to 100W and Apple's Fast Charging up to 27W.

Whether you need to fast charge an iPhone or Android, iPad, laptop, or any other portable device, the multi charger inCharge® XL has got you covered.
Connections

| | | |
| --- | --- | --- |
| input | output | power |
| USB-A | USB-C (max 18W) | 9V 2A / 5V 3A |
| | Lightning (iPhone etc., max 18W) | 9V 2A / 5V 3A |
| | Micro USB (max 10W) | 5V 2A / 5V 1A |
| USB-C | USB-C (max 100W) | 20V 5A / 9V 3A / 5V 3A |
| | Lightning (iPhone etc., max 27W) | 9V 3A / 9V 2A / 5V 3A |
| | Micro USB (max 10W) | 5V 2A / 5V 1A |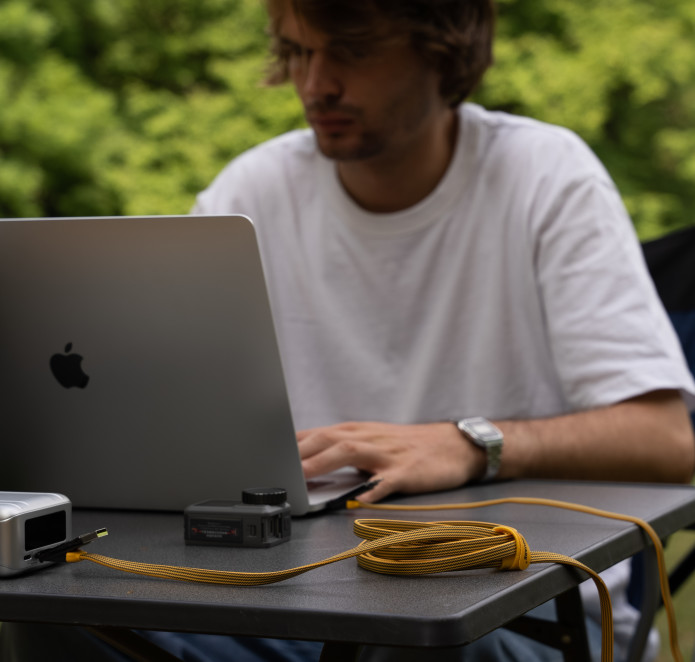 100W Ultra Fast Charging

InCharge® XL allows USB-C to USB-C ultra fast charging up to 100W and Apple's fast charging up to 27W. Thanks to its proprietary chip, inCharge® XL can even charge laptops and tablets. So that you'll never be without power again. 

---
6 different connections in a single cable
inCharge® XL features 2 Inputs and 3 Outputs, for a total of 6 different connections.

You can virtually plug inCharge® XL in any power source, to charge any device, no matter where you are!
---
Removable Adapters
The sliding parts of the housings are designed to be easily removed and put back on, in case you don't need them.

However, they can only be removed at a certain angle, so that they don't unintentionally come off.
---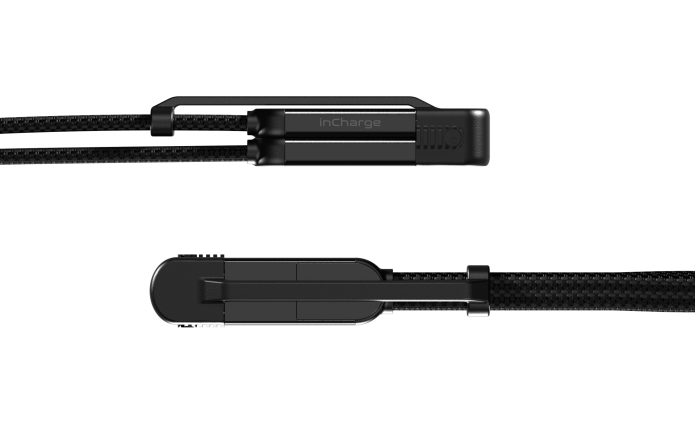 Protective Cap
inCharge® XL has been engineered to last forever, that's why we designed a new protective cap: it snaps on the cable to never lose it, while protecting the connectors.
---
Switching from phone to laptop has never been so quick!
inCharge® XL allows a seamless experience through all your devices, switching from laptop to phone in just a click.
---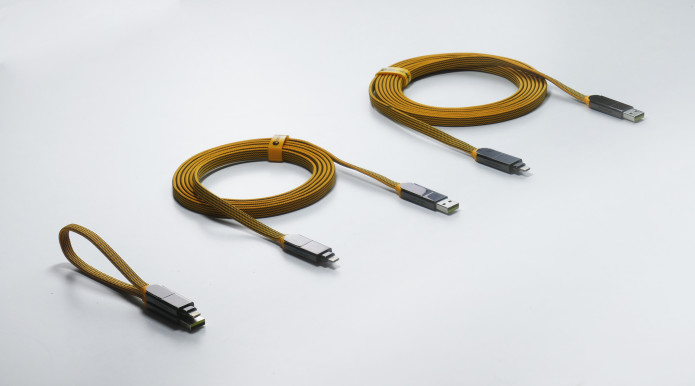 Three sizes for all your needs
30cm (1ft): short and practical, you will always have a cable for all your devices snapped on your backpack or in your pockets.

200cm (6.5ft): the perfect compromise between a seamless experience through your devices and portability.

300cm (10ft): you are going Pro, this is the longest and most practical cable you can buy!
---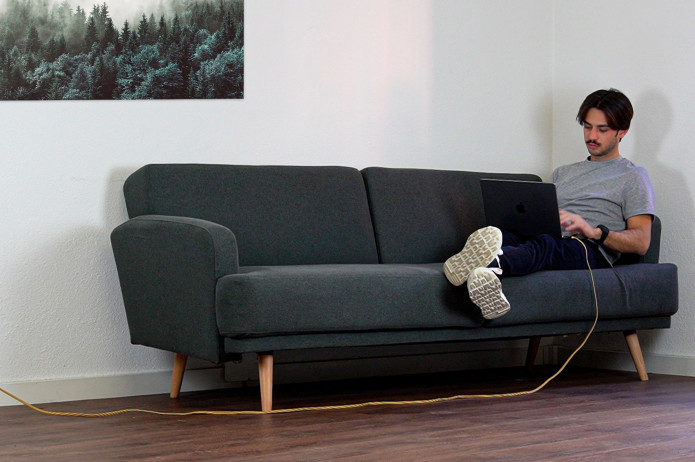 Extra Loooooong
Made for home, working, and traveling, inCharge® XL 300cm sets a new standard in the charging experience, allowing to charge all of your devices without constraints of length or compatibility.
---
30cm, the cable you asked for
---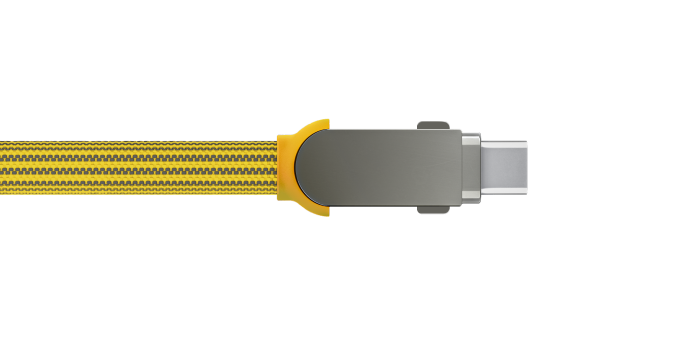 Longer Case Friendly
To avoid problems with bulky phone cases.
---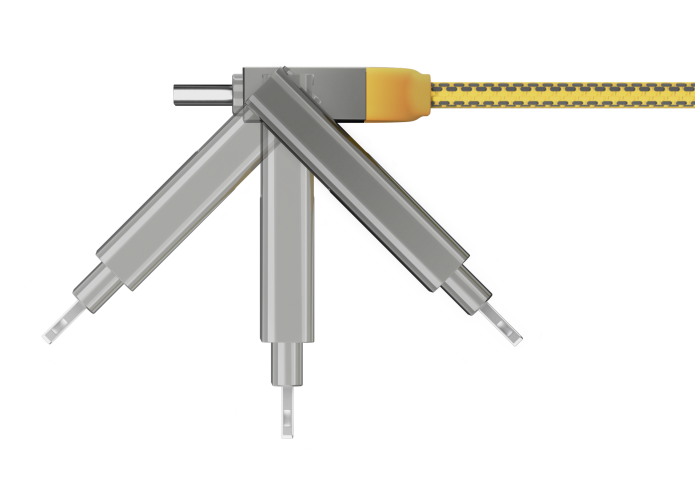 Redesigned Hinge
The position of the hinge's pivot has been moved to improve the connectors' transition.
---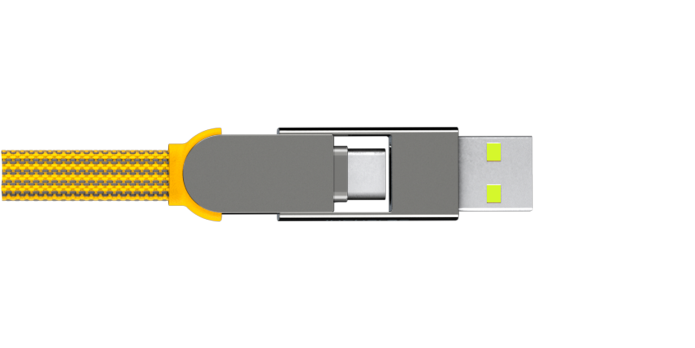 Full Metal Housings
To increase the structural stability of the connectors even more, the housings are fully made of zinc-aluminum alloy.
---
Cable Case, the traveler's heaven. (sold separately)
To carry your inCharge® XL (200cm and 300cm), just fold it and insert it in the Cable Case, a silicone pouch that keeps your backpack nice and tidy.
---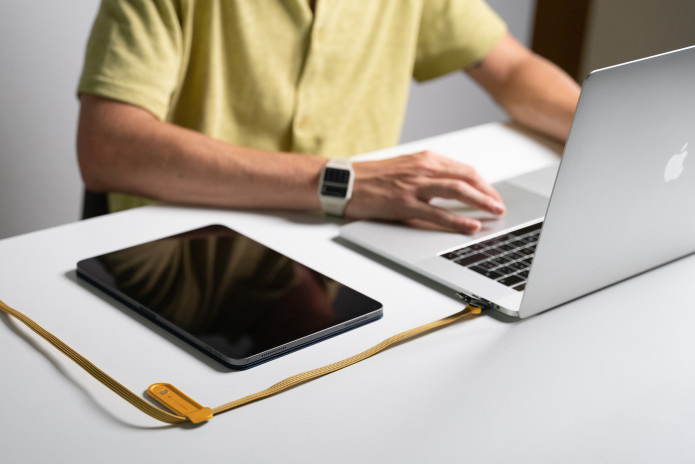 Cable Organizer, your desk becomes your zen area.
If you are obsessed with minimal and clean workstations (as we are), the Cable Organizer is the perfect accessory for you.

Thanks to integrated N52 magnets, inCharge® XL snaps on the Cable Organizer, ready to use when needed.
---
Nano Suction Layer with N52 Magnet
During charging, slide the cable under the Cable Organizer for the perfect workstation layout. Yes, we are a bit OCD.
---
Technical
• Size: 72x15x6.4 mm / 2.8x0.5x0.2 in
• Weight: 90 gr / 3.1 oz
• Data transfer speed: 480 Mbps / 60 MBps
Materials
• Metal housing
• 200 Braided copper wires
• N52 Magnets
• TPU reinforced cable
• Nylon reinforcement
• Aramid Fiber
Compatibility
• iPhone, iPad, iPod
• Laptop, tablets
• Type-C devices
• MicroUSB devices
What's in the box?
• 300cm/200cm: inCharge XL Cable, Cable organizer
• 30cm: inCharge XL Cable only *Organizer are not included for 30cm*