Introducing TIC Travel Bottles, each bottle contains removable internal containers that forma user-friendly travel dispenser. Lightweight and compact, TIC travel bottles can easily fit into a suitcase, backpack, toiletry or gym bag, so you can bring your favourite skin and shower products with you, wherever you go.
** Theoretically, TIC bottle can be brought with your hand luggage as each of the compartment is less than 100ml and it is fully sealed in a transparent container. 
1. Designed by TIC Design, including Shower Bottle and the Skin Bottle.
Real product photo: Skin Bottle
Real product photo: Shower Bottle 
2. Easy to Clean, Customise, Mix and Match the compartments you like.
You are able to mix and match both of the model by using different size compartment. At the same time, the package comes with cleaning tools so you can clean your bottle better.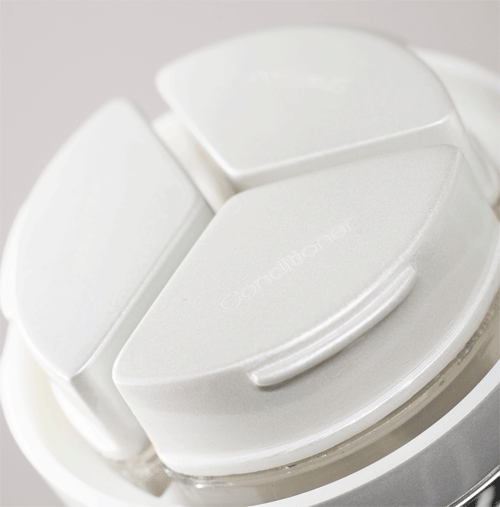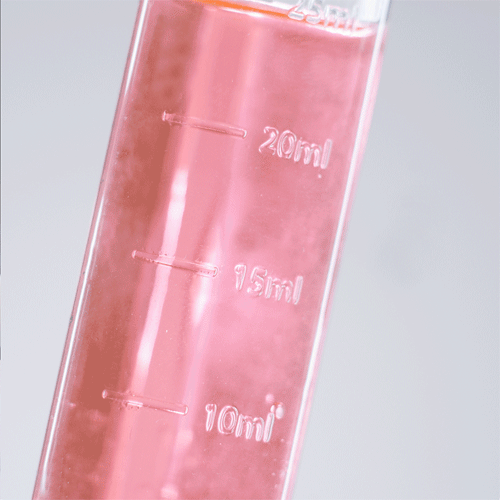 Smart bottles for Life's Travels, Easy to use, Easy to pack. Travel made simple. TIC travel bottles are an elegant, intuitive and simple solution to travelling with skin and shower products.
Compact and Easy to Bring.
It's just as tall as an iPhone 7 Plus, the shower bottle weighs at 262g and the skin bottle weighs at 348g. 
The Shower Bottle

The easiest way to bring shower products with you on the go

3 x 80 ml smart sections
3 x labelled containers and 1 x spare lid
Holds up to 2 x the capacity of conventional shower sets
Easy-to-remove containers with clear measurement markings
Easy to clean
Height 16.6cm, Diameter 7.4cm, Weight 282 grams, Capacity 240 ml
Available in 4 Colours:

The Skin Bottle

Your whole skin care regime in the palm of your hand

10 x smart sections: 6 x 30 ml containers and 4 x 15 ml decks
6 x labelled containers and 3 x spare lids
4 x labelled decks and 1 x spare deck
Easy-to-remove containers with clear measurement markings
Easy to clean
Height 18.6cm, Diameter 7.4cm, Weight 342 grams, Capacity 240 ml
Available in 4 Colours:
What are the bottles made from?
The Tic travel bottles are made of BPA-free polycarbonate, a FDA-approved material, so you can rest assured that your quality products are in a quality container.
How to use Tic Travels Bottle?
TIC Design has performed quality checking ensuring the product functions properly, and we would like to let you know how to use this bottle without hassle.
A funnel is provided in every package to aid in filling the container.
Gently turn the body of the bottle to extend it, and turn it back to fix it.
Gently press the container tube to pump out the liquid.
After usage:

Before you put the bottle into your luggage / bag, please close the labelled tube cap and the pump cap fixtures properly, you can press the bottle gently to check.
Please take out the tube to check if any remaining water left below the tube during the shower usage; if yes, please turn the bottles upside down and drain away the water that possibly go into the bottle during the usage, like how you will clean and dry your regular bottle.
There are complimentary cleaning tools provided with every set. You can use warm water and a little bit of washing up liquid to give the containers a gentle clean.
Make sure the pump has bounced back to original height before putting the bottle into your bag.
| | |
| --- | --- |
| INCORRECT: | CORRECT: |
**Please be advised that acetone containing substances (e.g. nail polish remover) are not suitable to be carried inside the bottle.
FABSPY @ Mid Valley Megamall
Lot T-008, Level 3, Mid Valley Mega Mall, 75, Lingkaran Syed Putra, Mid Valley City, 58000 Kuala Lumpur, Malaysia.
03 2202 3080
contact@fabspy.com
---
M+ Pharmacy
Bangsar Village 1
LG11 & LG11A, Bangsar Village Shopping Centre, No. 1, Jalan Telawi 1, Bangsar Baru, 59100 Kuala Lumpur, Malaysia.
03-2202 0108
mplus.bv@gmail.com
Da:Mén USJ 1 大門
LG35, Damen USJ, 1, Persiaran Kewajipan, USJ 1, 47600, Subang Jaya, Selangor Darul Ehsan, Malaysia
03-8011 8828
mplus.damen@gmail.com
Subang Jaya SS15
No 55, Ground Floor, Jalan SS15/8A, USJ 15, 47500, Subang Jaya, Selangor Darul Ehsan, Malaysia
03-5611 0016
mplus.ss15@gmail.com
---
OKDr. @ Sunway Velocity Mall
Lot 3-115, Level 3, Sunway Velocity Mall, Lingkaran SV, Sunway Velocity, 55100 Kuala Lumpur, Malaysia.
012-225 5452 (Karen)
sales@okdr.com.my
---
MyChameleon
Bangsar Shopping Centre
S19, Second Floor, 285, Jalan Maarof, Bukit Bandaraya, 59000 Kuala Lumpur, Malaysia.
03-2011 5596
Publika Shopping Gallery
Lot No 10B, Level G2, Publika, No 1 Jalan Dutamas 1, Solaris Dutamas, 50480 Kuala Lumpur, Malaysia.
03-6206 2596
---