Click Here to get Pouch for Passport / Smartphone
Magnetic anti-theft travel belt system with hidden pockets for stashing money, keys, passport, etc.
+ KEEP YOUR CASH SAFE FROM PICKPOCKETS - Hidden security pockets to conceal spare cash from thieves.
+ FULLY ADJUSTABLE & PREMIUM MATERIALS - Made from high-quality elastic 100% nylon and German Magnetic Fidlock buckle.
An Anti-Theft Belt Created To Last
The truth is we live in the age of planned obsolescence. Most products built today are not meant to last and create large amounts of unnecessary waste. We've grown accustomed to using our clothes and other accessories for a few months, maybe two years tops. Here at ALPAKA, we like to do things a little bit differently. All of our gear is engineered to last. We believe in constructing high-quality goods that will make you feel proud to wear them. The Stealth Belt is no exception.
It's also great whenever you have..ahem..an emergency (yeah, we went there) and need to quickly unbuckle it. Simply lift the pull tab and boom, it's unbuckled. Since the buckle is magnetic, it's just as easy to buckle it back up.
The Fidlock buckle is constructed from nylon 66, fibreglass and rustproof stainless steel.
DEMO
---
WE ARE ALPAKA
We have a true passion for style, sustainability, and function. We believe combining all of these things can improve the way we live.
It's been almost 3 years since we launched our first crowdfunding campaign. This would have never been possible without the support of our backers and this is only the beginning.
Our foundation is bags. But we're not stopping there. Our mission is to create highly functional products that are durable and great looking.
ALPAKA products are meant to be used every day but are also packed with convenient travel features, blurring the line between everyday and travel.
Thank you for being part of the ride.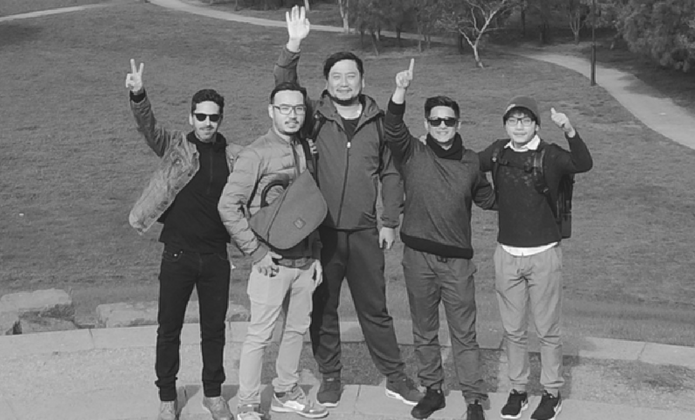 FAQ
Is the belt waterproof?
 The belt can be soaked in water and the parts and materials will be completely fine and will not rust.
Is the belt washing machine proof?
The belt is not washing machine proof. However, it is easily washable with a wet cloth or wipes as well as mild soap for heavy stains. 
What size is the belt?
 The Stealth Belt is a one size fits all belt that can be used for waists ranging from 24" to 38".